First Mariupol steel plant evacuees reach Ukrainian-held city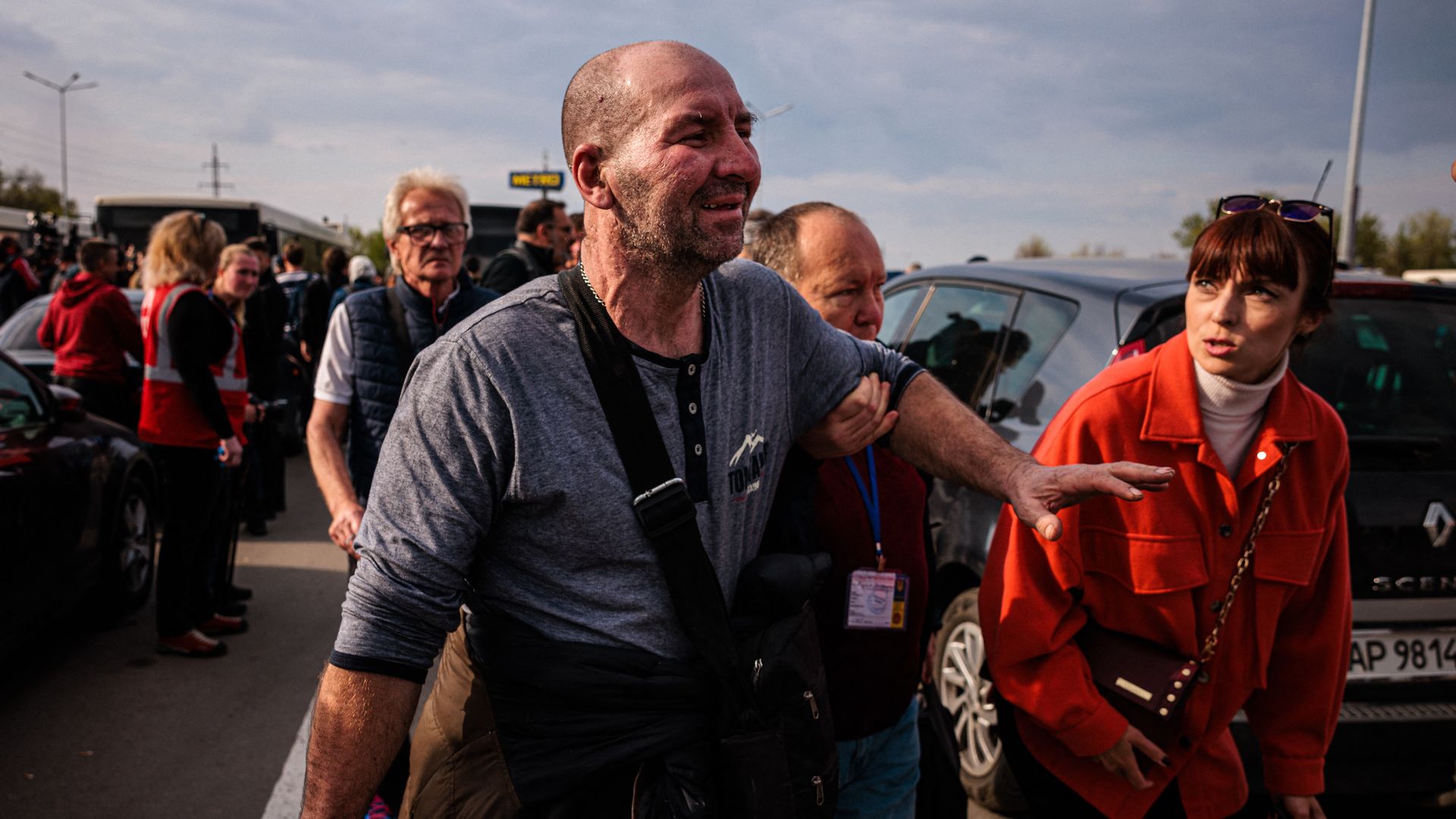 The first evacuees from the besieged Azovstal steel plant in Mariupol arrived in the Ukrainian-controlled city of Zaporizhzhia on Tuesday after a "harrowing journey," according to the UN.
State of play: At least 101 people were evacuated, but the city's mayor says around 200 civilians remain inside the fortress-like steel mill. Russia, meanwhile, says around 2,000 Ukrainians fighters are inside the plant. Neither number has been confirmed.
Several other civilians were able to flee Mariupol on their own during a pause in fighting, the UN said.
A Ukrainian commander claimed that on Tuesday Russian forces began an attempt to storm the plant, per AP.
What they're saying: The civilian evacuees arrived in Ukrainian-held Zaporizhzhia looking exhausted, according to reporters on the scene. One elderly woman sobbed as she stepped off the transport bus.
"From the morning and during the night we were bombarded. Artillery, rockets, air strikes. Our children couldn't sleep. They were crying. They were scared. And us as well," one evacuee named Katarina told the BBC after arriving by bus in Ukrainian-held Zaporizhzhia.
One elderly woman, Olga Savina, told the NYT the sun burned her eyes after she left the plant for the first time in two and a half months.
Another woman, Ksenia Chebysheva, said her husband was among the soldiers still holed up inside the plant. "We're scared that after the evacuation of civilians, the guys will be left there. We don't see any sign of help," she told Reuters.
UN Secretary-General António Guterres said in a statement that he hopes "the continued coordination with Kyiv and Moscow will lead to more humanitarian pauses that will allow civilians safe passage away from the fighting and aid to reach people where the needs are greatest."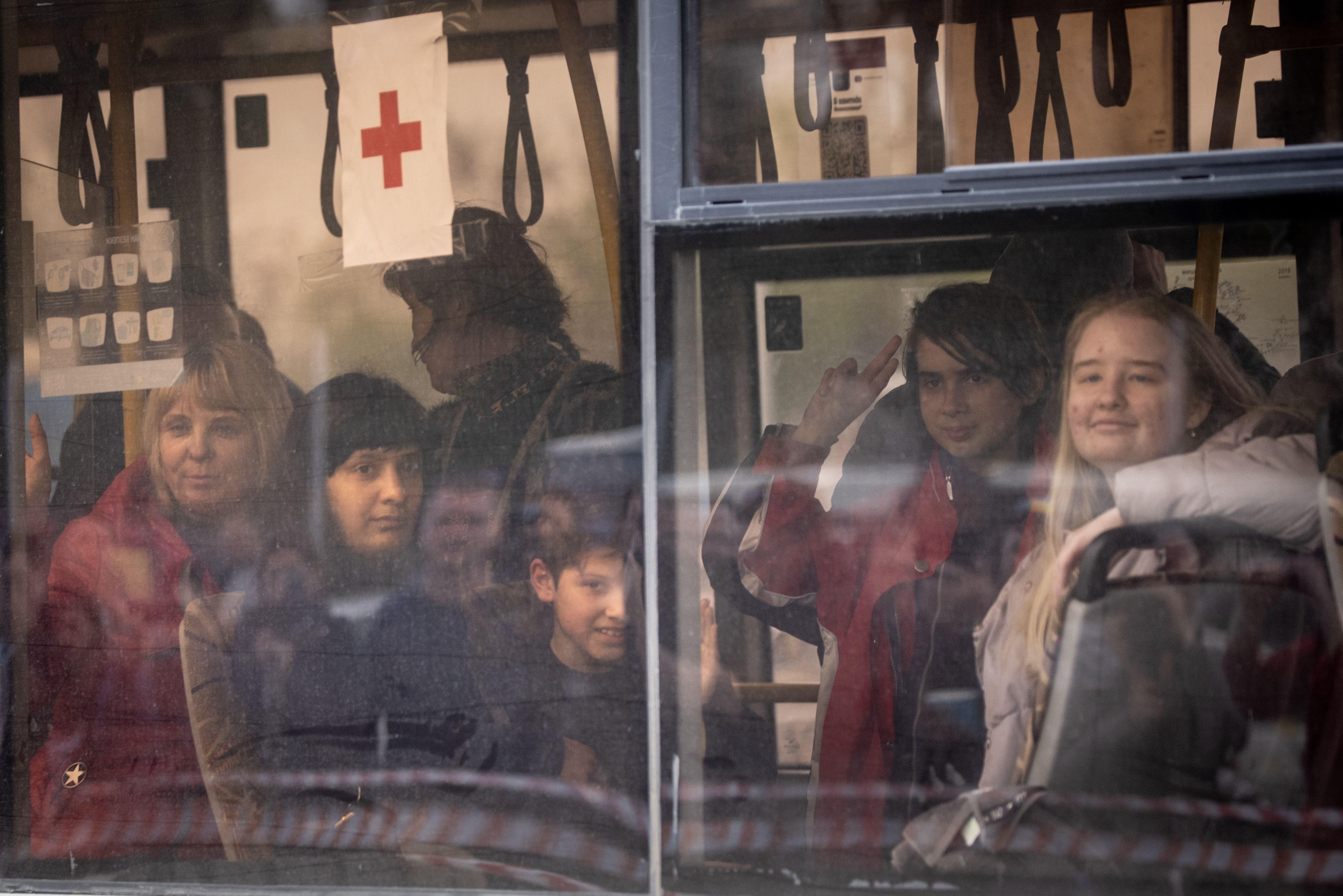 The backstory: President Vladimir Putin used a televised meeting on April 21 to effectively declare victory in Mariupol — which would be the largest city to fall to Russia — and to order his defense minister to seal off the plant rather than storm it.
The Ukrainian claims that Russian forces have now changed tactics and are advancing on the plant could not be immediately verified.
The soldiers have been rationing their scarce food and ammunition, and have for weeks refused Russian demands to surrender. If the plant finally falls, it will free up Russian troops to move north and link up with the broader Donbas offensive.
Go deeper: Mariupol residents describe terrifying life under Russia's onslaught
Go deeper