GOP dials back its drug price goals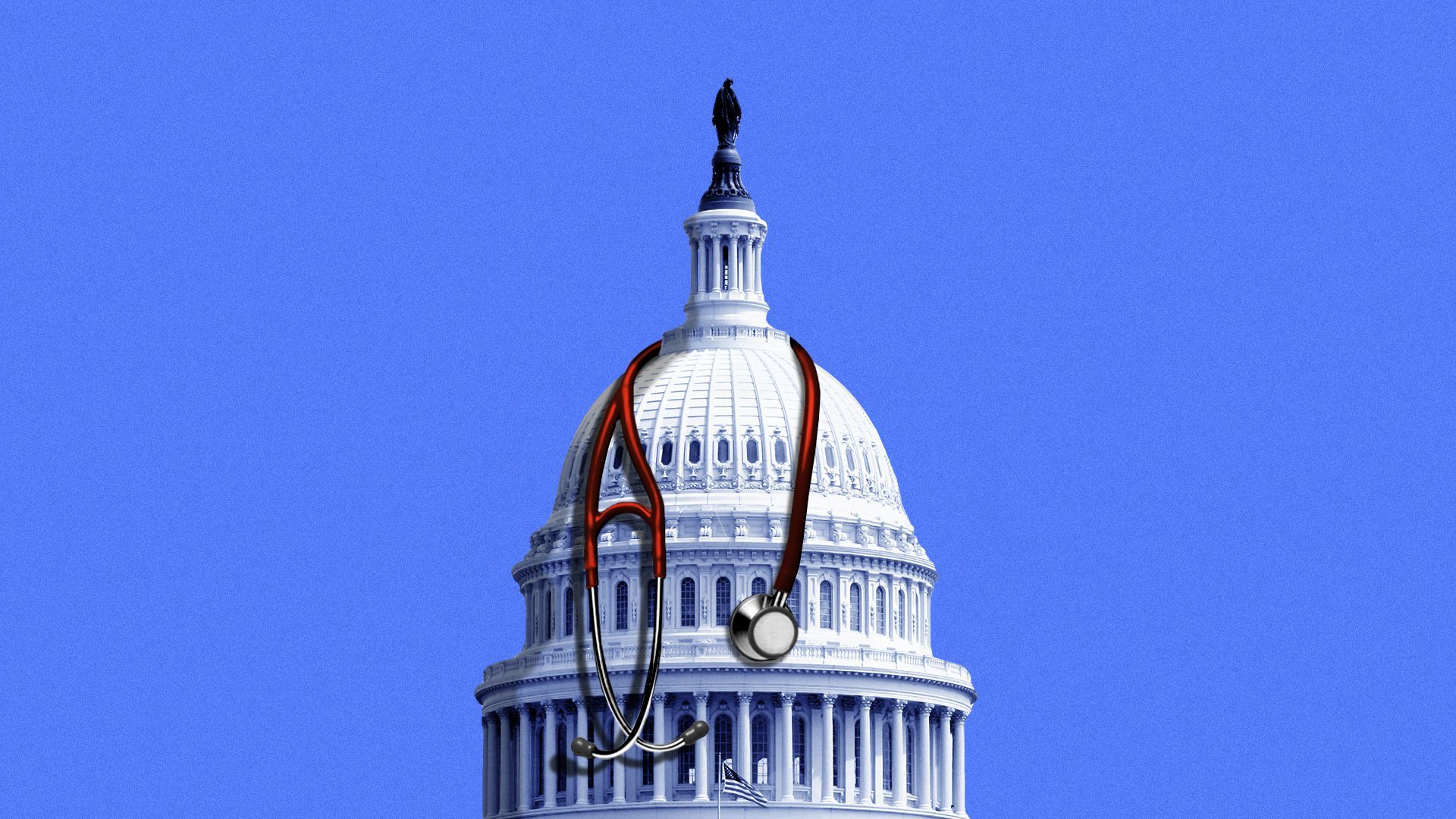 House Republicans are dialing back their drug pricing goals and abandoning direct government negotiations and other signature policies from the Trump years.
The big picture: A new GOP plan to lower drug costs won't become reality as long as Democrats are in charge but sets key parameters with Republicans poised to flip control of the House in the mid-term elections.
What it would do: Create an out-of-pocket cap on drug spending for seniors and people with disabilities.
Ensure patients pay the same rate for physician-administered drugs in a doctor's office and for medicines provided in a hospital department.
Prohibit "pay for delay" pharmaceutical deals, in which drug companies agree not to compete.
Offer incentives for health plans to share drug discounts with patients "at the pharmacy counter."
Expand use of the FDA's "accelerated approval" pathway that speeds up a drug's market entrance but has attracted heightened scrutiny.
Yes, but: The plan doesn't include some aggressive drug pricing proposals championed by the Trump administration, including direct negotiations or using prices paid by other countries — or reference pricing — to cap what the U.S. will pay for a drug.
"The plan released takes the GOP caucus back to where it was on drug pricing before the Trump administration proposed far more draconian proposals and repeatedly chastised drugmakers for their pricing," per Cowen analyst Rick Weissenstein.
What we're watching: If Democrats can't enact drug pricing measures this year via a revised Build Back Better package, major reforms will likely be off the table for a long time.
Go deeper