Barack and Michelle Obama: "Join with" activists fighting to preserve abortion rights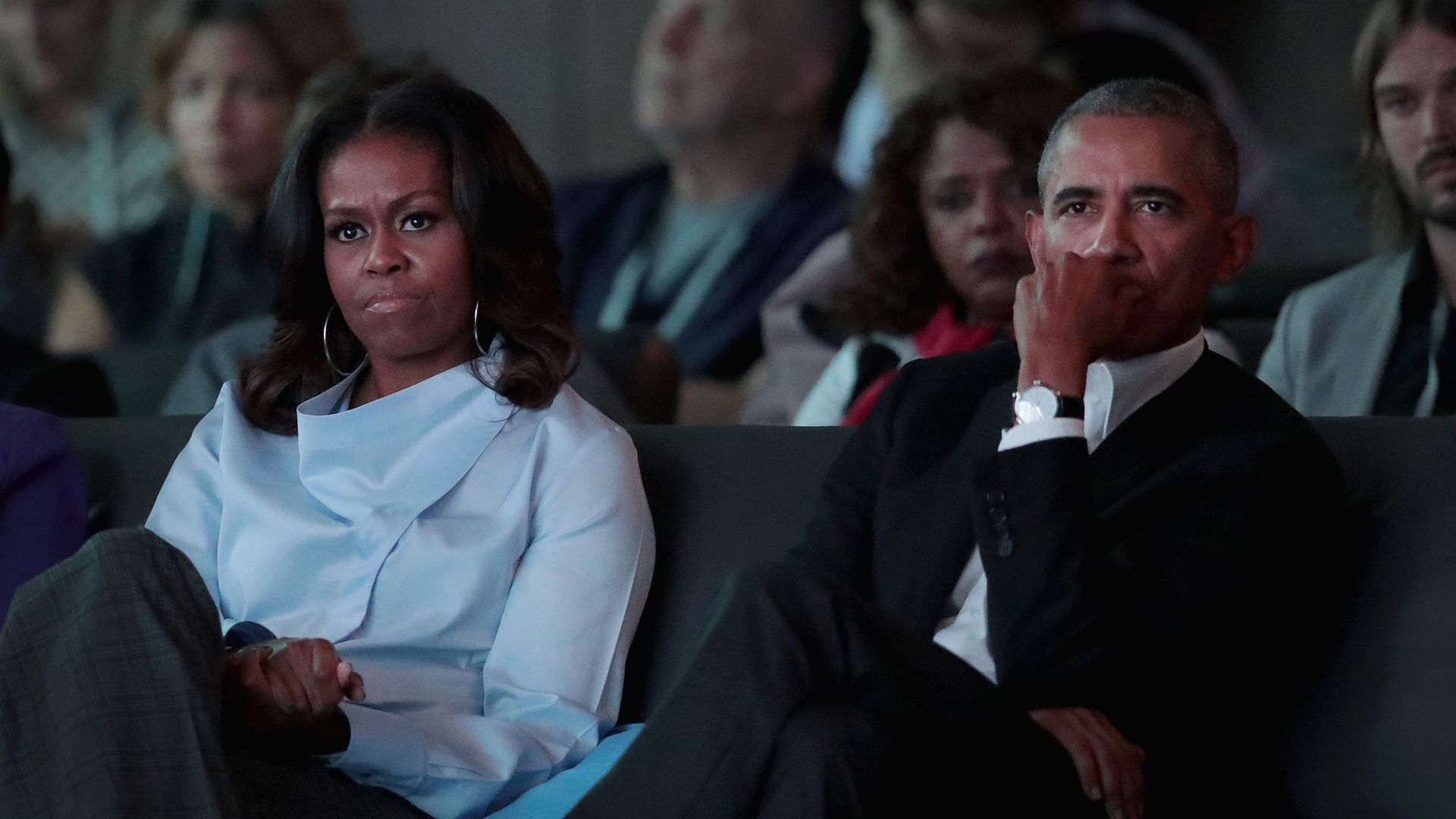 Barack and Michelle Obama issued a statement Tuesday condemning the Supreme Court's leaked draft decision overturning Roe v. Wade, and urged Americans to join activists in the fight to preserve abortion rights.
Driving the news: Late Monday, Politico posted a story reporting that the court has voted to overturn Roe v. Wade — and published a leaked draft of that majority opinion, written by Justice Samuel Alito.
Chief Justice John Roberts on Tuesday confirmed the authenticity of the leaked document but said it did not represent the court's final decision.
Senate Majority Leader Chuck Schumer (D-N.Y.) on Tuesday vowed to hold a Senate vote on codifying abortion rights into federal law.
What they're saying: "We're asking you to join with the activists who've been sounding the alarm on this issue for years — and act," the Obamas' statement read.
"Stand with them at a local protest. Volunteer with them on a campaign. Join with them in urging Congress to codify Roe into law. And vote alongside them on or before November 8 and in every other election."
Because in the end, if we want judges who will protect all, and not just some, of our rights, then we've got to elect officials committed to doing the same."
The bottom line: "The consequences of this decision would be a blow not just to women, but to all of us who believe that in a free society, there are limits to how much the government can encroach on our personal lives," they said.
Go deeper