Massive Ever Forward ship freed from Chesapeake Bay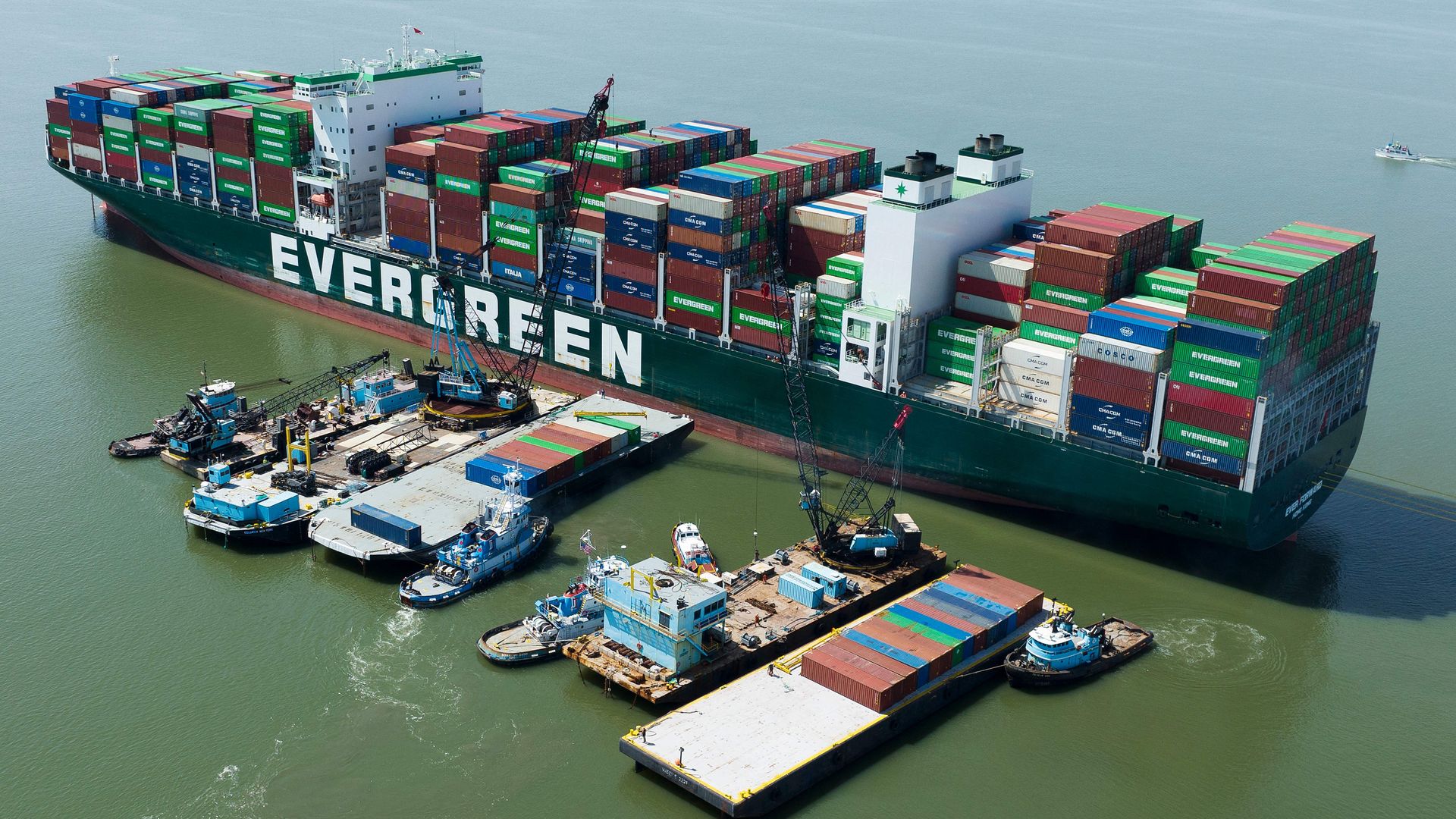 A massive container ship stuck in the Chesapeake Bay for five weeks was finally refloated around 7am on Sunday, a U.S. Coast Guard spokesperson confirmed to Axios.
Why it matters: The boat, ironically named Ever Forward, was the largest ship ever stuck in the Chesapeake.
The big picture: It was en route from Baltimore to Norfolk, Virginia, when it took a wrong turn on March 13 and ran aground in shallow water while carrying thousands of containers of cargo.
The reason behind the ship's departure from its preplanned route is still under investigation, per the Baltimore Sun.
The Coast Guard said last Sunday it had begun removing containers from the ship to lighten its load — a process that it expected to last several days.
Crews also worked to shift 20 feet of dirt, sand, clay and mud from the bay floor on either side of the ship to help it move, per the Washington Post.
Go deeper