Meta's metaverse faces high "tax" rate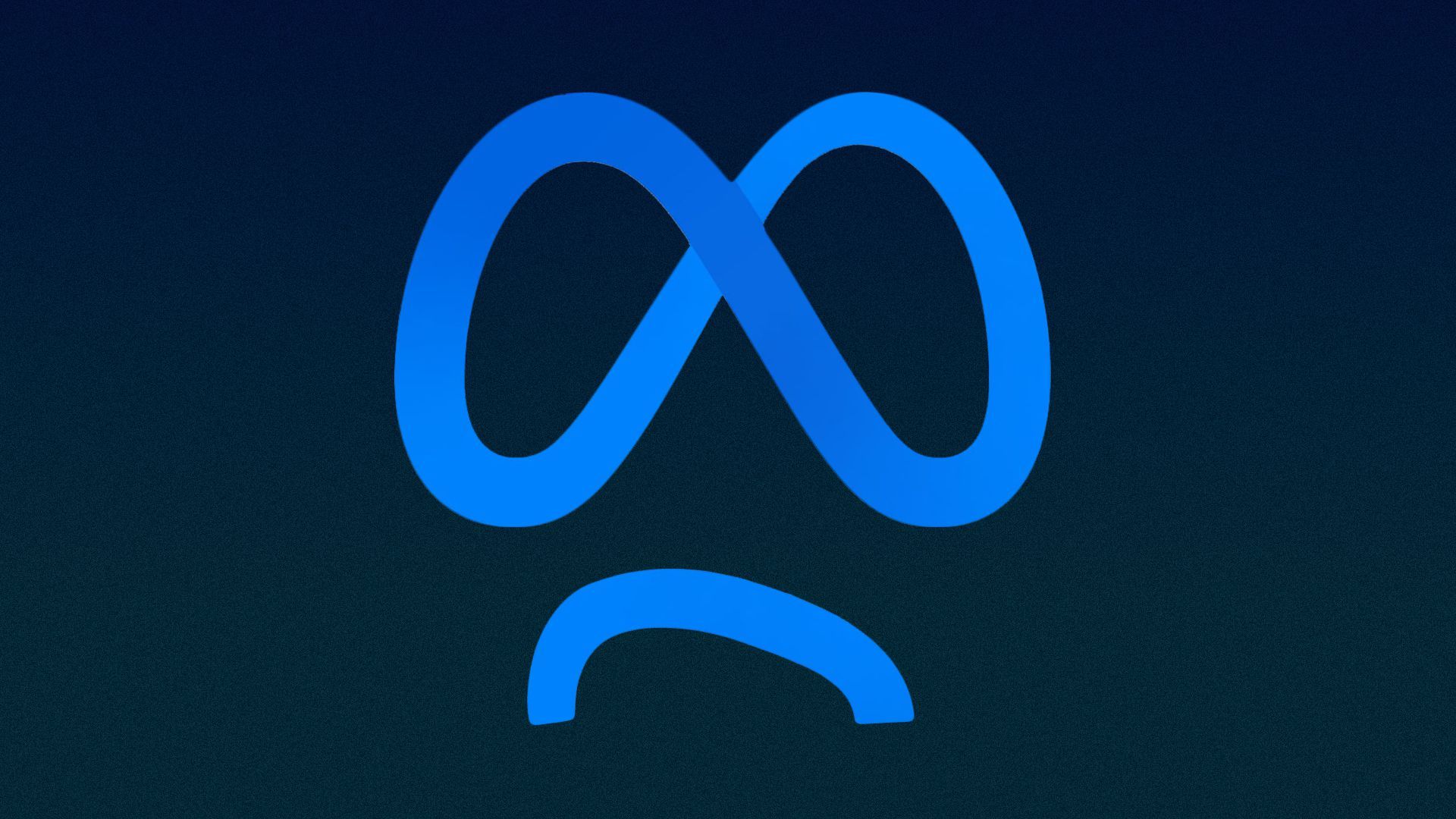 Meta came under fire Wednesday for the size of the cut it plans to take from creators selling digital goods inside its metaverse.
Driving the news: The company formerly known as Facebook announced Monday it was piloting a program for its Horizon Worlds that will "enable creators to experiment with different ways to monetize what they're building."
Details: There will be one "tax" right off the top that goes to the owner of the device platform you're using. That could mean 30% to Apple or Google (if you're using a phone) — or to Meta, if you're using one of its headsets.
Then Meta will take an additional 25% of the remaining money from everyone, bringing its total cut to as much as 47.5%.
Given how much grief Apple and Google have already gotten for the standard 30% cut they take in app store fees — including complaints from Facebook/Meta itself — observers were quick to cry foul.
"The rent in the metaverse is too damn high," Platformer's Casey Newton tweeted.
Between the lines: Joining the pile-on were proponents of NFTs and other Web3-style technologies that aim to "cut out the middleman."
Many Web3 advocates see the metaverse as an environment where their tech can take root, and part of Web3's appeal is a promise to limit or eliminate gatekeepers' levies.
Our thought bubble: Meta's in a bind. It needs to show that its version of the metaverse will welcome and support third-party builders. But it's also struggling with a revenue squeeze, thanks to Apple's recent privacy restrictions in the iPhone advertising world.
Best case for Meta: It deliberately overreached with its opening bid so an eventual compromise will look more reasonable.
Meanwhile: Physical goods have a whole different virtual "tax" structure.
On Etsy, the handmade-goods platform, some sellers are on strike this week to protest the handmade-goods platform's increase of transaction fees from 5% to 6.5%.
Go deeper