The nation's most stylish mayors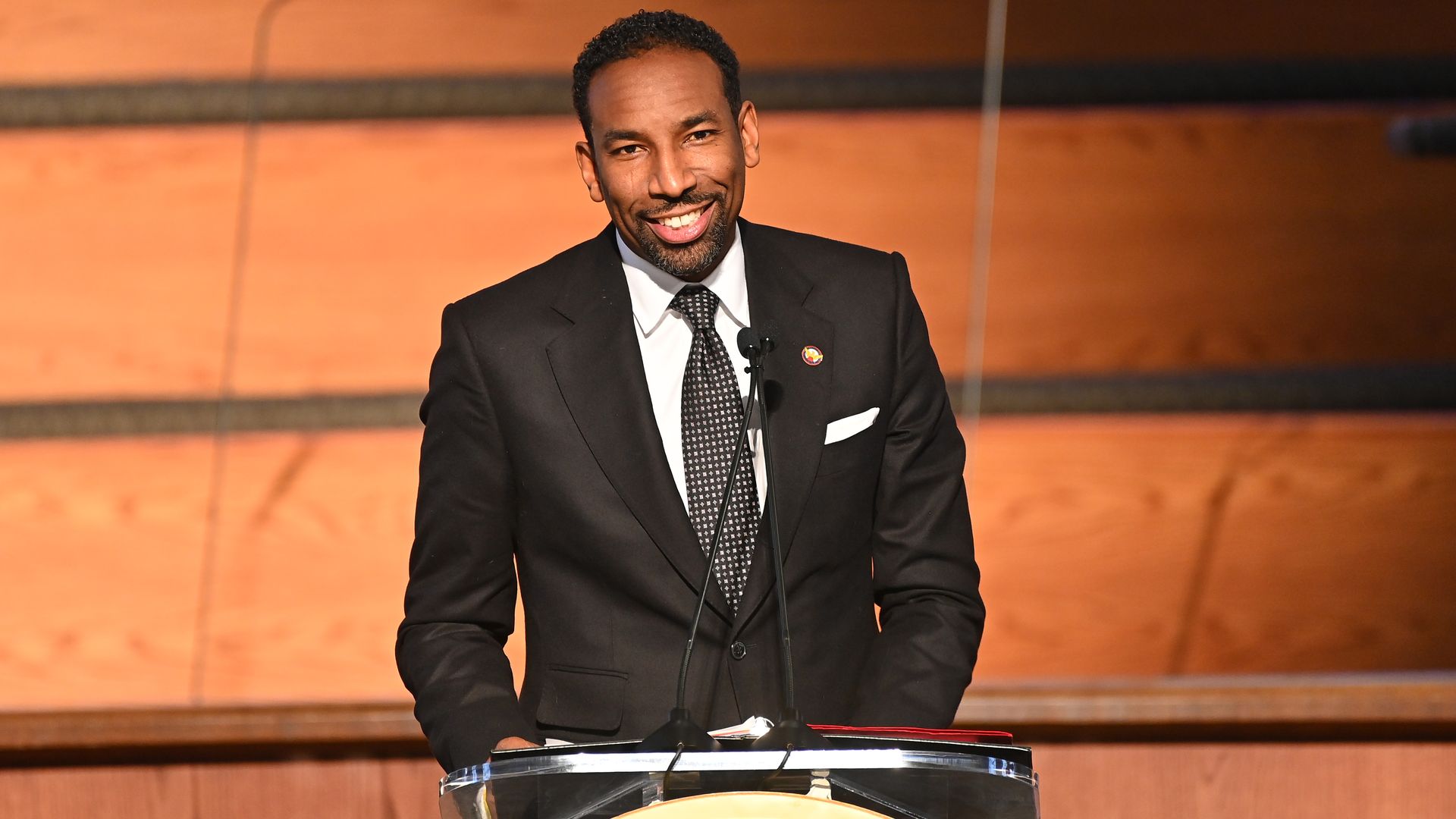 A ribbon-cutting, a press conference, a meeting with enraged constituents — there are just so many places a mayor might want to look their best.
That's why Route Fifty, a news website for state and local government leaders, decided to publish a list of the nation's 10 most fashionable mayors, based on the results of a reader survey and "input from expert fashion judges."
They are, in alphabetical order:
Eric Adams of New York. "He is often seen donning classic suits, but sported a chic look at New York Fashion Week this year, wearing a blue coat with an eye-catching paisley pattern," Route Fifty noted.
Justin Bibb of Cleveland. His "laid-back but refined millennial sensibilities come across in his style — from hoodies and bomber jackets to suits."
London Breed of San Francisco. "Even during her standard daily duties, Breed always manages to wear chic clothing that can stand out in a crowd."
LaToya Cantrell of New Orleans. "For this year's Mardi Gras, Cantrell shined with a red sparkly jumpsuit that could get anyone in a festive mood."
Andre Dickens of Atlanta. "From plaid to stripes to classic black, grays and navy blues," he "may have the largest collection of suits of all the nominees."
Jacob Frey of Minneapolis. "Overall, Frey's style might be summed up as 'Midwest chic.'"
Tishaura Jones of St. Louis. Her style is "classy, modern [and] professional," with "jaw-dropping outfits."
Mattie Parker of Fort Worth, Texas. Her "funky fresh cowgirl look" often "consists of brightly colored outfits."
Regina Romero of Tucson. "Even when digging a hole on a construction site, Regina Romero still manages to be one of the best dressed at the event, with a fiery red jacket complementing classic black pants."
Michelle Wu of Boston. "You are likely to see Wu in darker colors such as blacks and blues" or a "forest green dress (with a muted pattern and a tasteful puff sleeve) ... accented perfectly by the flash of a silver necklace."
Go deeper