McConnell won't commit to hearings for Biden SCOTUS picks if GOP retakes Senate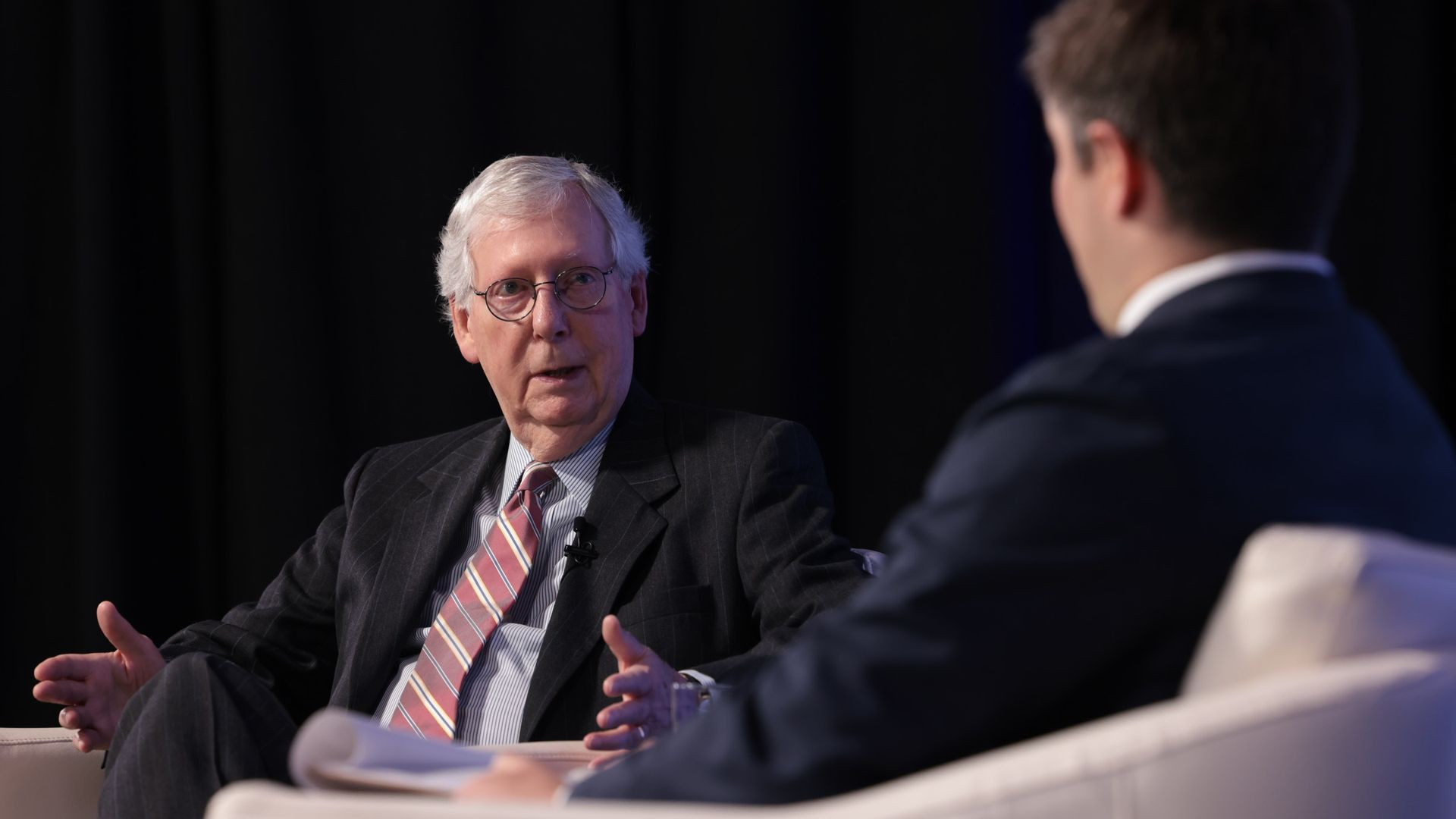 Senate Republican Leader Mitch McConnell (R-Ky.) said Thursday that he won't commit to hearings for a potential Supreme Court nominee if he's the Senate Majority Leader leading up to the 2024 election.
Driving the news: The Senate minority leader told Axios' Jonathan Swan that he won't "put the cart before the horse," but would expect President Biden to moderate if Republicans retake Congress.
"What I can tell you for sure, if House and Senate are Republican next year, the president will finally be the moderate he campaigned as," he said.
McConnell refused to answer whether he was devising an argument against holding a potential hearing on a Supreme Court nominee next year.
The big picture: McConnell in 2016 vowed he wouldn't hold Supreme Court hearings on then-President Obama's nominee Merrick Garland, saying Obama made the nomination "in order to politicize it for the purpose of the election."
The Senate minority leader also said last year that his party would block a Supreme Court nominee in 2024 if Republicans take back the chamber.
"I don't think either party ... if it were different from the president, would confirm a Supreme Court nominee in the middle of an election," McConnell said in June 2021.
"What was different in 2020 was we were of the same party as the president."
Go deeper