2 more coaches join Brian Flores' lawsuit against the NFL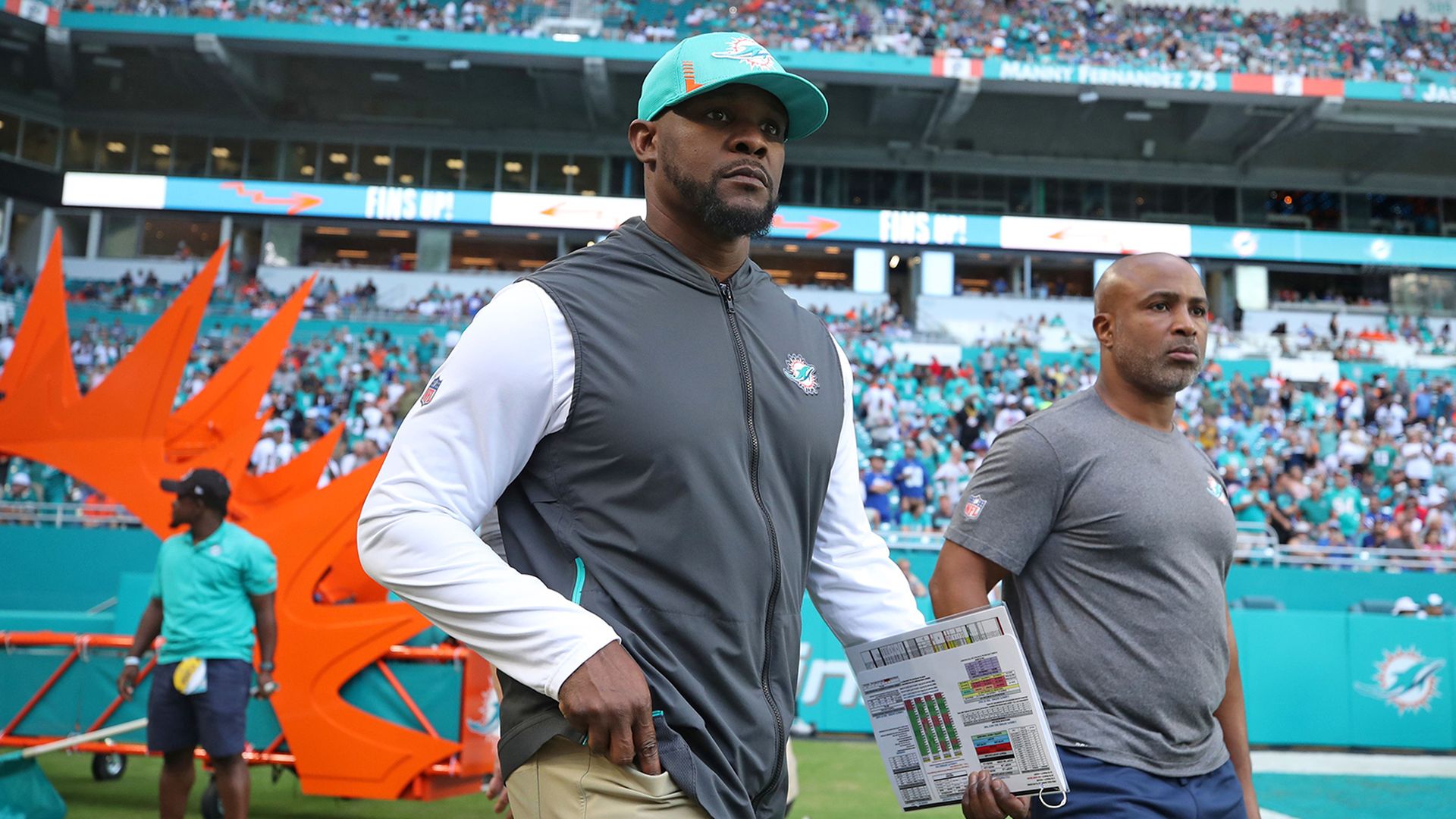 Two more coaches joined former Miami Dolphins head coach Brian Flores as plaintiffs in a racial discrimination lawsuit against the NFL, according to the law firm representing them.
Driving the news: For decades, the league has faced criticism for its lack of Black coaches.
The additional plaintiffs, Steve Wilks and Ray Horton, join the lawsuit a day after the attorneys general of six states threatened to investigate the NFL's treatment of female employees.
Flores sued the league for discrimination in February after interviewing for the New York Giants head coach position.
He claims that he was informed by New England Patriots coach Bill Belichick that the head coaching job had gone to another coach, three days before Flores was scheduled to interview for the position.
Flores also alleged in the suit that he was only interviewed for the Denver Broncos' head coaching position because of the Rooney Rule, an NFL policy requiring teams to interview minority candidates for head coaching jobs.
The amended lawsuit claims that Wilks was discriminated against by the Arizona Cardinals "in a manner consistent with the experiences of many Black coaches" by not being given a "meaningful chance to succeed."
It alleges that Wilks was only hired in 2018 as a "bridge coach" and was "unfairly and discriminatorily fired" after one season. He was replaced by Kliff Kingsbury, who is white and had no prior NFL coaching experience.
The lawsuit alleges that Horton was only interviewed for the Tennessee Titans head coaching position in January 2016 because of the Rooney Rule.
It cites a 2020 podcast interview with Mike Mularkey, the white candidate that was hired over Horton. In the interview, Mularkey said the Titans had told him they were going to hire him for the position before the team had interviewed a Black candidate.
What they're saying: "I continue to be humbled by the outpouring of support in connection with my claims against the NFL and applaud Steve Wilks and Ray Horton for standing up against systemic race discrimination," Flores said in a statement.
"Their claims are the unfortunate reality of the problems facing Black coaches in the NFL which our collective hope in this case is to end once and for all," he added.
"When Coach Flores filed this action, I knew I owed it to myself, and to all Black NFL coaches and aspiring coaches, to stand with him," Wilks said in a statement. "This lawsuit has shed further important light on a problem that we all know exists, but that too few are willing to confront."
"By joining this case, I am hoping to turn that experience into a positive and make lasting change and create true equal opportunity in the future," Horton said in a statement.
Go deeper: 6 states threaten to investigate NFL over treatment of female employees
Editor's note: This story has been updated with details from the amended lawsuit and statements from the coaches.
Go deeper