Sen. Thom Tillis endorses Cawthorn's primary opponent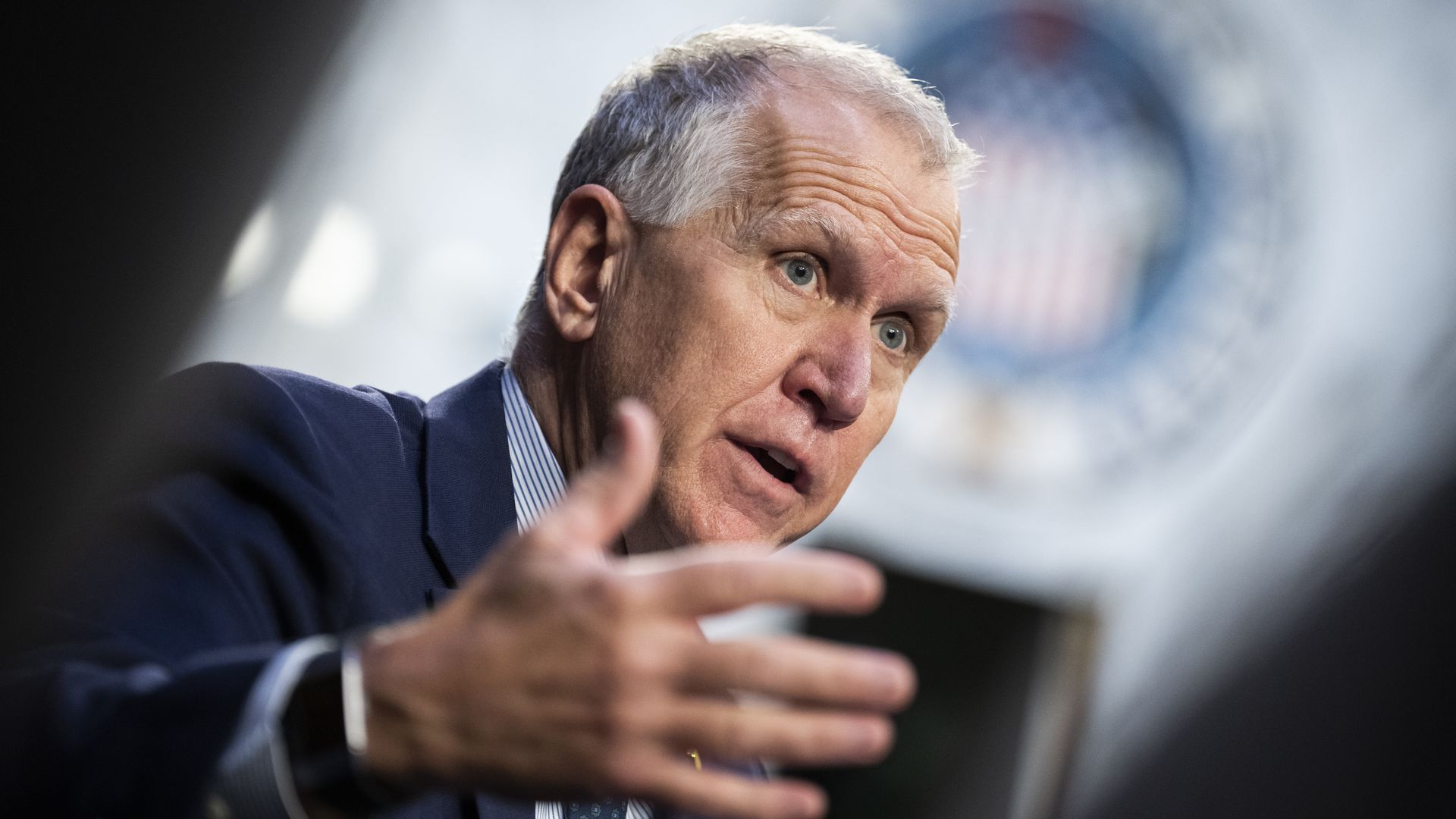 Sen. Thom Tillis (R-N.C.) announced in a statement Thursday that he is endorsing Rep. Madison Cawthorn's (R-N.C.) opponent, GOP state Sen. Chuck Edwards, in the state's upcoming primary race, CNN reported.
Why it matters: Rep. Madison Cawthorn has drawn the ire of his Republican colleagues after suggesting that other lawmakers have invited him to orgies and snorted cocaine in front of him.
In a tense meeting with House Minority Leader Kevin McCarthy (R-Calif.) on Wednesday, Cawthorn admitted that his remarks had been "exaggerated."
"I just told him he's lost my trust, he's gonna have to earn it back, and I laid out everything I find is unbecoming," McCarthy said. "And, you can't just say, 'You can't do this again.' I mean, he's, he's got a lot of members very upset."
Worth noting: Cawthorn was also entangled in controversy earlier this month after he was filmed calling Ukrainian President Volodymyr Zelensky "a thug" during a political event.
What they're saying: "Madison Cawthorn has fallen well short of the most basic standards Western North Carolina expects from their representatives," Tillis said of his fellow Republican.
"I believe Chuck Edwards is the best choice," he said, before adding that Edwards would "never attack Ukraine's fight for freedom or vote against sanctioning Putin's Russia and find himself being used as propaganda on Russian state television."
"He'll never embarrass Western North Carolina with a consistent pattern of juvenile behavior, outlandish statements, and untruthfulness."
Go deeper