Skippy peanut butter products recalled over possible steel fragments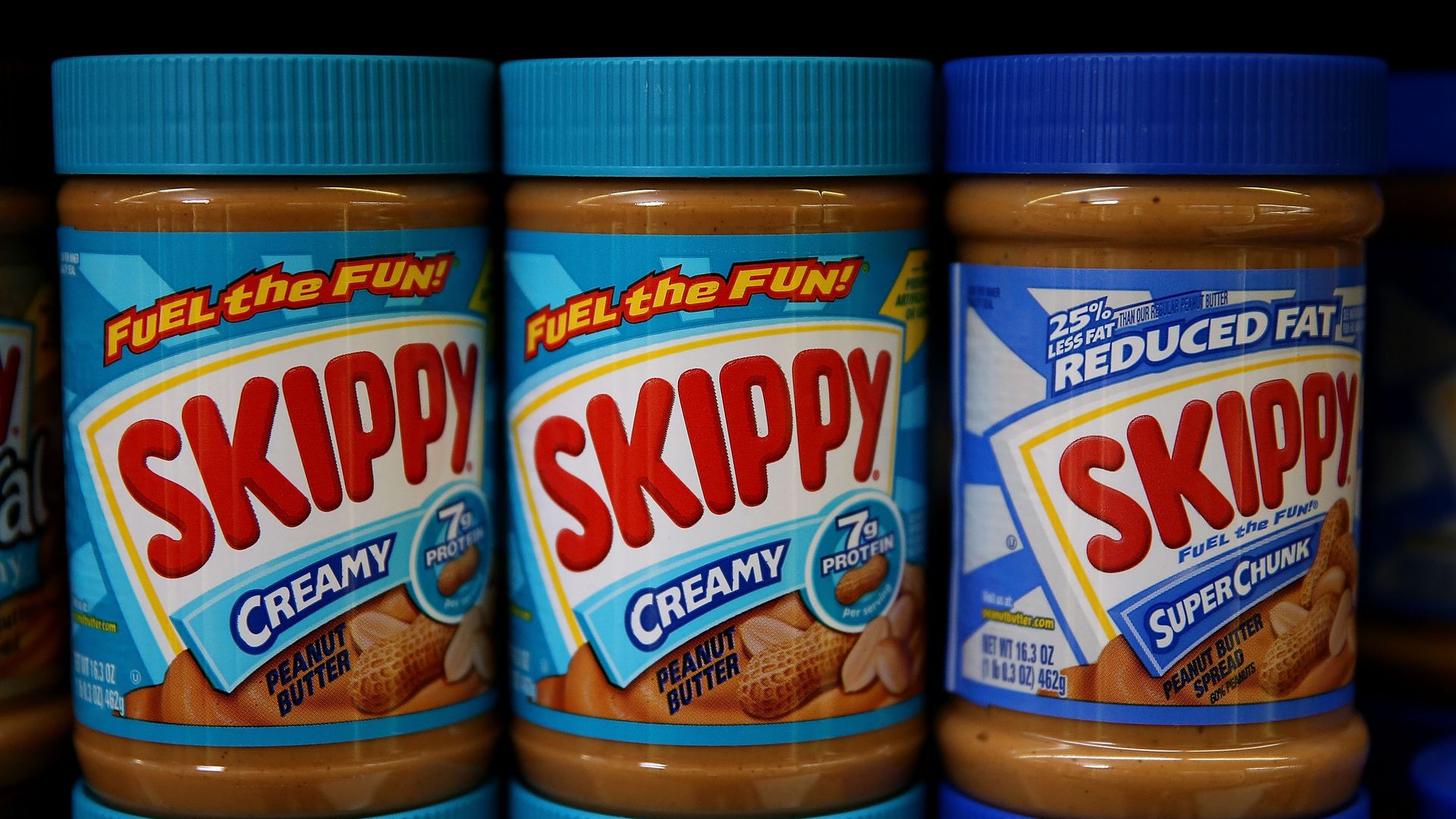 Several Skippy peanut butter products are being voluntarily recalled due to the possibility that they may contain steel fragments from a piece of manufacturing equipment, parent company Hormel announced Wednesday.
Driving the news: The recall affects 161,692 total pounds of Skippy products, which include Skippy's Reduced Fat Creamy Peanut Butter Spread, Reduced Fat Chunky Peanut Butter Spread and Creamy Peanut Butter Blended With Plant Protein.
The affected products were manufactured in Little Rock, Arkansas and then shipped out to a number of states, including California, Connecticut, Delaware, Florida, Hawaii, Illinois, Indiana, Kansas, Massachusetts, Minnesota, Missouri, North Carolina, New Hampshire, New Jersey, Oklahoma and Wisconsin, NBC News reported.
"No reports of consumer concerns and no other Skippy Foods products are involved with the voluntary recall," the press release said.
All of the recalled products have "best if used by" dates in May 2023.
Go deeper