Biden's job approval rating hits new low in NBC poll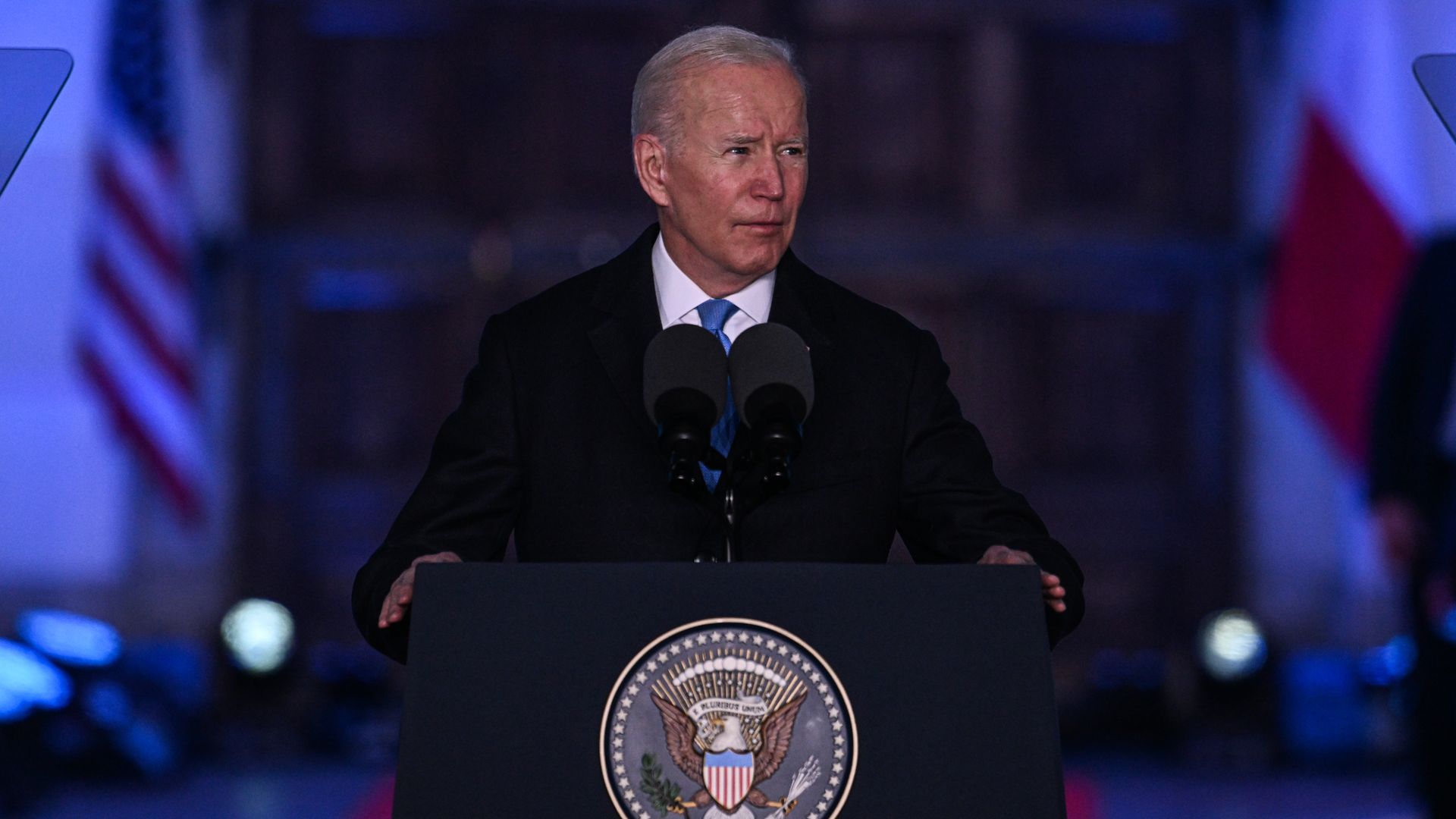 President Biden's job approval rating dropped to 40% in a NBC News Poll out Sunday.
Why it matters: The figure marks Biden's lowest approval rating since coming into office.
What he's saying: "What this poll says is that President Biden and Democrats are headed for a catastrophic election," Republican pollster Bill McInturff of Public Opinions Strategy told NBC News.
McInturff conducted the survey with Democratic pollster Jeff Horwitt of Hart Research Associates.
Details: Republicans had a two-point lead when respondents were asked which party they'd like to see take control of Congress.
Roughly 71% of respondents said they believed the nation is "off on the wrong track."
Some 62% said their family's income is "falling behind" the cost of living, which respondents ranked as the most important issue facing the nation.
Only 28% of respondents said they have either a "great deal" (12%) or "quite a bit" (16%) of confidence in Biden's ability to respond to Russia's invasion of Ukraine.
On coronavirus, 51% of adults approve of Biden's handling of the pandemic, the poll indicates — up 7% from January.
63% disapproved of Biden's handling of the economy.
51% disapproved of his management of foreign policy.
Methodology: The NBC News poll was conducted between March 18-22 and based on a nationally representative sample of 1,000 adults — 750 of whom were reached by cellphone — and with an overall margin of error of plus-minus 3.1%. 
Go deeper