Trump un-endorses Mo Brooks in Alabama Senate race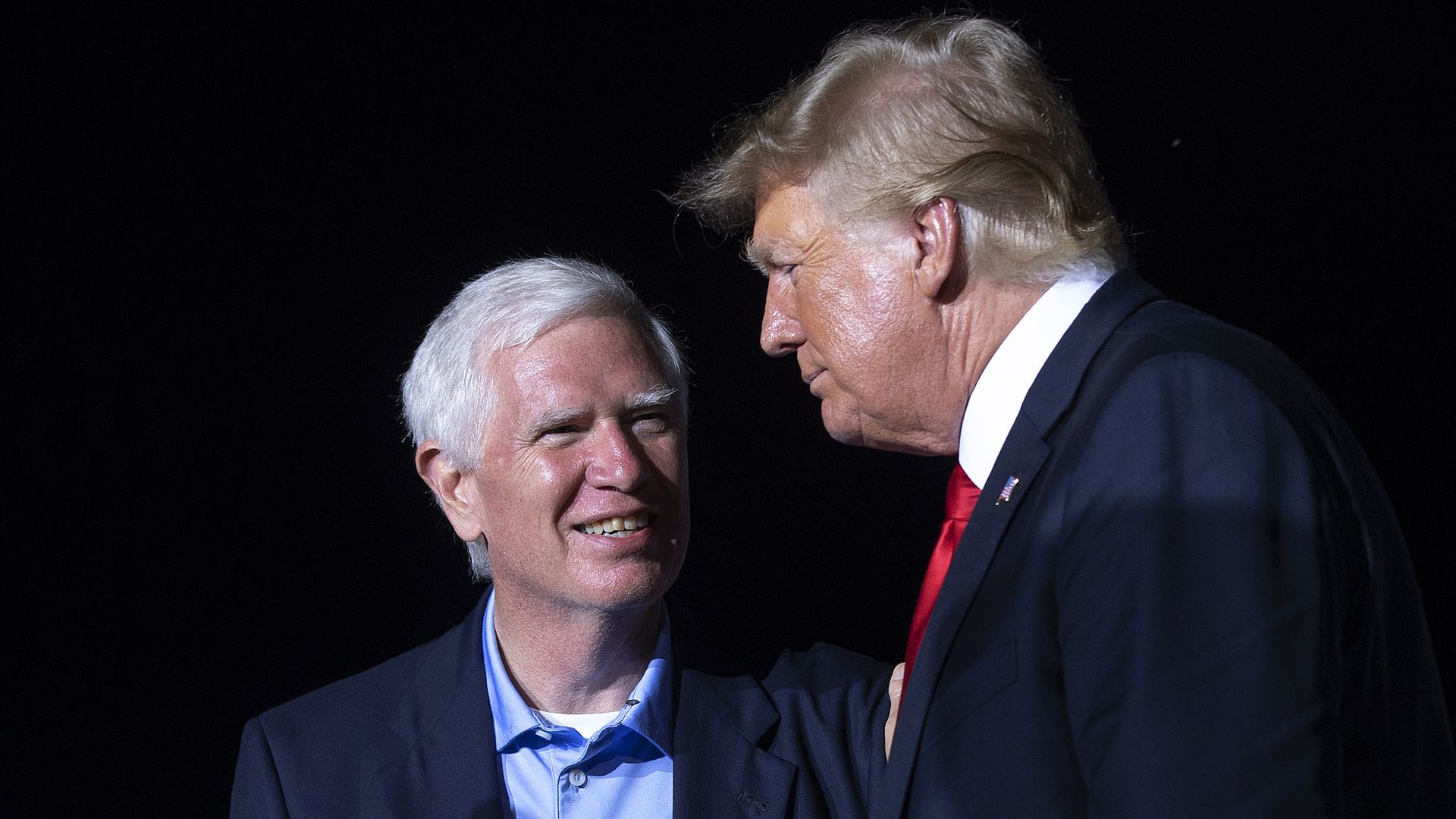 Former President Trump announced Wednesday that he is withdrawing his endorsement of Alabama Senate hopeful Mo Brooks (R), calling him "woke" for saying it was time to move on from the 2020 election.
Catch up fast: Back in August, Rep. Brooks told a Trump rally crowd to stop focusing on disputing the 2020 election results and "put that behind you" and "look forward" to 2022, resulting in boos from the audience.
Brooks objected to the certification of President Biden's election win and also helped organize a "Stop the Steal" rally that preceded the deadly Capitol riot.
What he's saying: "When I endorsed Mo Brooks, he took a 44-point lead and was unstoppable. He then hired a new campaign staff who 'brilliantly' convinced him to 'stop talking about the 2020 Election,'" Trump said in a statement.
"He listened to them. Then, according to the polls, Mo's 44-point lead totally evaporated."
"Very sad but, since he decided to go in another direction, so have I, and I am hereby withdrawing my [e]ndorsement."
Brooks responded later Wednesday and said he stood by his remarks.
"I repeat what has prompted President Trump's ire. The only legal way America can prevent 2020's election debacle is for patriotic Americans to focus on and win the 2022 and 2024 elections so that we have the power to enact laws that give us honest and accurate elections."
"President Trump asked me to rescind the 2020 elections, immediately remove Joe Biden from the White House, immediately put President Trump back in the White House, and hold a new special election for the presidency," he said.
"As a lawyer, I've repeatedly advised President Trump that January 6 was the final election contest verdict and neither the U.S. Constitution nor the U.S. Code permit what President Trump asks. Period."
This story has been updated with a statement from Mo Brooks.
Go deeper