Women's Sweet 16 set as Tennessee returns for first time in 6 years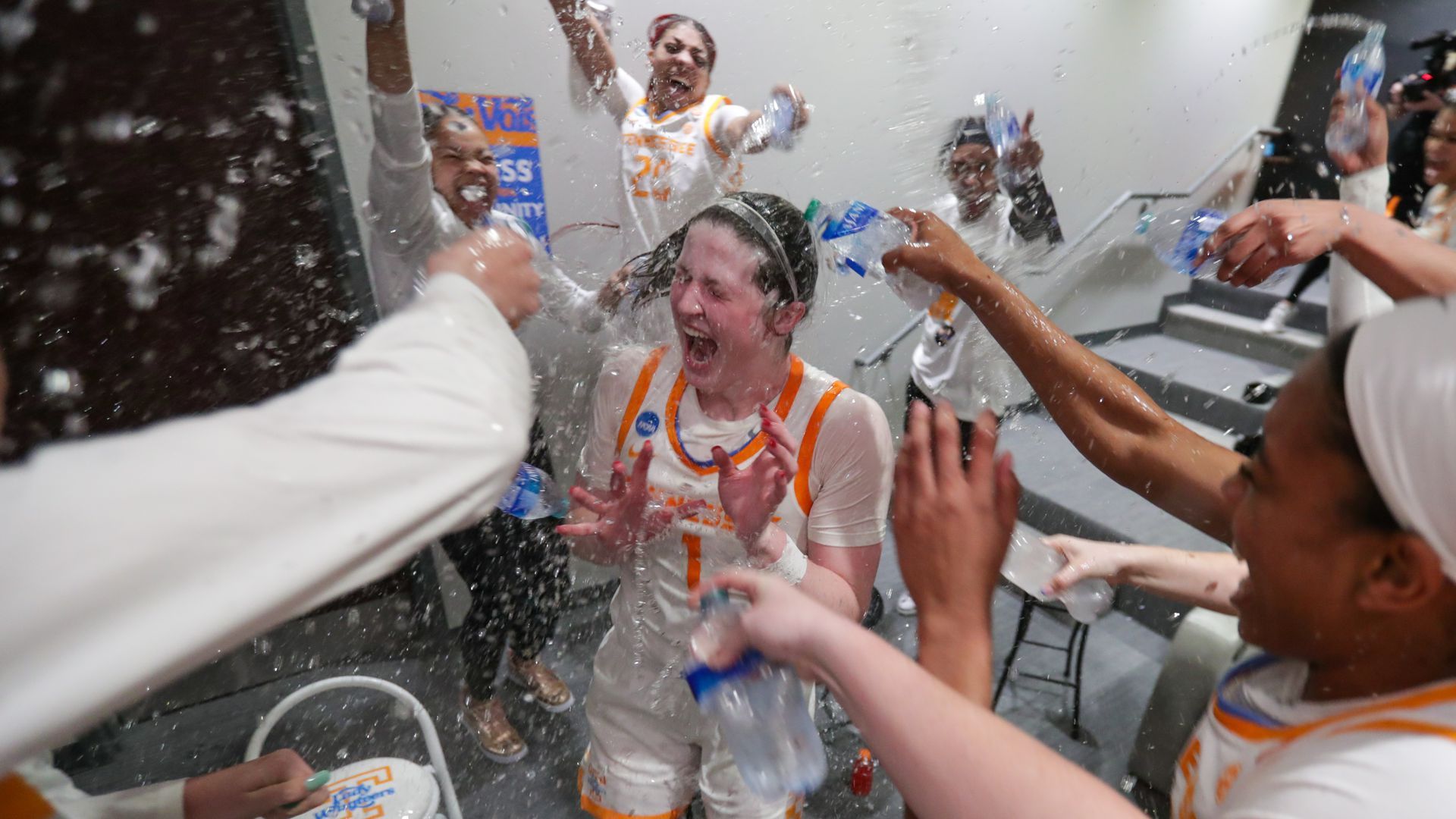 The NCAA Women's Basketball Sweet 16 is set, and will begin on Friday.
State of play: Powers like South Carolina and UConn headline the field, while unlikely threats like Creighton and South Dakota lurk.
Greensboro, North Carolina: No. 1 South Carolina vs. No. 5 UNC; No. 3 Iowa State vs. No. 10 Creighton
Spokane, Washington: No. 1 Stanford vs. No. 4 Maryland; No. 2 Texas vs. No. 6 Ohio State
Wichita, Kansas: No. 1 Louisville vs. No. 4 Tennessee; No. 3 Michigan vs. No. 10 South Dakota
Bridgeport, Connecticut: No. 1 NC State vs. No. 5 Notre Dame; No. 2 UConn vs. No. 3 Indiana
Notes:
Lady Vols return: Tennessee — the winningest program in women's D-I history — is back in the Sweet 16 for the first time since 2016. The Vols made 34 of the first 35 (1982–2008, 2010–16) before the drought.
Historic blowout: No. 5 Notre Dame obliterated No. 4 Oklahoma, 108-64, becoming the first team in NCAA tournament history (men or women) to beat a higher seed by 40+ points.
Family still dancing: Speaking of the Irish, Notre Dame's head coach is Niele Ivey, mother of Purdue star Jaden Ivey, whose Boilermakers are also still alive in the men's tournament.
Power programs: Iowa State, Michigan and UNC have teams in both the men's and women's final 16. Reminder: UConn is the only school to win both titles in the same year (2004, 2014).
Go deeper