Biden warns Russia "exploring options" for cyberattacks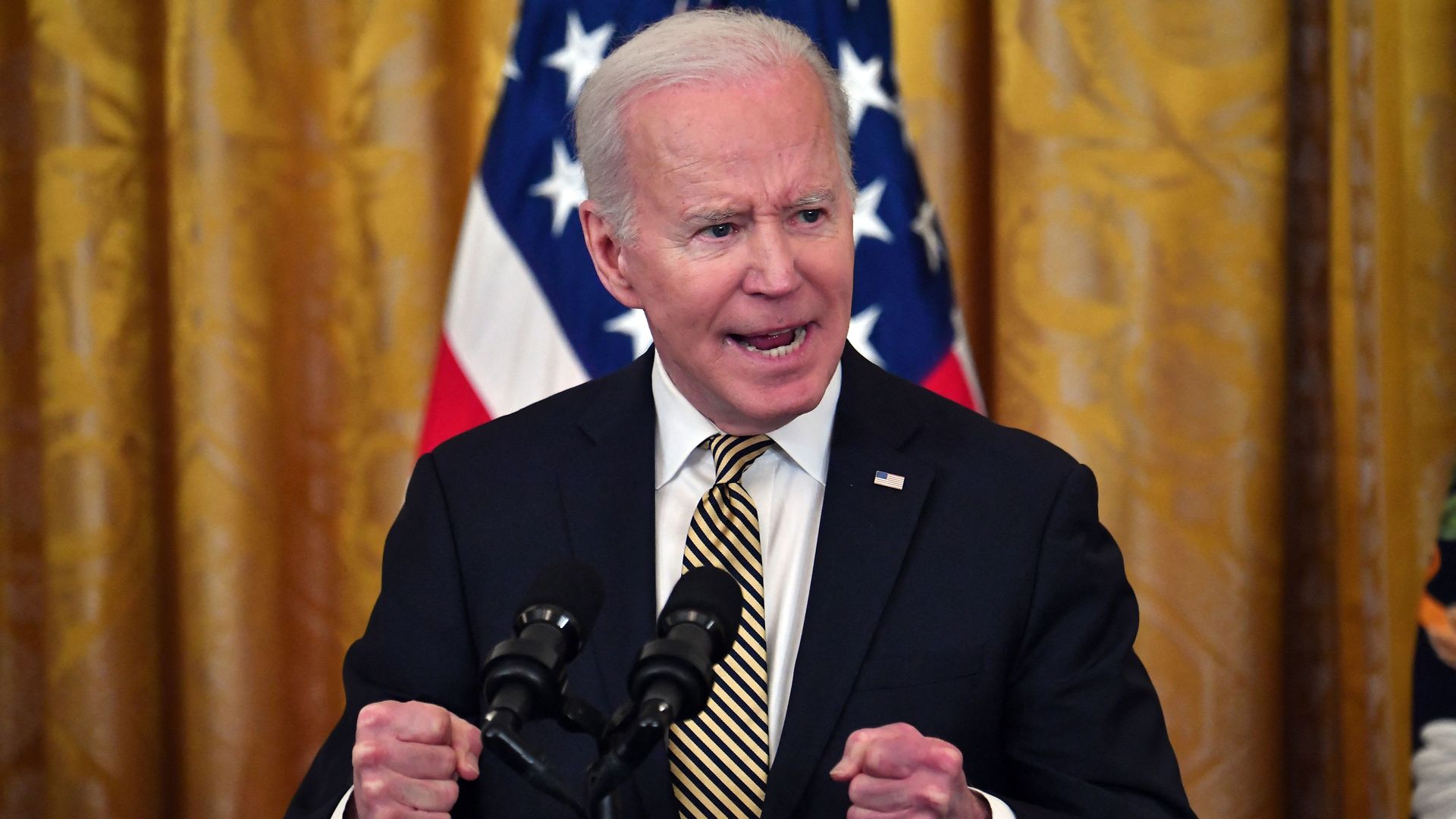 President Biden reiterated prior warnings that the Kremlin could be "exploring options for potential cyberattacks" against the U.S. during a Monday address.
The big picture: The White House previously sounded the alarm regarding the possibility Russia may launch retaliatory cyberattacks in response to U.S. economic sanctions following its ongoing and unprovoked invasion of Ukraine.
Driving the news: Biden urged the private sector to "harden your cyber defenses immediately," according to a White House statement.
"You have the power, the capacity, and the responsibility to strengthen the cybersecurity and resilience of the critical services and technologies on which Americans rely," Biden said.
"It's not just your interests that are at stake," the president later added in remarks at a meeting with the Business Roundtable, which represents some of the largest U.S. corporations. "It is a national interest at stake.
"I would respectfully suggest that it's a patriotic obligation for you to invest as much as you can … to deal with cyberattacks."
Reality check: Last week, federal agencies convened more than 100 companies to brief them on potential cyber threats and provide hands-on support.
Top U.S. intelligence officials, however, suggested there's no current evidence yet of any specific Russian cyberattack.
"Preparatory activity," such as scanning websites for vulnerabilities, has been observed, according to Anne Neuberger, the deputy national security adviser for cyber and emerging technology.
"That is what we shared in a classified context with companies we thought might be affected," Neuberger said. "And then we're lifting up a broader awareness here in this warning."
Editor's note: This post was updated with quotes from U.S. official Anne Neuberger.
Go deeper