Updated Mar 13, 2022 -

World
State's No. 2 official says Russia showing "willingness to have real, serious negotiations"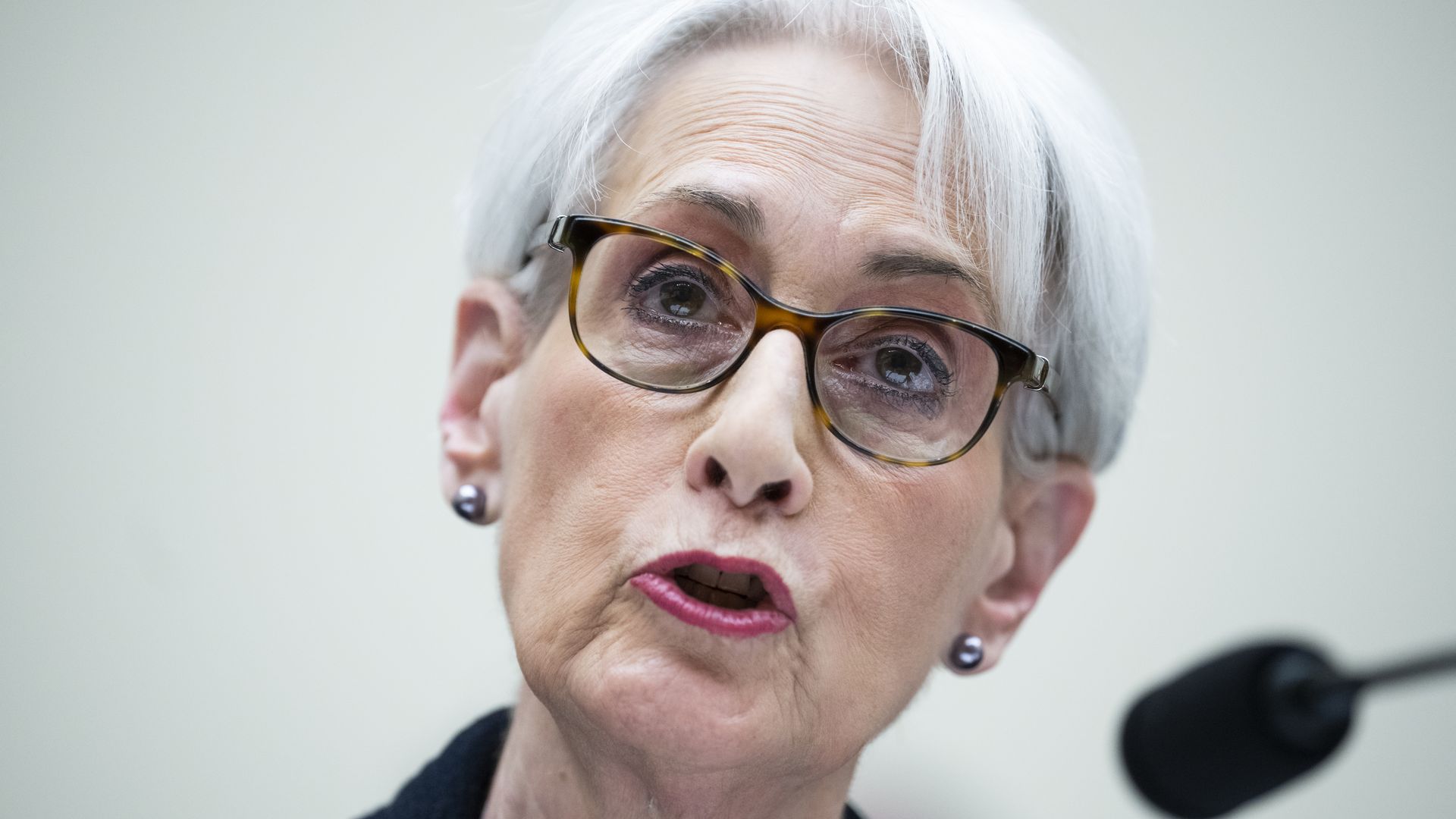 Russia has been showing signs of a "willingness to have real, serious negotiations" on Ukraine, deputy secretary of state Wendy Sherman told "Fox News Sunday."
The latest: Negotiations between the two countries will resume on Monday, according to Mykhailo Podoliak, adviser to Ukrainian President Volodymyr Zelensky.
The big picture: The fourth set of diplomatic talks ended last week without any major moves to end the violence.
The talks in Turkey marked the highest-level negotiations between the two sides since the invasion began, Axios' Zachary Basu reported. But Russia again falsely accused Ukraine of being the aggressor and said the attack will continue until Kyiv agrees to its list of demands.
The Biden administration has been working to "put enormous pressure on Vladimir Putin to try to change his calculus, to end this war, to get a ceasefire in the first instance, to get humanitarian corridors, and to end this invasion," Sherman said on Sunday.
"That pressure is beginning to have some effect. We are seeing some signs of a willingness to have real, serious negotiations," she said. "But I have to say, as your reporter said, so far it appears that Vladimir Putin is intent on destroying Ukraine. We need to help Ukrainians in every way we can."
Go deeper