CDC ends asylum restrictions for children traveling alone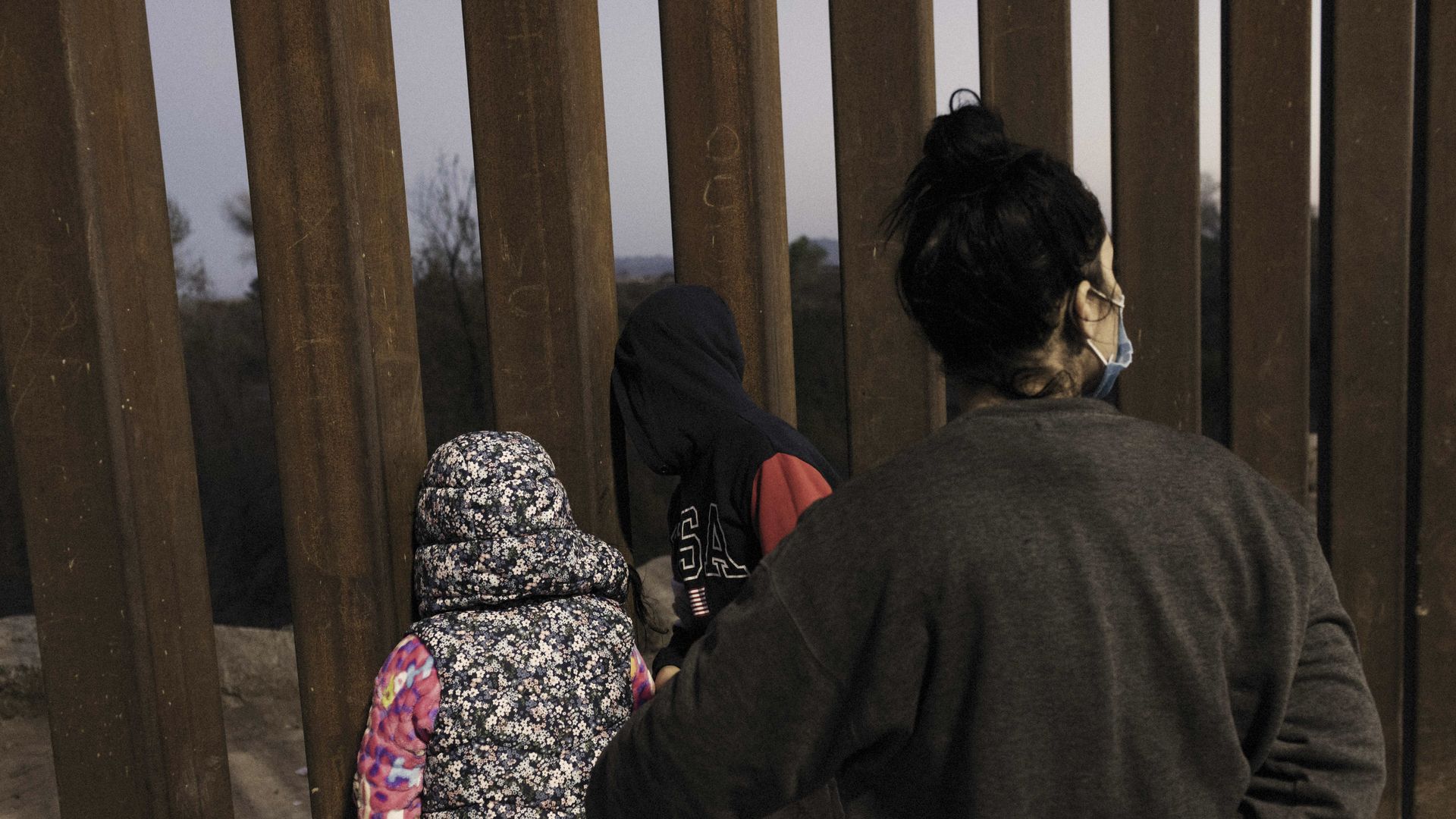 The Centers for Disease Control and Prevention (CDC) will end a Trump-era order that expelled unaccompanied child migrants, the agency announced late Friday night.
Why it matters: Title 42, enacted in March 2020, was introduced as a public health policy to prevent the spread of COVID-19. The controversial bill is currently being litigated with the ACLU calling it "inhumane."
The "expulsion of unaccompanied noncitizen children is not warranted to protect the public health," the CDC said in a statement.
The agency cites a "robust network of care facilities that provide testing, vaccinations and medical care" as part of the reason for the change in policy.
"These measures sufficiently mitigate the risk posed by unaccompanied noncitizen children prior to the children being discharged to vetted sponsors in U.S. communities," the CDC said.
Catch up quick: The ACLU and other civil rights groups sued the Biden administration over Title 42, and a district judge ordered the government to halt expulsions in September.
Worth noting: Border officials can still expel adults and families traveling with children under Title 42.
What they're saying: Four Senate Democrats, including Majority Leader Chuck Schumer (D-N.Y.), said in a statement on Saturday that the CDC "made the right choice" in the change, but criticized the Biden administration's decision to uphold Title 42.
"It is wrong that they made the decision to continue sending families with minor children back to persecution and torture," said Schumer, along with fellow Democratic Sens. Bob Menendez and Cory Booker of New Jersey and Alex Padilla of California.
"It is perplexing that the agency continues to recommend the extended use of this draconian policy at the border, contradicting the overwhelming signs of America's pandemic recovery under President Biden's leadership," they added.
Go deeper