Ukraine's push for substance with symbolism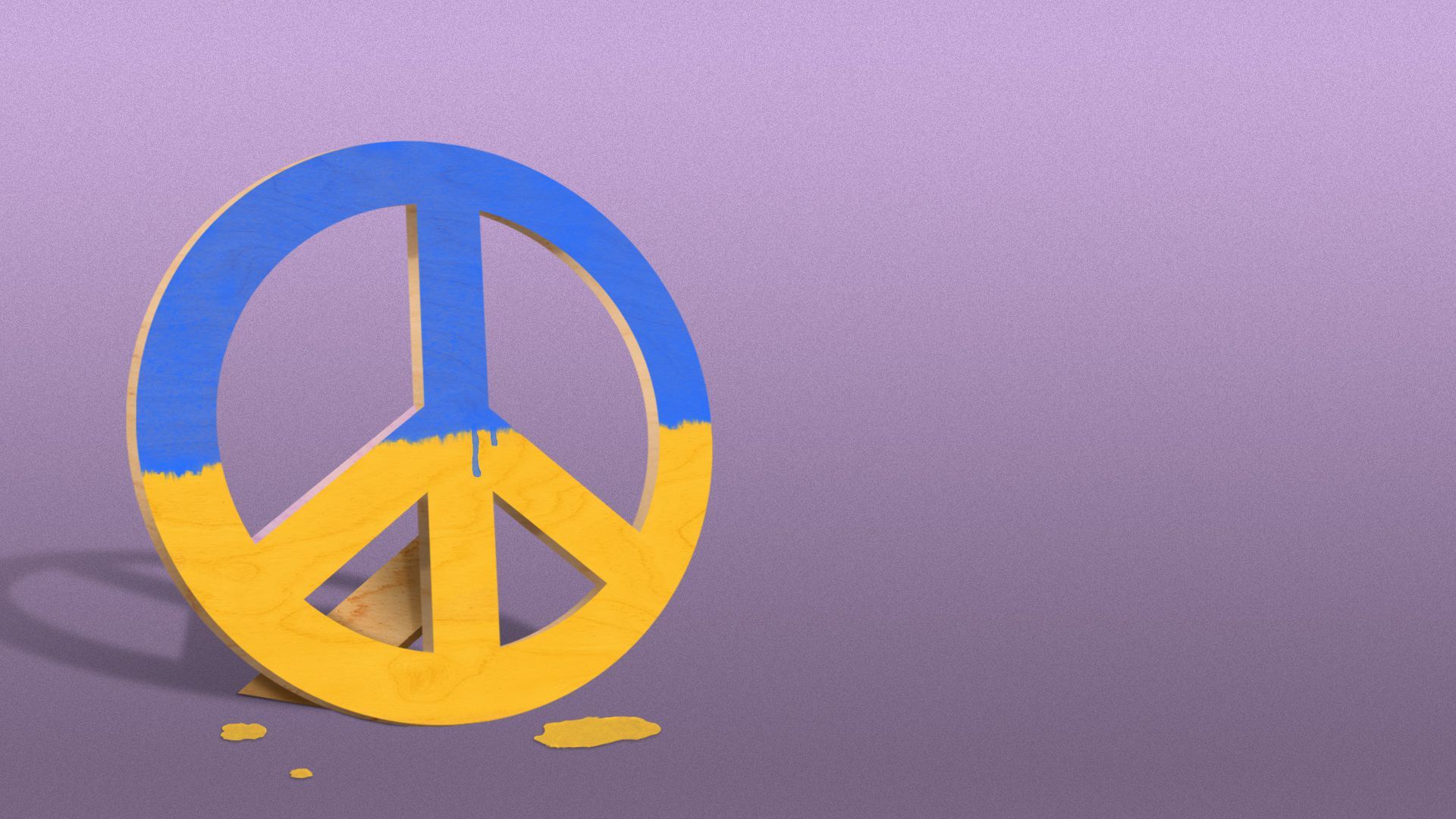 Worldwide expressions of support for Ukraine have offered a symbolic boost to a besieged nation, but its leaders are seeking even more of the substantive support that's been slowed by logistical and timing hurdles.
Why it matters: Ukrainians are viewing the survival of some cities in terms of hours or days. While missiles are arriving in Ukraine and crushing sanctions are being felt in Moscow, neither is stopping the invasion as quickly as would Western air support, for example.
The big picture: A number of countries have promised aid to Ukraine to help repel the invasion, but the strongest declarations from the West and elsewhere are yet to fully materialize — if at all.
In the United States, the symbolic gestures — and supportive talk — also have outpaced congressional action.
Alexander Vindman, a Ukraine-born, retired Army officer and former National Security Council director, called for $35 billion in aid for reconstruction — what others have dubbed "a Marshall Plan for Ukraine."
What they're saying: "We need more — and please, stop telling us military aid is on the way," Andriy Yermak, the head of the Ukraine's Presidential Office, wrote this week in a New York Times op-ed. "We need antitank and antiaircraft weapons and other ammunition delivered to our brave soldiers right now."
Between the lines: The Ukrainian military has received 1,000 Javelin anti-tank and 500 Stinger ground-to-air missiles from Germany.
What's next: With pipelines finally established, expect promised aid to materialize as tangible goods massed on the Polish border. The challenge then will be getting the supplies into Ukraine.
Go deeper