Accessories for a Tesla truck that doesn't exist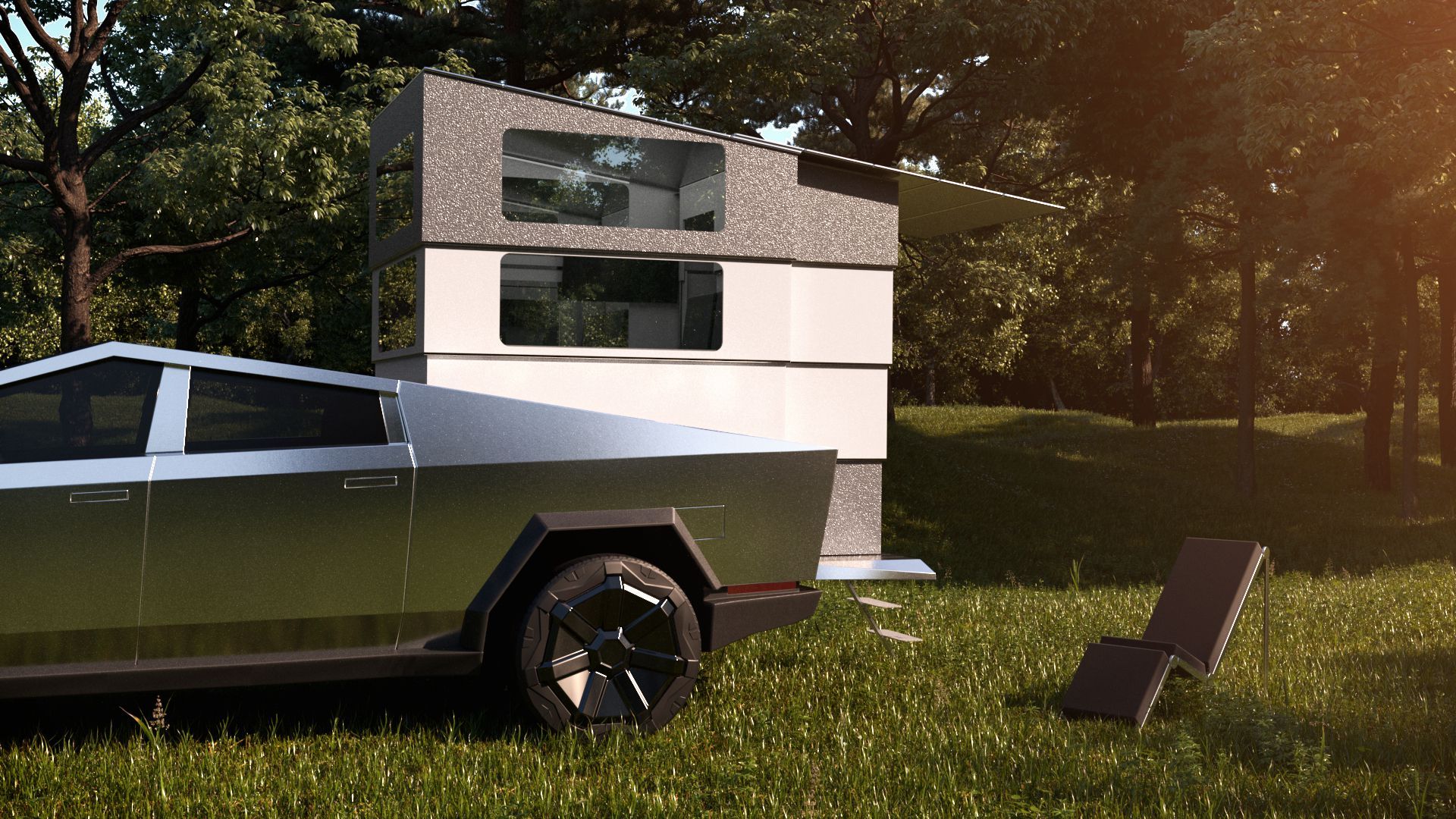 An entire cottage industry has sprung up around Tesla's proposed Cybertruck, with crowd-funded entrepreneurs designing accessories for an outlandish pickup truck that doesn't yet exist.
What's happening: Jalopnik provided a fun rundown the other day of all the budding engineers eager to capitalize on the Cybertruck — if and when it ever goes on sale.
There's the CyberLandr (above), a pop-up camper that claims $110 million in "pre-orders" and features a bedroom, living room, kitchen, bathroom, and office when fully deployed.
Its designer claims to have raised $540,000 in a crowd-funding campaign and said it is opening an R&D center near Tesla's planned factory in Texas.
Cybercat, designed by a Seattle engineer, is a set of add-on pontoons that turn your Cybertruck into a boat.
Form Camper, another would-be Cybertruck RV, has perhaps wisely designed its unit to work with other electric trucks as well.
Where it stands: Tesla CEO Elon Musk said in January that production of the Cybertruck, first shown in 2019, has been delayed again — this time until at least 2023. Skeptics wonder if it'll ever come to market.
What they're saying: Lance King, CEO and founder of CyberLandr, remains optimistic.
"Tesla always takes the time it needs to ensure its new vehicle models are not just competitive, but class leading," he said in a statement after the latest delay.
CyberLandr will use the extra time, he said, to continue testing and improve the design.
For now, he has to simulate the concept using a flat-bed pickup truck.
Go deeper