Fed officials stressed "flexibility" at January meeting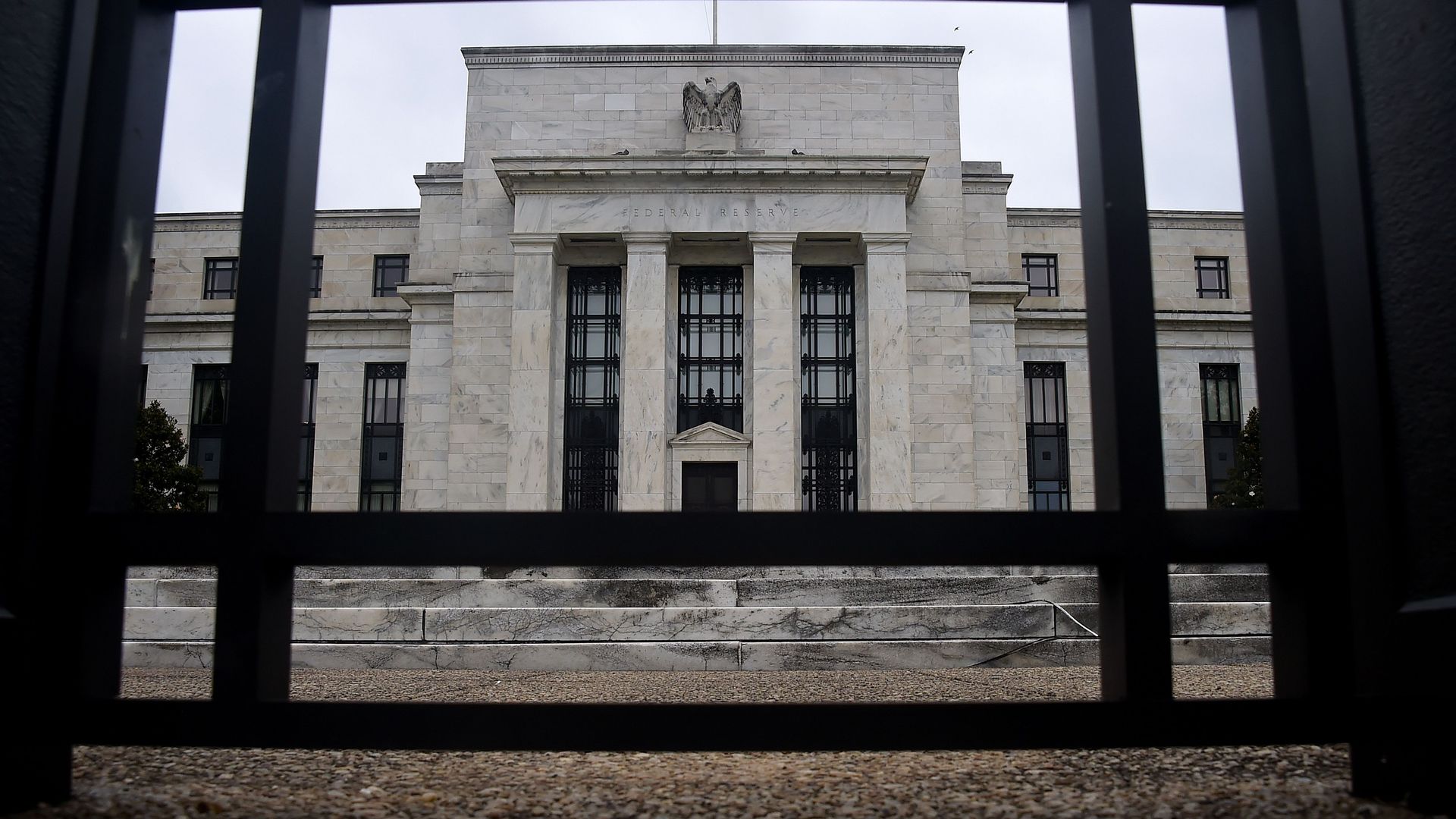 At their last policy meeting, most Federal Reserve officials said they would look to raise interest rates more quickly than planned if inflation doesn't come down. They emphasized the importance of remaining flexible as they move away from its ultra-easy monetary policies.
Driving the news: Minutes of the central bank's January policy meeting released Wednesday showed that Fed leaders are already on board with steeper, more rapid rate increases than in recent history — and would speed those plans up further if inflation continues at its scorching pace.
"A number" of Fed leaders accelerated their timetable of shrinking the central bank's $9 trillion balance sheet, now expecting to do so later this year.
The officials stressed the importance of "maintaining flexibility" to adjust policy "on the basis of risk-management considerations" as a guiding principle in a highly-uncertain environment.
"Most participants" said that "if inflation does not move down as they expect" it would be appropriate to remove easy money policies more quickly than expected. However, "some" said they saw a risk that doing so would cause financial markets to "tighten unduly."
Most of the officials indicated they see a faster path of rate increases than in the tightening cycle that began in 2015.
The big picture: The central bankers signaled they intend to raise interest rates at their March meeting, but it remains uncertain whether they will move with their customary caution, raising rates a quarter-percent at a time, or more aggressively given high inflation.
Yes, but: A whole lot has happened since that meeting. We've since learned that job creation was exceptionally strong in January, that wages were rising rapidly, and that both consumer and producer price indexes were rising rapidly.
That has prompted rising market odds that the Fed might raise rates a half-percentage point at its policy meeting in March, which it has not done since 2000.
The question: Should the central bank stick with its customary gradualist approach, staying behind the curve on fighting inflation, or move more aggressively and risk seeming panicky?
The new minutes cover a meeting that was only three weeks ago, but it feels like three years given the rush of market-moving economic news since then.
Go deeper