Pfizer's image soars after COVID-19 vaccine breakthrough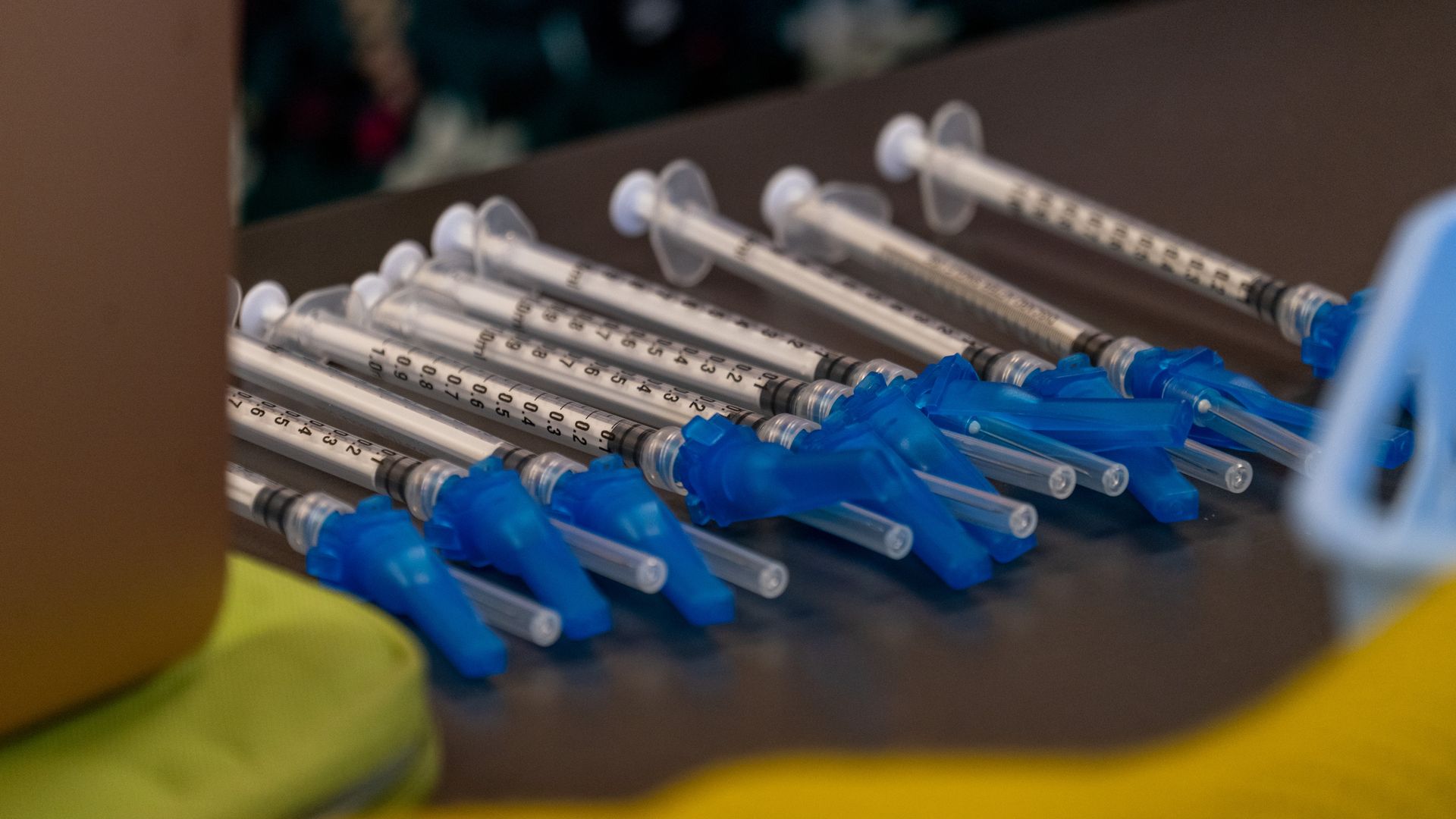 Pfizer is the fourth most admired company in the world on Fortune magazine's annual list, marking its best-ever performance and its first time since 2006 in the top 50.
It was more admired than Disney, Starbucks and Netflix, trailing only Apple, Amazon and Microsoft.
Why it matters: Pfizer has gone from villain to hero in the eyes of many, its image undergoing a rapid transformation as the company draws credit for jointly developing a lifesaving COVID-19 vaccine.
Pfizer's best previous performance on the World's Most Admired Companies list was 12th in 2002, a few years after its Viagra pill was approved to treat erectile dysfunction.
"The ability to get a vaccine out to the public in record time really gave the pharmaceutical industry a way to rehabilitate a very poor reputation," says NYC Health Business Leaders CEO Bunny Ellerin, who previously worked on drug branding.
Pfizer did not respond to a request seeking comment for this story.
Our thought bubble: It's a remarkable reversal of the company's fortunes considering that in 2019 the pharmaceutical sector's reputation hit an all-time low, making it the least popular of 25 industries tracked by pollster Gallup.
Only 27% of Americans had a positive opinion of the pharma business in 2019 following a series of high-profile drug price hikes, while 58% had a negative opinion.
"You could be a terrific drug company and in normal times you are not going to be one of the most admired companies," University of Michigan business professor Erik Gordon says. "But nothing is normal in COVID times."
Yes, but: The poll reflects the opinions of 3,740 executives, directors, and securities analysts — not the general public, which still has significant reservations about the drug business.
A slice of Americans remain skeptical about vaccines and the drug industry's involvement in their development, even though the shots are safe and were developed under strict, government-regulated health-and-safety protocols.
Nearly 8 in 10 Americans say that pharmaceutical industry profits are a major factor in prescription drug prices, according to a Kaiser Family Foundation poll conducted Sept. 23 to Oct. 4.
What we're watching: Whether Pfizer can maintain its suddenly positive reputation.
Expect the pharmaceutical industry to contend that drug profits helped pay for crucial R&D that enabled the vaccine development to move along so quickly.
"They are gonna sing that song over and over again," Gordon says. "I don't think anybody's going to nominate it for a Grammy."
Go deeper