Airlines warn of flight cancellations amid 5G rollout concerns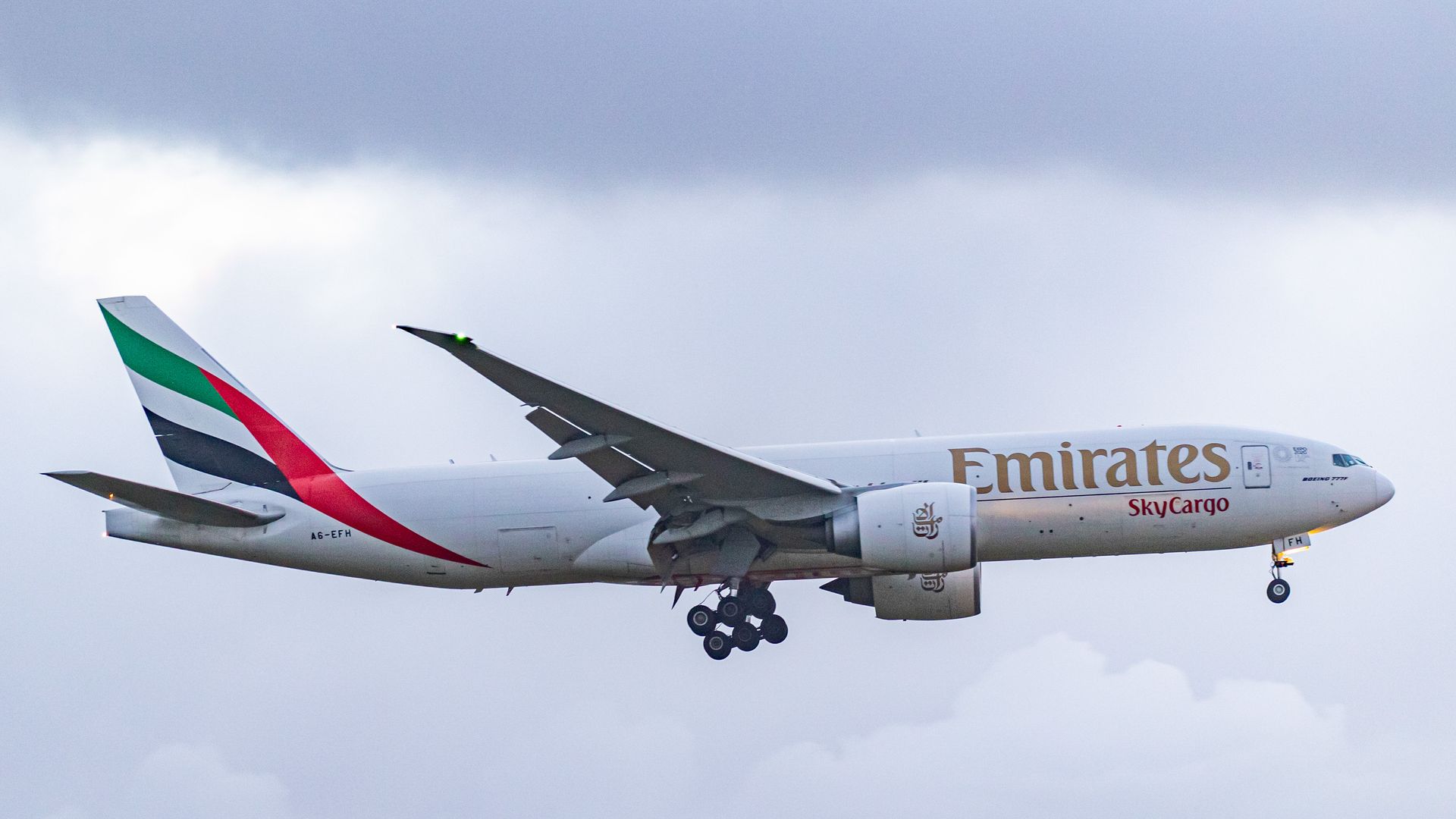 Emirates and Delta airlines announced Tuesday that the planned rollout of 5G services at certain American airports could affect flights.
Driving the news: AT&T and Verizon announced earlier Tuesday that they would delay this week's scheduled rollout of 5G signals near a limited number of airports due to continued concerns from the aviation industry.
The big picture: Emirates has suspended flights to nine cities until further notice: Boston (BOS), Chicago (ORD), Dallas Fort Worth (DFW), Houston (IAH), Miami (MIA), Newark (EWR), Orlando (MCO), San Francisco (SFO) and Seattle (SEA).
The Dubai-based airline urged customers to hold on to their tickets to those destinations for the time being and to amend their travel plans when flights resume, per the press release.
Yes, but: Emirates will continue to operate flights to New York (JFK), Los Angeles (LAX) and Washington, D.C. (IAD) without interruption.
Delta said that the "weather-related cancellations caused by the deployment of new 5G service in the vicinity of dozens of U.S. airports" could come as early as Wednesday.
The airline has been evaluating its systems to see whether planes are safe to fly near airports where the 5G service is being rolled out, according to a statement.
"Safety is, and always has been Delta's number one priority – without it, nothing else matters," Delta Executive Vice President and Chief of Operations John Laughter said.
The other side: Verizon said in an emailed statement that when the 5G network is launched Wednesday, it "will enable more than 90 million Americans to experience the transformative speed, reliability and power of this game-changing network on the go or in their homes or businesses."
"Americans have been clamoring for 5G and tomorrow we will deliver it. ... we have voluntarily decided to limit our 5G network around airports," the statement added.
"The Federal Aviation Administration (FAA) and our nation's airlines have not been able to fully resolve navigating 5G around airports, despite it being safe and fully operational in more than 40 other countries."
— Verizon
Representatives for AT&T and the Biden administration did not immediately respond to Axios' request for comment.
Editor's note: This article has been updated with comment from Delta and Verizon.
Go deeper