Biden deploying military medical staff to help overwhelmed hospitals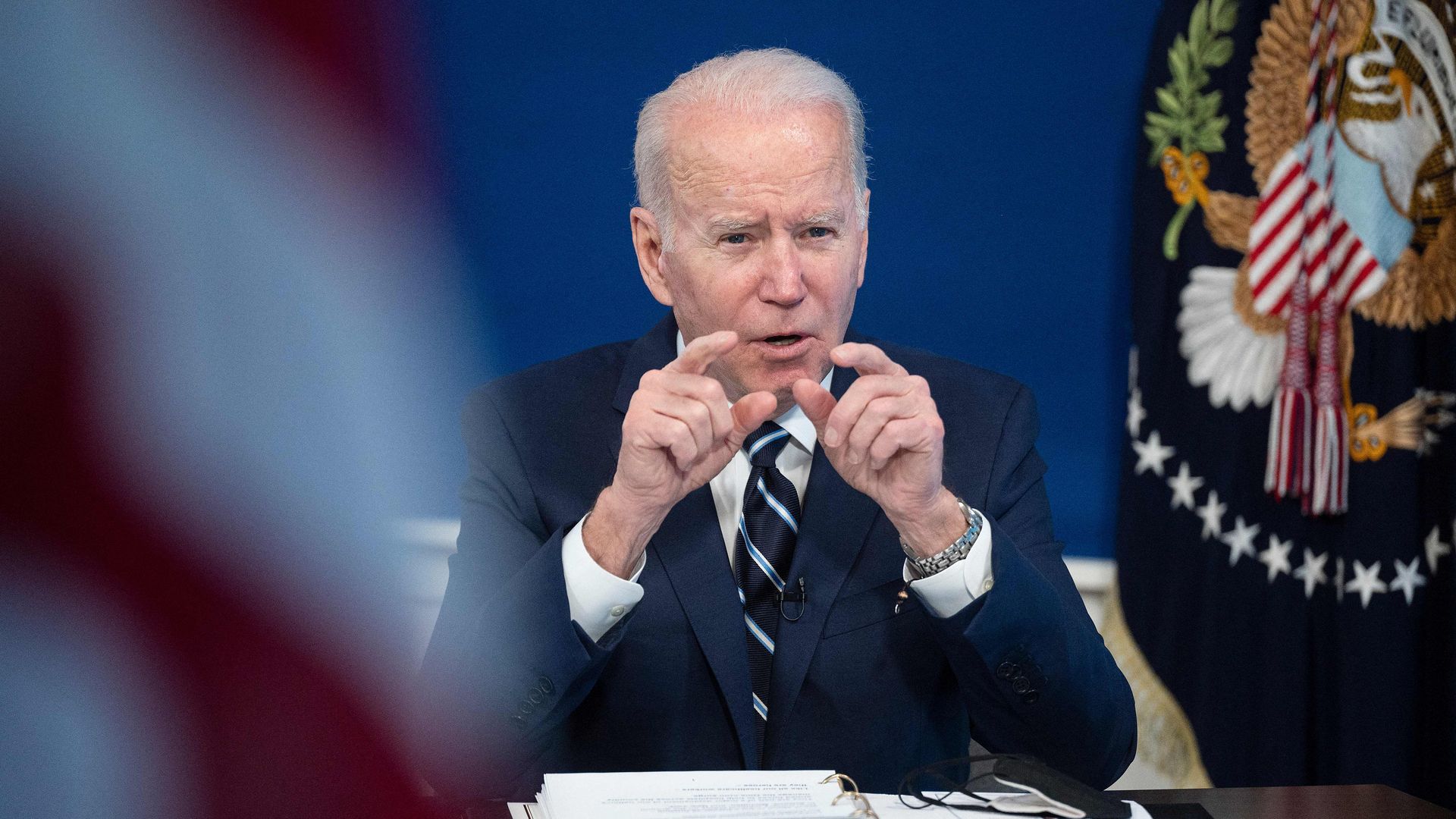 President Biden on Thursday announced a "surge" deployment of military medical personnel to support hospitals currently dealing with a spike of COVID-19 cases largely driven by the Omicron variant.
Driving the news: Omicron's surge in cases has led to a "high number of total hospitalizations," and hospitals are having to treat "more and more patients in the midst of staffing challenges and faced with a highly transmissible virus that does not spare our health care workers," CDC director Rochelle Walensky said on Wednesday.
State of play: Starting next week, 1,000 military personnel will be sent to hospitals in six states — New York, New Jersey, Ohio, Rhode Island, Michigan and New Mexico, per a White House official.
That is in addition to the over 800 military and other emergency personnel who have been deployed to 24 states, tribes and U.S. territories since Thanksgiving, including over 350 military doctors, nurses and medics helping staff hospitals.
Over 14,000 National Guard members have also been activated in 49 states to support clinical care, testing and vaccination efforts.
Biden said he has also "directed FEMA to work with every state, territory and the District of Columbia to make sure they have enough hospital bed capacity."
Biden also announced that he is directing his team to purchase 500 million more rapid tests, on top of the half a billion ordered in December.
Biden also reminded the public to get vaccinated and boosted, as well as to wear "well-fitted" masks indoors, adding that a third of Americans are currently choosing to not wear a mask despite them being "widely available."
Unvaccinated people are 17 times more likely to get hospitalized, Biden said, and as a result, "they're crowding our hospitals, leaving little room for anyone else who might have a heart attack, or an injury in an automobile accident, or any injury at all."
What we're watching: Biden said next week his administration will announce how it will make "high-quality masks" available to the American people.
The administration will also roll out a website next week "where you can order a free test" and have it "shipped to your home."
Editor's note: This article has been updated with new details throughout.
Go deeper