Aid group reports major increase in Afghanistan child malnourishment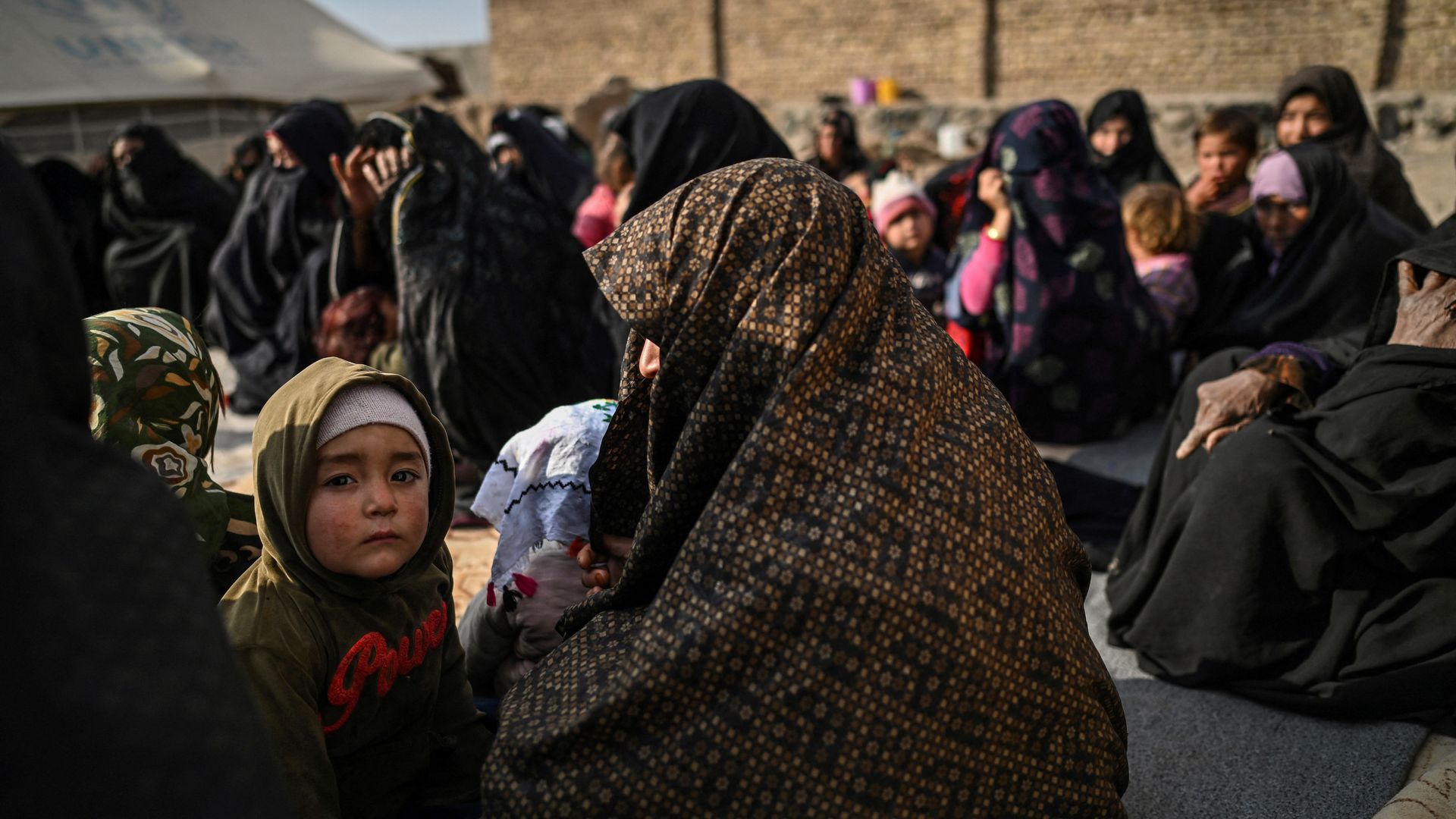 Health care workers in the Afghan cities of Khost and Herat recorded major increases of severe acute malnutrition among children — 30-fold and 2-fold respectively — between November and December of 2021, according to the International Rescue Committee (IRC).
State of play: Most foreign aid to Afghanistan has stopped flowing since the Taliban took power in August, sanctions are further hampering the economy, and the U.S. has frozen around $8 billion in Afghan Central Bank assets. That's led to a major cash shortage that comes with winter setting in and food prices rising, the IRC reports.
The World Food Program reports that 98% of the population does not have enough to eat, and more than half the population is facing extreme levels of hunger.
The UN projects that Afghanistan could face near-universal poverty by mid-2022.
Driving the news: The UN on Tuesday launched its largest-ever funding appeal for a single country, seeking $4.4 billion for humanitarian relief inside Afghanistan and another $623 million to help refugees in neighboring countries.
What they're saying: "The people of Afghanistan are being pushed towards the brink of disaster, and for some already beyond the brink, by a misguided policy mix that is punishing the Afghan people for political differences between the international community and the Afghan government," IRC President David Miliband said in a statement.
"Cutting off all development aid and the freezing of Afghan financial assets are hurting civilians; the grim reality is that disease and child malnutrition are rising as health workers go without pay and hospitals go without medicine, while 9 million Afghans are on the brink of famine conditions against the backdrop of massive economic collapse," added Vicki Aken, the IRC's Afghanistan director.
In announcing the appeal, UN emergency relief coordinator Martin Griffiths said: "This is an absolutely essential stop-gap measure that we are putting in front of the international community today. Without this being funded, there won't be a future, we need this to be done, otherwise there will be outflow, there will be suffering."
Go deeper