Updated Dec 28, 2021 -

World
Two aid workers among dozens killed in Myanmar massacre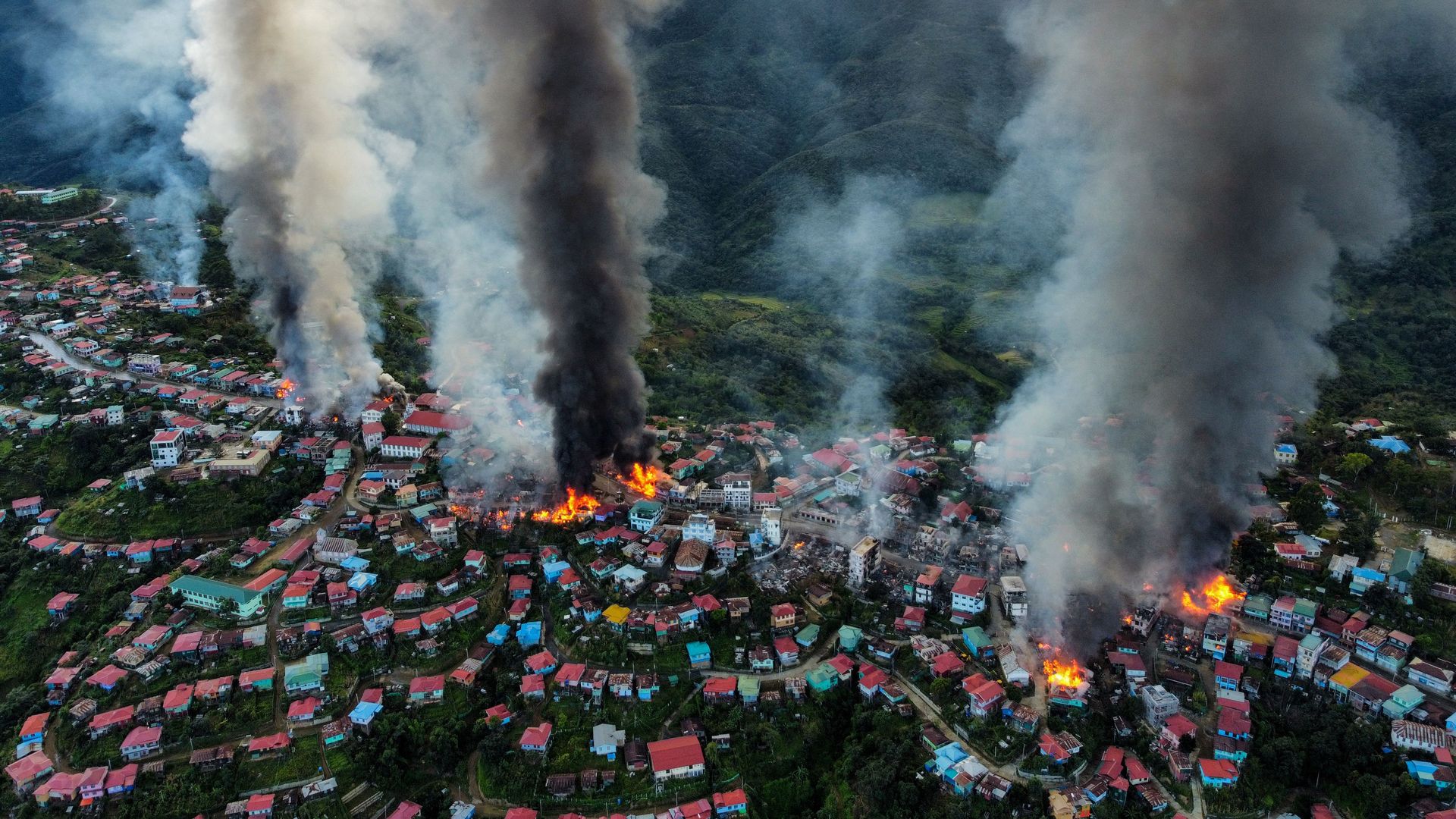 An international aid group Saturday accused Myanmar's military of killing more than 30 people, including women and children, during an attack in Kayah state on Christmas Eve.
Driving the news: Aid group Save the Children confirmed Tuesday that two members of its staff were killed in the attack.
The two staff members, both new fathers, were returning to their office after working on a humanitarian response when they were caught up in the attack, according to the organization.
Save the Children on Tuesday called on the U.N. Security Council to "set out the steps they will take to hold those responsible to account."
The organization on Saturday temporarily suspended operations in strife-torn Kayah state following the incident.
Why it matters: Myanmar's ruling military, which came into power by overthrowing the country's democratically elected government, has amassed widespread criticism for the growing violence in the region.
What they're saying: "We are horrified at the violence carried out against innocent civilians and our staff," Inger Ashing, chief executive of Save the Children, wrote in the statement.
"Investigations into the nature of the incident are continuing but attacks against aid workers cannot be tolerated."
We "remain committed to helping the most vulnerable children in Myanmar, especially during this time of conflict and crisis."
"This is not an isolated event. The people of Myanmar continue to be targeted with increasing violence and these events demand an immediate response," Gwen Hines, chief executive of Save the Children United Kingdom, said in a statement.
Editor's note: This story has been updated with details on the death of two Save the Children employees.
Go deeper