India expands COVID-19 vaccinations to teens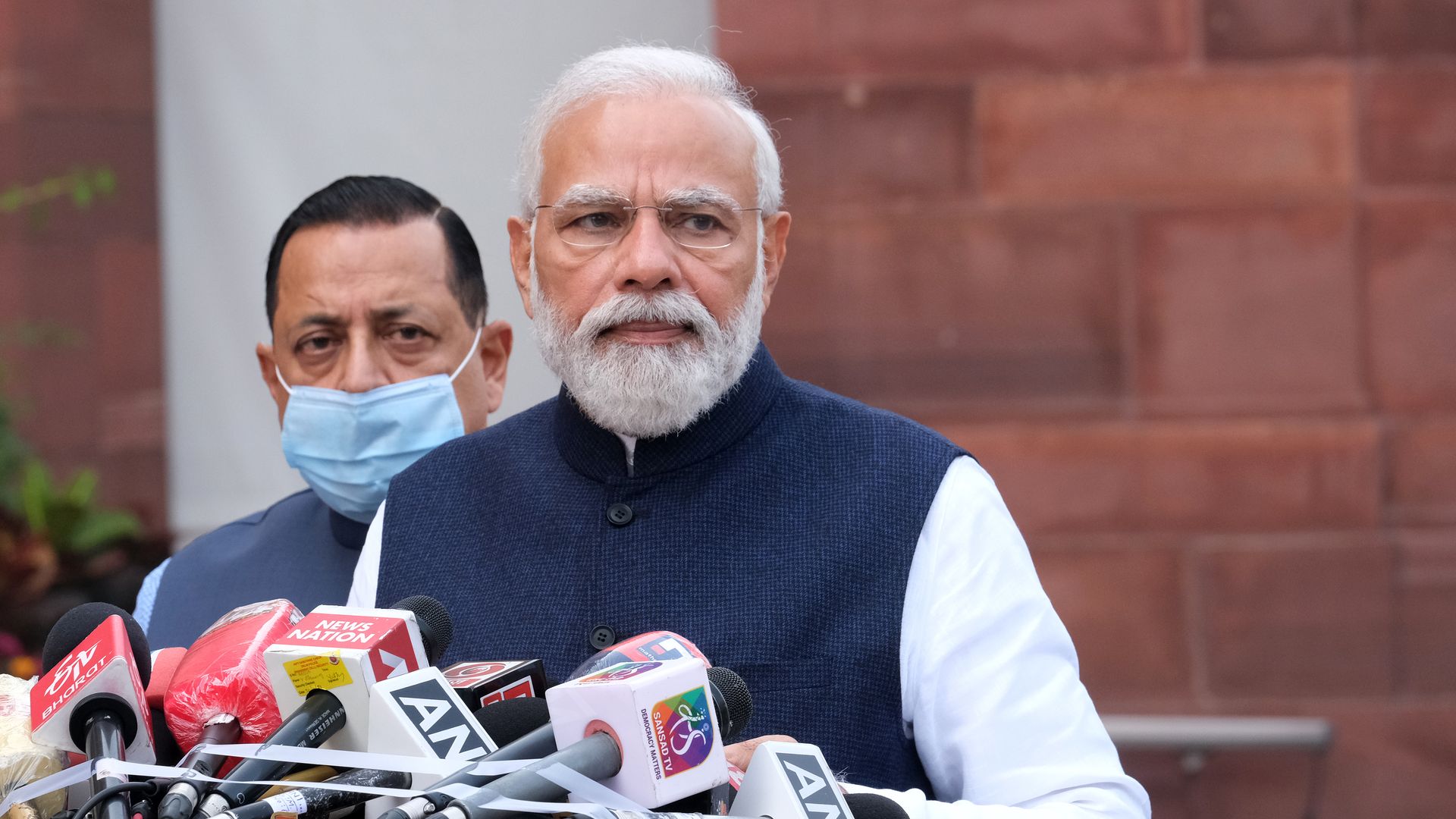 India will begin COVID-19 vaccinations for children aged 15-18 on Jan. 3, Prime Minister Narendra Modi said Saturday.
Why it matters: India has had the second-most COVID-19 infections since the pandemic began, trailing only the U.S., and appears to be in the beginning stages of an Omicron surge.
The country also plans to begin providing booster doses to health care and other frontline workers, as well as high-risk individuals and those over 60 the following week.
Modi said more than 90% of the current eligible population over the age of 18 has received a first dose of the vaccine.
Go deeper