Biden extends student loan payment pause until May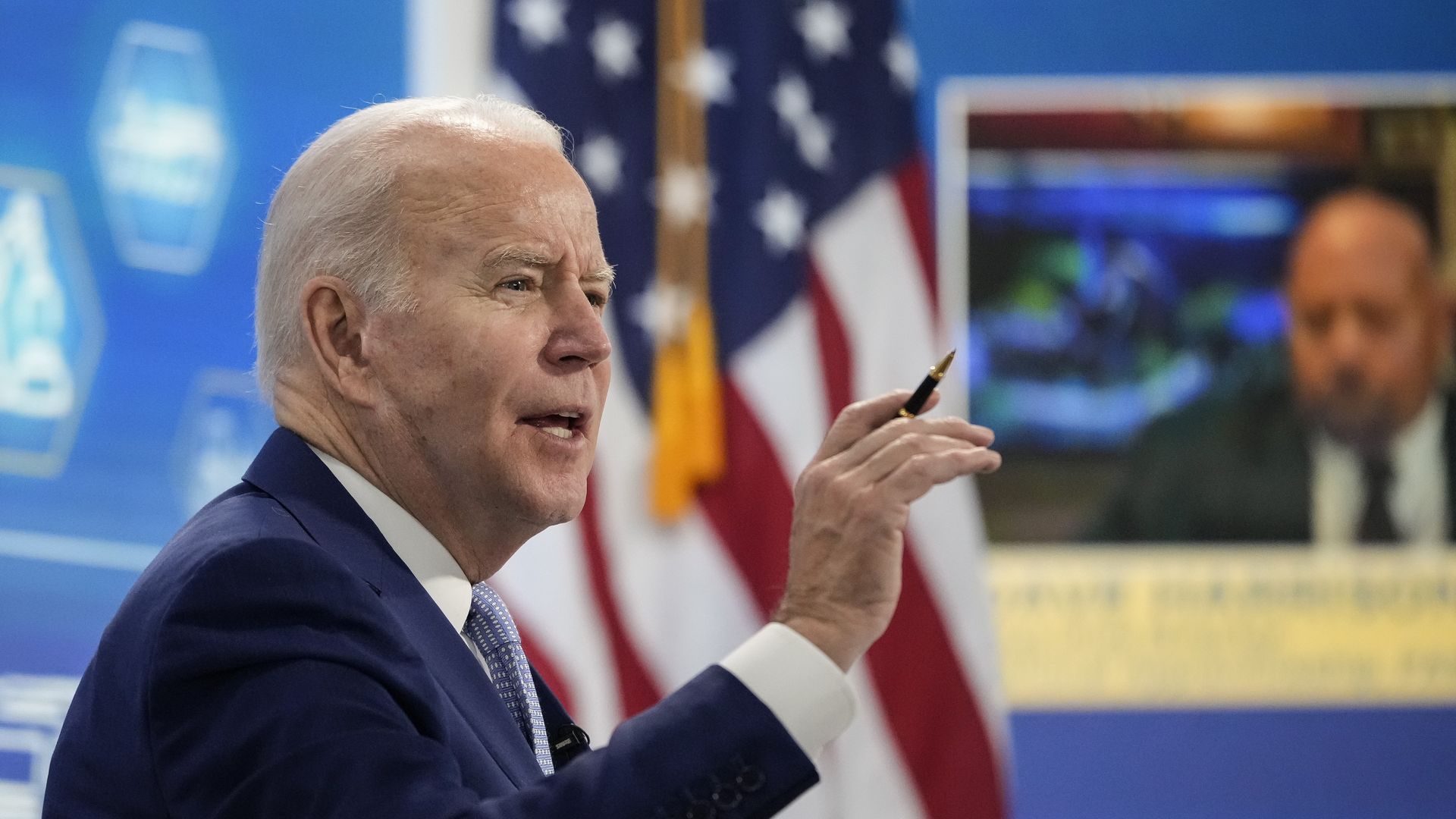 The Biden administration announced Wednesday that it will extend its moratorium on student loan payments until May 1, citing the ongoing pandemic.
Why it matters: The current pause would have expired on Jan. 31, when millions of borrowers were set to resume payments after a nearly two-year hiatus.
The big picture: The move is a reversal of the administration's previous stance. The White House said in August that the extension until Jan. 31 would be the final pause on federal student loan payments.
A surge in COVID-19 cases driven by the new Omicron variant put pressure on the administration to extend the moratorium, which has included a 0% interest rate and pause on collections of defaulted loans.
"[T]oday my Administration is extending the pause on federal student loan repayments for an additional 90 days — through May 1, 2022 — as we manage the ongoing pandemic and further strengthen our economic recovery," Biden said in a statement.
What they're saying: Senate Majority Leader Chuck Schumer, Sen. Elizabeth Warren (D-Mass.) and Rep. Ayanna Pressley (D-Mass.) released a joint statement applauding the decision but maintained that the administration should go further.
"Extending the pause will help millions of Americans make ends meet, especially as we overcome the Omicron variant. We continue to call on President Biden to take executive action to cancel $50,000 in student debt, which will help close the racial wealth gap for borrowers and accelerate our economic recovery," they said.
Go deeper