Biogen cuts price of Aduhelm in half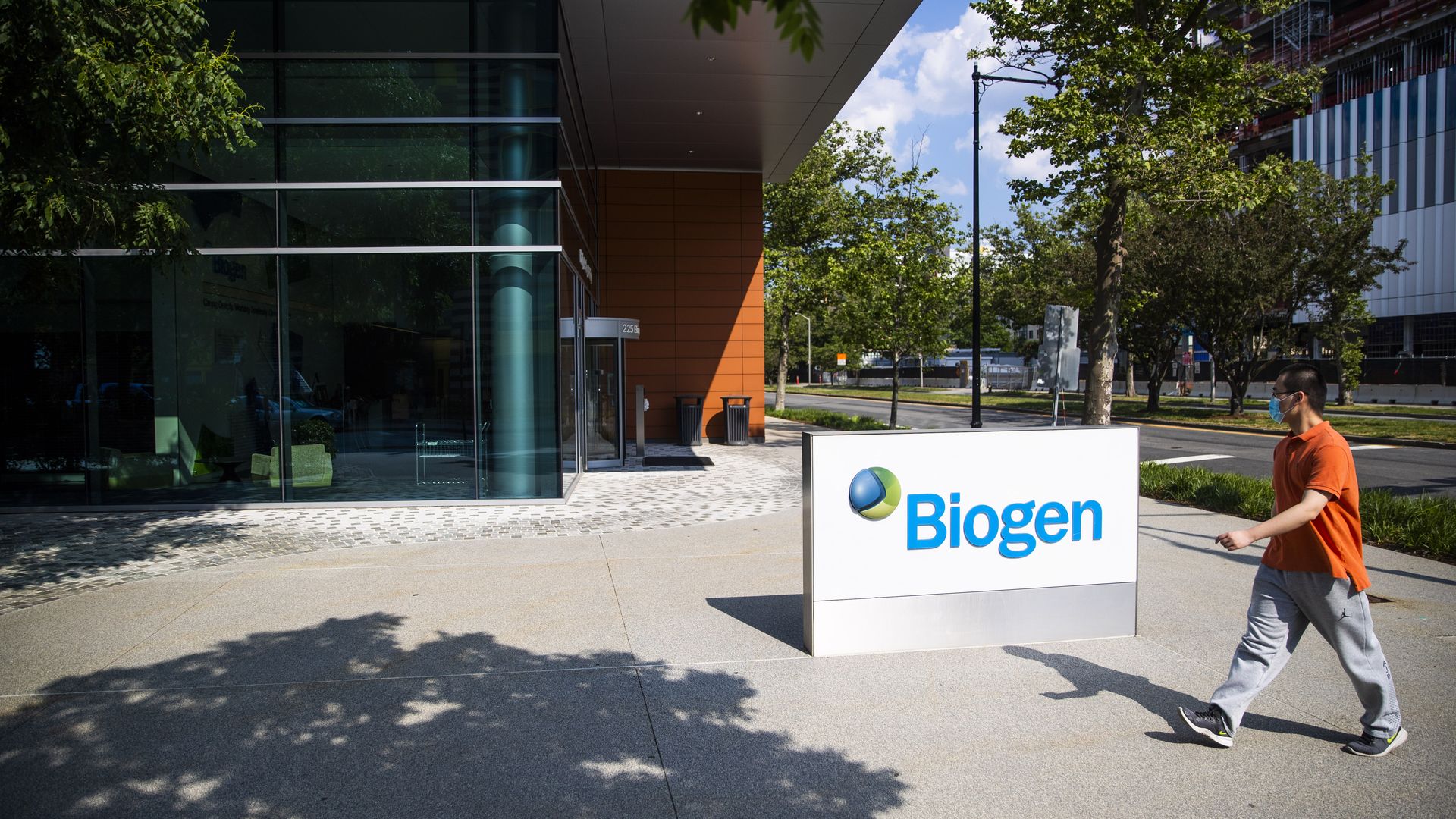 Biogen is lowering the list price of its controversial Alzheimer's treatment, Aduhelm, from an average of $56,000 per year to $28,200.
Why it matters: The decision is a quick reversal from October, when CEO Michel Vounatsos said Biogen had no plans to lower Aduhelm's price because "price doesn't come up as the first worry."
The big picture: Aduhelm's rollout has tanked.
Few people are taking the drug, as Medicare weighs whether the drug is worth covering — with a preliminary decision coming next month.
The price reduction is an attempt to "facilitate patient access to these innovative Alzheimer's treatments" ahead of the federal government's decision, Vounatsos said in a news release.
The slow Aduhelm uptake also is forcing Biogen to cut $500 million in costs, which likely will include around 1,000 jobs, STAT previously reported.
Go deeper