Federal appeals court reinstates Biden's vaccine mandate for large companies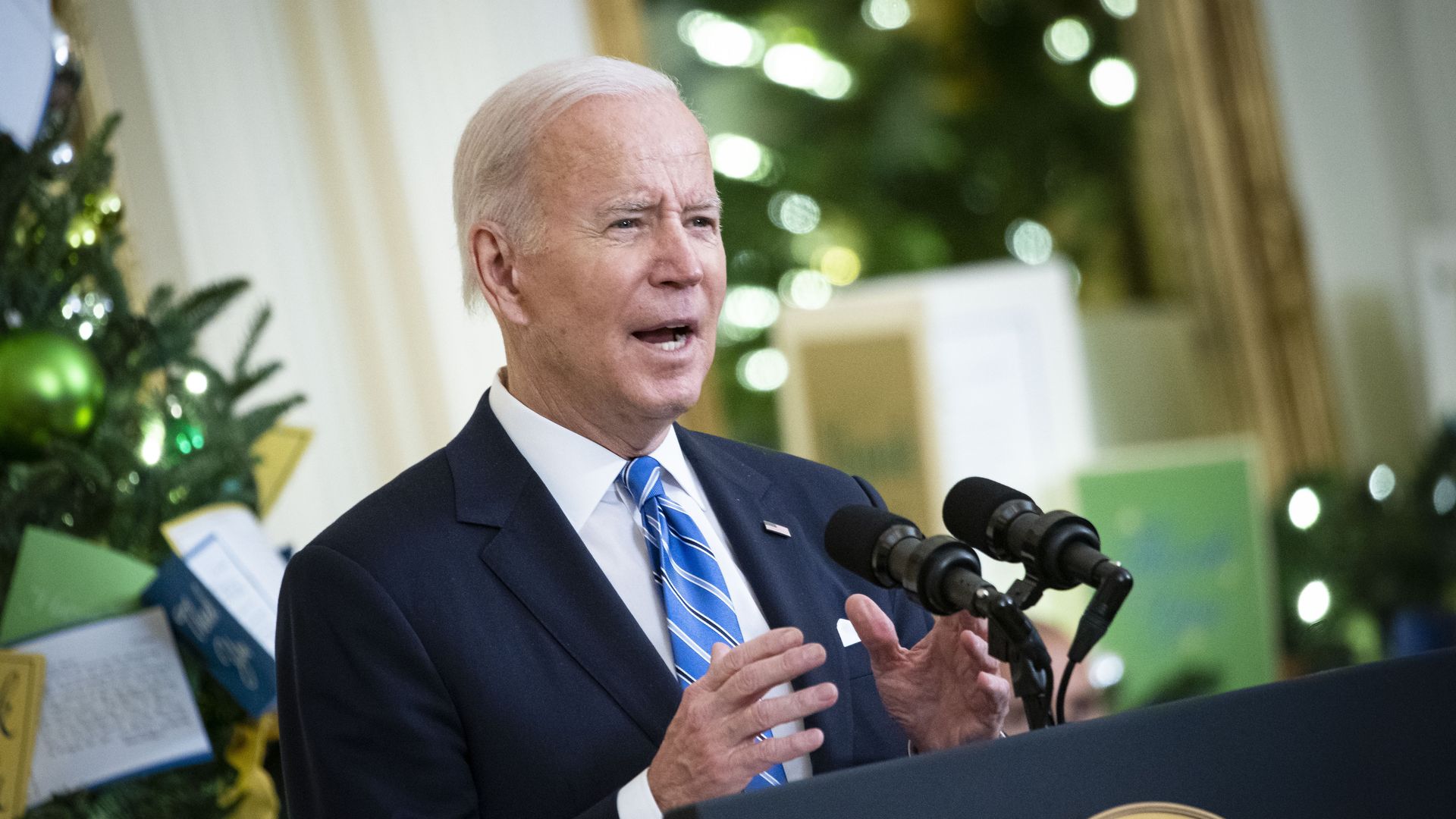 A federal appeals court on Friday reinstated the Biden administration's vaccine mandate for businesses with at least 100 workers.
Why it matters: The administration paused enforcement of the mandate, which requires companies to ensure their workers are fully vaccinated or tested weekly by Jan. 4, 2022, after a separate federal circuit court last month deemed it "staggeringly overbroad."
Republican attorneys general, private companies and some industry groups sued to challenge the requirement and the Justice Department asked that the cases be consolidated.
What they're saying: A three-judge panel on 6th U.S. Circuit Court of Appeals in Cincinnati ruled Friday that the Occupational Safety and Health Administration (OSHA), which issued the mandate, "demonstrated the pervasive danger that COVID-19 poses to workers—unvaccinated workers in particular—in their workplaces."
The divided court also dismissed the argument that OSHA exceeded its authority, writing that "OSHA has regulated workplace health and safety, including diseases, for decades."
The mandate is "an important step in curtailing the transmission of a deadly virus that has killed over 800,000 people in the United States, brought our healthcare system to its knees, forced businesses to shut down for months on end, and cost hundreds of thousands of workers their jobs."
"The harm to the Government and the public interest outweighs any irreparable injury to the individual Petitioners who may be subject to a vaccination policy," wrote Judge Jane Stranch, a Barack Obama appointee.
Judge Julia Gibbons, appointed by George W. Bush, joined the opinion and issued a separate concurrence. Judge Joan Larsen, appointed by Donald Trump, dissented.
The big picture: A three-judge panel on the 5th U.S. Circuit Court of Appeals on Nov. 13 held that the administration has not proved "COVID-19 poses the kind of emergency that allows OSHA to take the extreme measure."
The court initially paused the rule's implementation over the weekend. Plaintiffs who brought the case include Texas, Louisiana, Mississippi and South Carolina.
Judge Kurt D. Engelhardt, a Trump appointee, authored the majority opinion and was joined by Judge Edith Jones, a Ronald Reagan appointee. Judge Stuart Kyle Duncan, another Trump appointee, concurred.
The mandate covers roughly 80 million workers in the U.S.
Employers that do not comply will face federal fines starting at nearly $14,000 per violation.
What's next: The issue is expected to make its way to the Supreme Court.
Editor's note: This story is developing and has been updated throughout.
Go deeper