Biden warns of "winter of severe illness" for unvaccinated Americans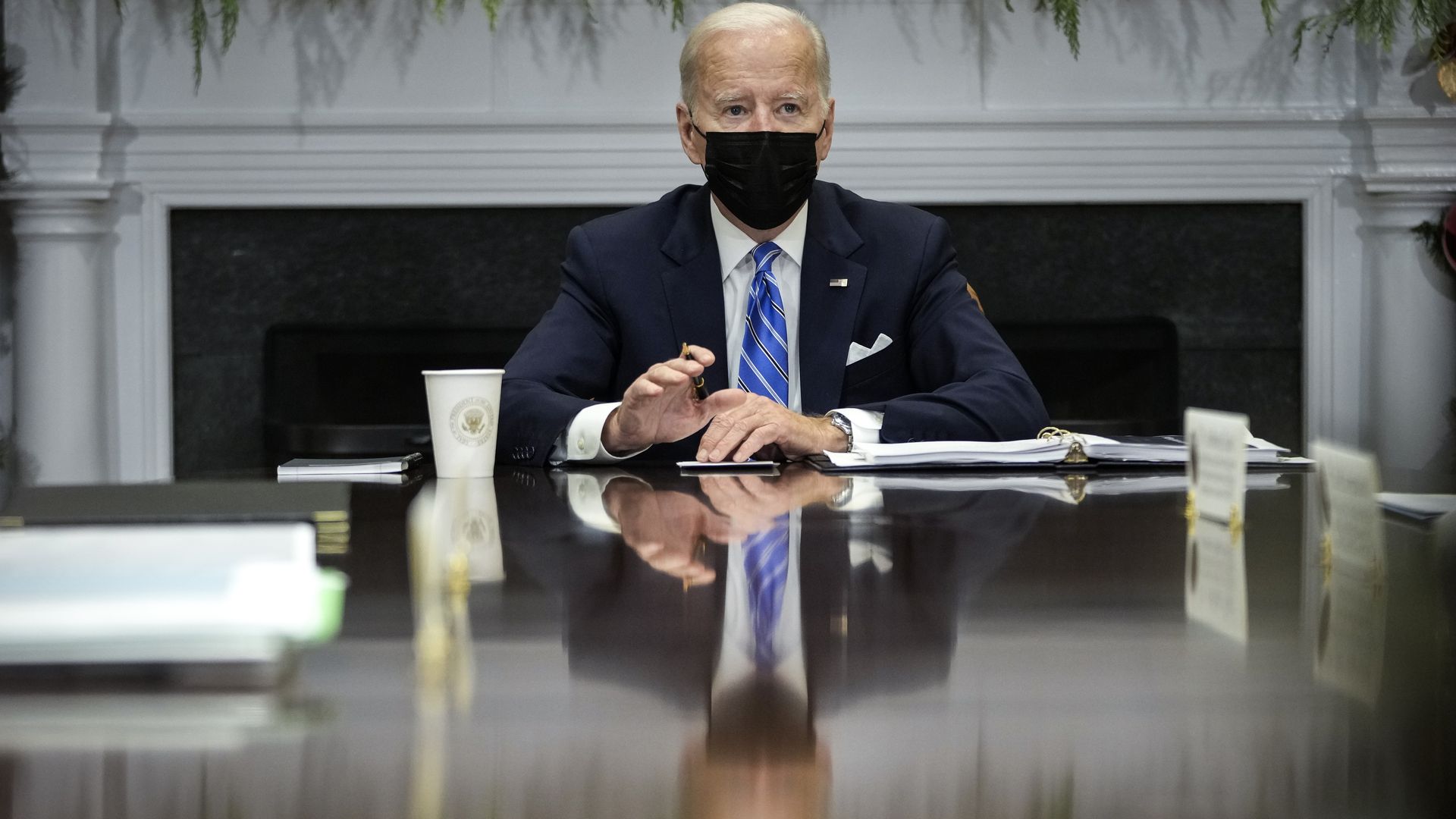 President Biden warned unvaccinated Americans on Thursday that the Omicron COVID-19 variant will start to spread more rapidly in the U.S. if they do not receive their shots soon.
Driving the news: Research shows that Omicron is spreading extremely quickly, even among vaccinated people, though experts expect COVID-19 vaccines to protect against severe disease. Researchers estimate that it takes two to three days for the number of Omicron cases to double, per Axios' Caitlin Owens.
What he's saying: "I want to send a direct message to the American people: Due to the steps we've taken, Omicron has not yet spread as fast as it would have otherwise done," Biden said.
"But it's here now, and it's spreading and it's going to increase," Biden said. "For unvaccinated, we are looking at a winter of severe illness and death — if you're unvaccinated — for themselves, their families, and the hospitals they'll soon overwhelm.
"But there's good news: If you're vaccinated and you had your booster shot, you're protected from severe illness and death," Biden added.
Go deeper