U.S. records most hurricane-force wind reports in single day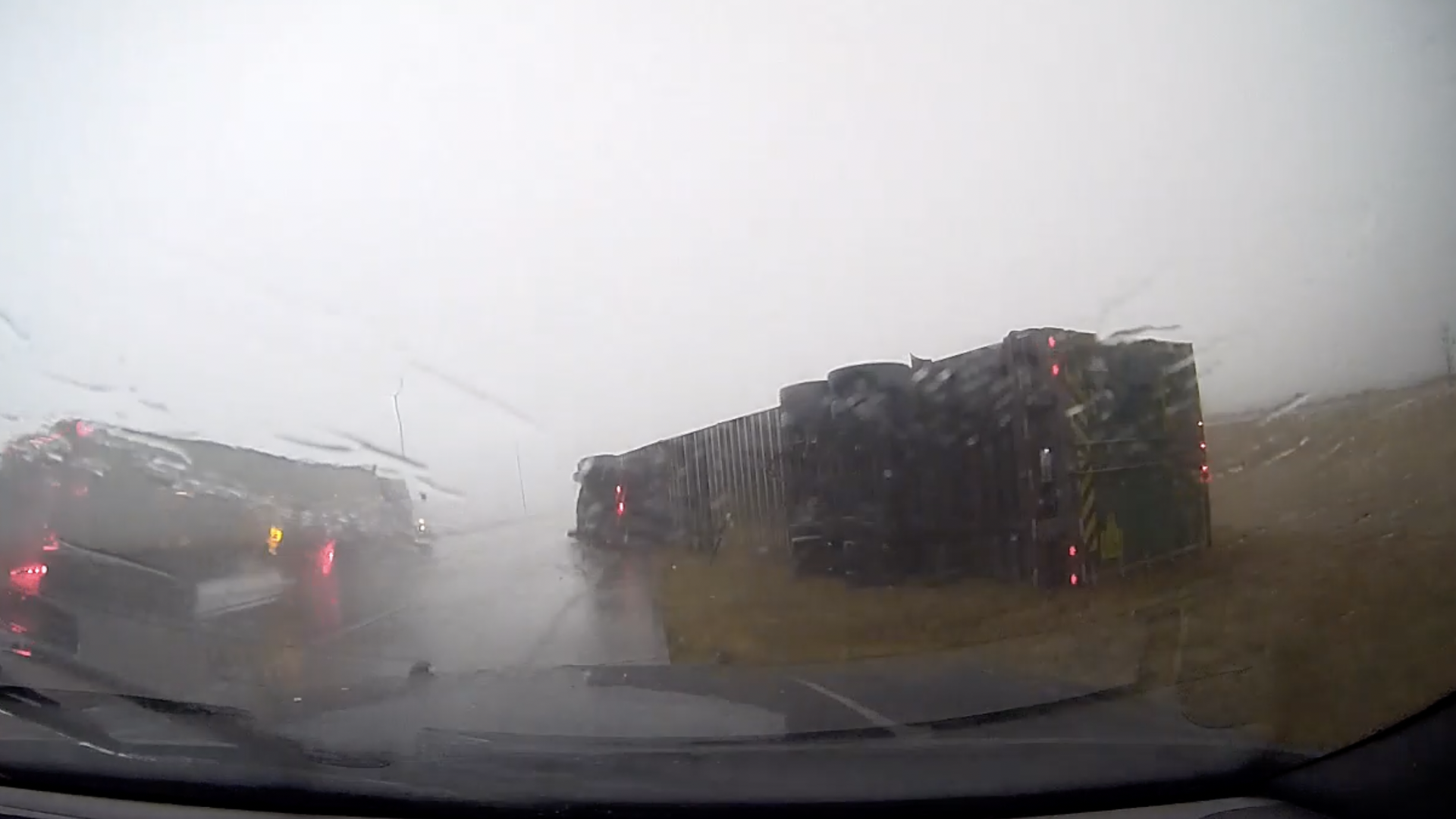 A massive, multi-hazard storm unprecedented for mid-December in the Plains and Upper Midwest affected nearly 100 million people from New Mexico to Wisconsin on Wednesday into Wednesday night.
Why it matters: The latest storm is yet another demonstration that the dial on the extreme weather meter has gone all the way to 11 during 2021. Many of the events this year, including this one, bear the hallmarks of climate change.
By the numbers...
72°F: Temperature reached in Boscobel, Wisconsin, breaking the state's December high-temperature record by 2°F.
78°F: Temperature reached in Oskaloosa, Iowa, breaking the state's monthly record by 4°F.
~660 miles: Distance the severe thunderstorms traveled.
40°F: How far above average the temperatures were on Wednesday in parts of Iowa, Nebraska and Kansas.
18: Number of states where record highs were recorded.
As was the case with the deadly tornado outbreak last weekend, the record heat and high humidity, flowing north from an unusually warm Gulf of Mexico, helped fuel the severe storms.
1st: Wednesday's rank in the number of tornado warnings ever issued in South Dakota, Iowa, Nebraska and Minnesota during the month of December, according to NOAA tornado researcher Harold Brooks.
1: Number of tornadoes confirmed to have touched down in Minnesota, the first-ever December tornado in the state.
8: Number of states with wind gusts to 90 mph or greater.
107 mph: Wind gust recorded in Lamar, Colorado.
100 mph: Wind gust at the U.S. Air Force Academy Airport in Colorado.
93 mph: Peak wind gust in Lincoln, Nebraska, as storms rolled through.
520,000: Number of customers without power this morning in 8 states.
The bottom line: This storm would have been exceptional had it occurred in the spring or summer, which are the typical times for severe storms known as derechos to roar across the Plains and Midwest.
That this event occurred during mid-December, during the same week as the worst December tornado outbreak in U.S. history, is an historical anomaly.
Go deeper