Fed sees interest rate hikes in 2022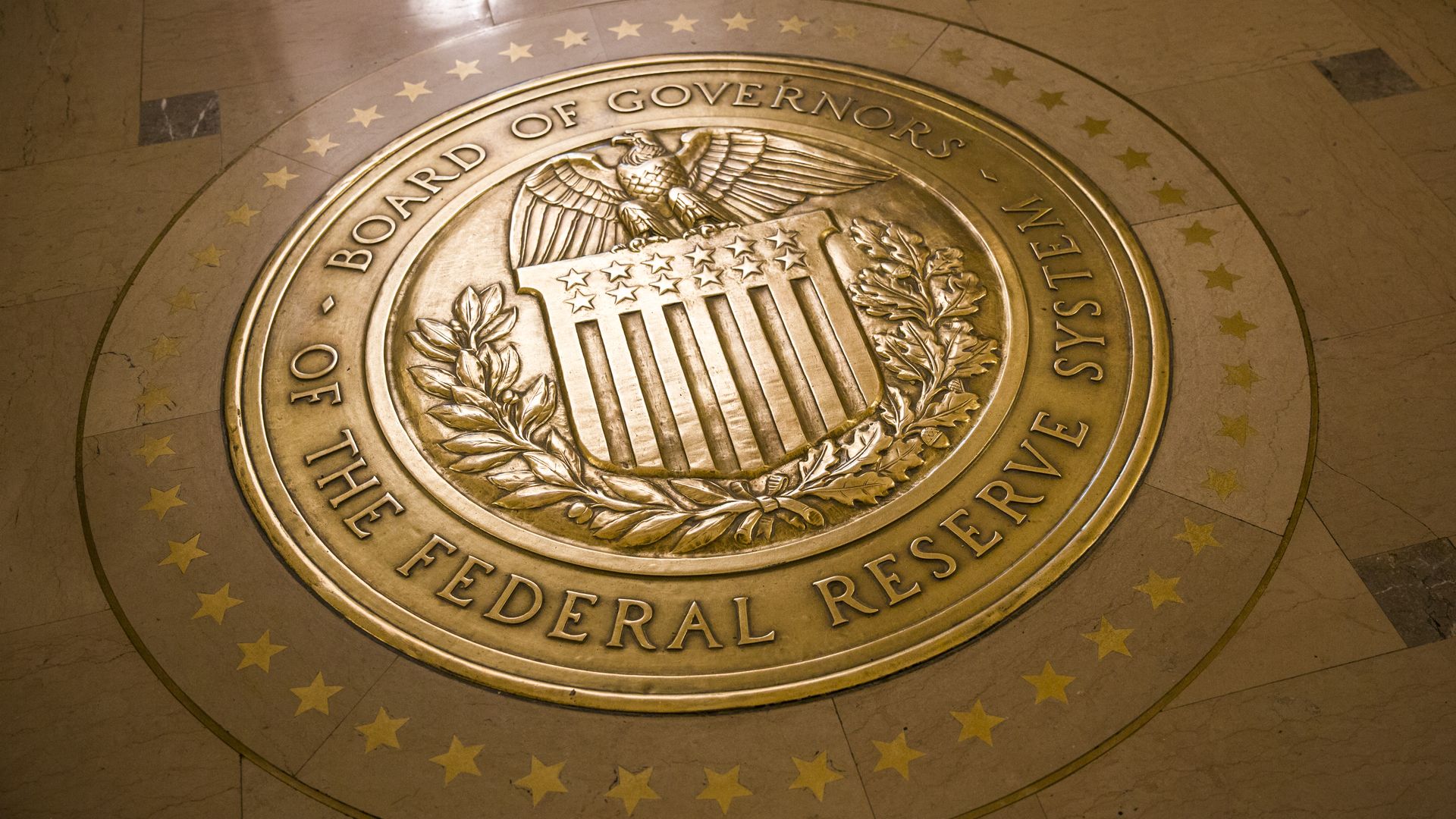 The Federal Reserve announced Wednesday a plan to shorten the amount of time it's going to take to bring its emergency bond market purchases to an end — the so-called "taper."
The big picture: These purchases helped stabilize the Treasury bond market at the beginning of the COVID-19 pandemic, shoring up investor confidence and ultimately allowing stocks to begin their sharp rise.
And momentum has arrived for interest rate hikes in 2022: All of the Fed's 18 committee officials expect liftoff next year, compared to nine who expected that in September and seven in June.
Why it matters: As inflation heats up more than the Fed expected, the central bank has re-evaluated its economic projections — and the policy moves that stem from them.
The Fed doesn't want to begin raising rates until it concludes the taper — so a faster taper gives it the freedom to start hiking earlier in 2022.
What he's saying: "We are phasing out our purchases more rapidly because with elevated inflation pressures in a rapidly strengthening labor market, the economy no longer needs increasing amounts of policy support," Fed Chair Jerome Powell said at today's press conference.
State of play: The Fed will double the rate at which it reduces its bond buying, putting it on pace to conclude the taper by March.
Powell said that he doesn't foresee the need for an extended waiting period between the end of the taper and the start of rate liftoff.
By the numbers: Quarterly economic projections released Wednesday by the Fed show expectations for inflation (as measured by core PCE) at 4.4% at the end of this year, compared to 3.7% expected in September. The most recent actual core PCE reading was 4.1%.
Looking ahead, the median expectation held by Fed members is for core PCE growth cool to 2.6% in 2022.
Meanwhile: Fed members expect the unemployment rate to reach 3.5% next year (it's currently 4.2%).
What they're saying: "The Fed is signaling that it is taking inflation seriously and, so far, the market believes that the Fed will successfully fight inflation," Chris Zaccarelli, Chief Investment Officer for Independent Advisor Alliance, wrote in a research note.
Stocks were in the green after the meeting, with the S&P 500 up about 1.5% since the open.
This story has been updated throughout, with comments from today's press conference.
Go deeper