D.C. attorney general suing Proud Boys, Oath Keepers over Jan. 6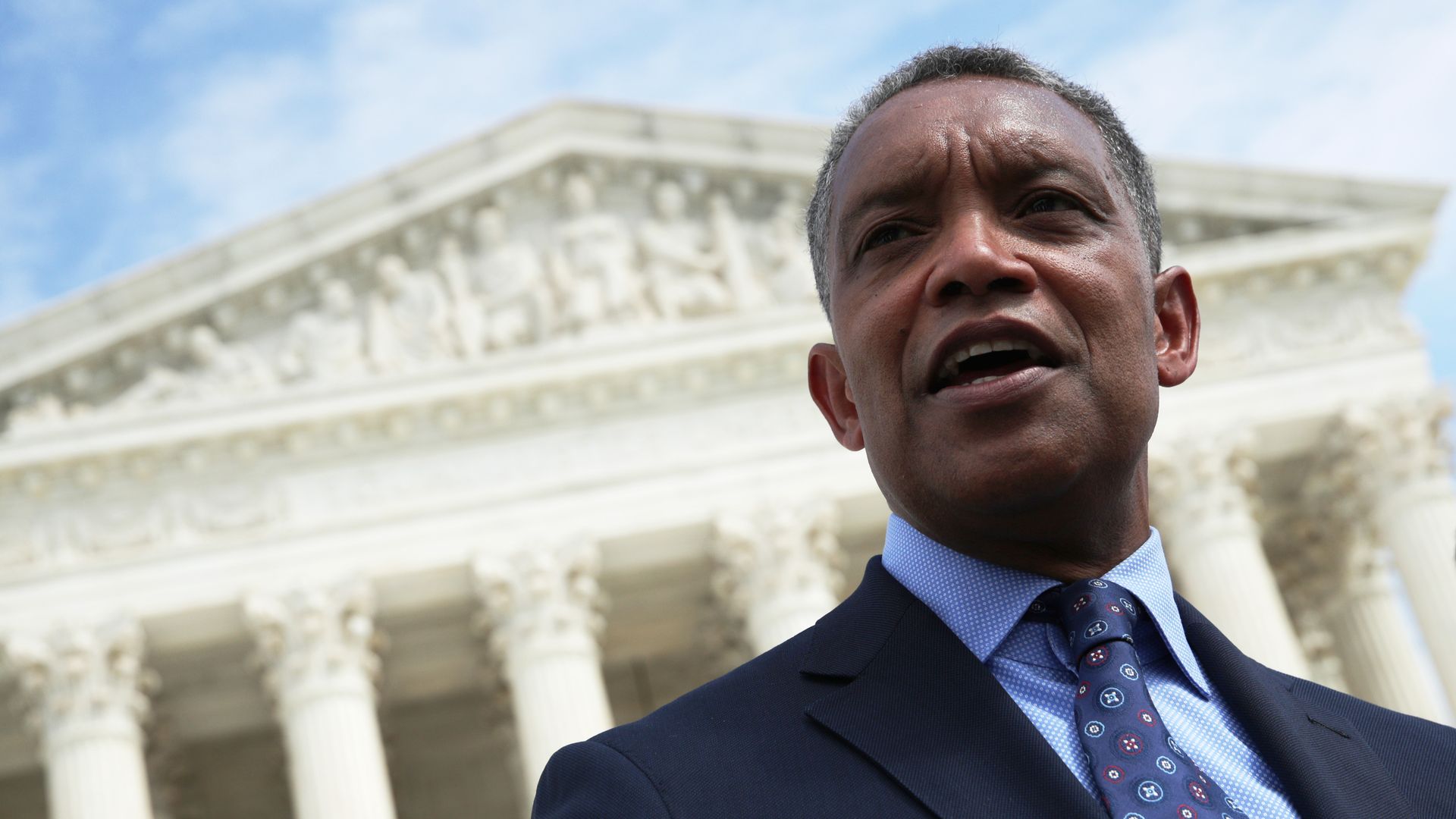 D.C. Attorney General Karl Racine (D) announced Tuesday that he has filed a lawsuit against the Proud Boys and the Oath Keepers over the Jan. 6 Capitol insurrection.
Why it matters: Racine said the lawsuit is the first to be filed "by a state or municipal government to hold accountable the Proud Boys, the Oath Keepers and more than 30 of their leaders and members for conspiring to terrorize the District of Columbia and for unlawfully interfering with our country's peaceful transition of power."
State of play: Racine is seeking to use a law known as the Ku Klux Klan Act of 1871 — which he says was enacted after the Civil War to "protect our country against violent conspiracies" — against the groups, which he believes are responsible for the Capitol riot.
"We're using the Ku Klux Klan Act and other laws to absolutely bring as much financial pain … as possible," Racine said.
What he's saying: "Jan. 6 was, to say the least, a brazen, violent and deadly attack that traumatized this city, this community and our country," Racine said.
"We specifically allege that these vigilantes, insurrectionists and masters of a lawless mob conspired against the District of Columbia, its law enforcement officers and residents by planning, promoting and participating in the violent attack on the U.S. Capitol," he added.
"When ... these groups are celebrated, told to 'stand back and stand by' ... that means they are empowered. And so this is about disempowering hate that would take your freedom away."
Details: "Following the 2020 Presidential Election, two organizations — the Proud Boys and the Oath Keepers — through and with their leadership and certain members and affiliates, conspired to commit acts of violence and attack the United States Congress on Jan. 6, 2021 ... with the express purpose of preventing members of Congress and then Vice President Michael Pence from discharging their official constitutional duties and declaring Joseph Biden the winner of the 2020 Presidential Election," the lawsuit says.
The groups "worked together to plot, publicize, recruit for and finance their planned attack," the lawsuit adds.
Editor's note: This story has been corrected to reflect that the Ku Klux Klan Act was passed after the Civil War, not during.
Read the full lawsuit:
Go deeper