SCOTUS declines to block New York's COVID vaccine mandate for health care workers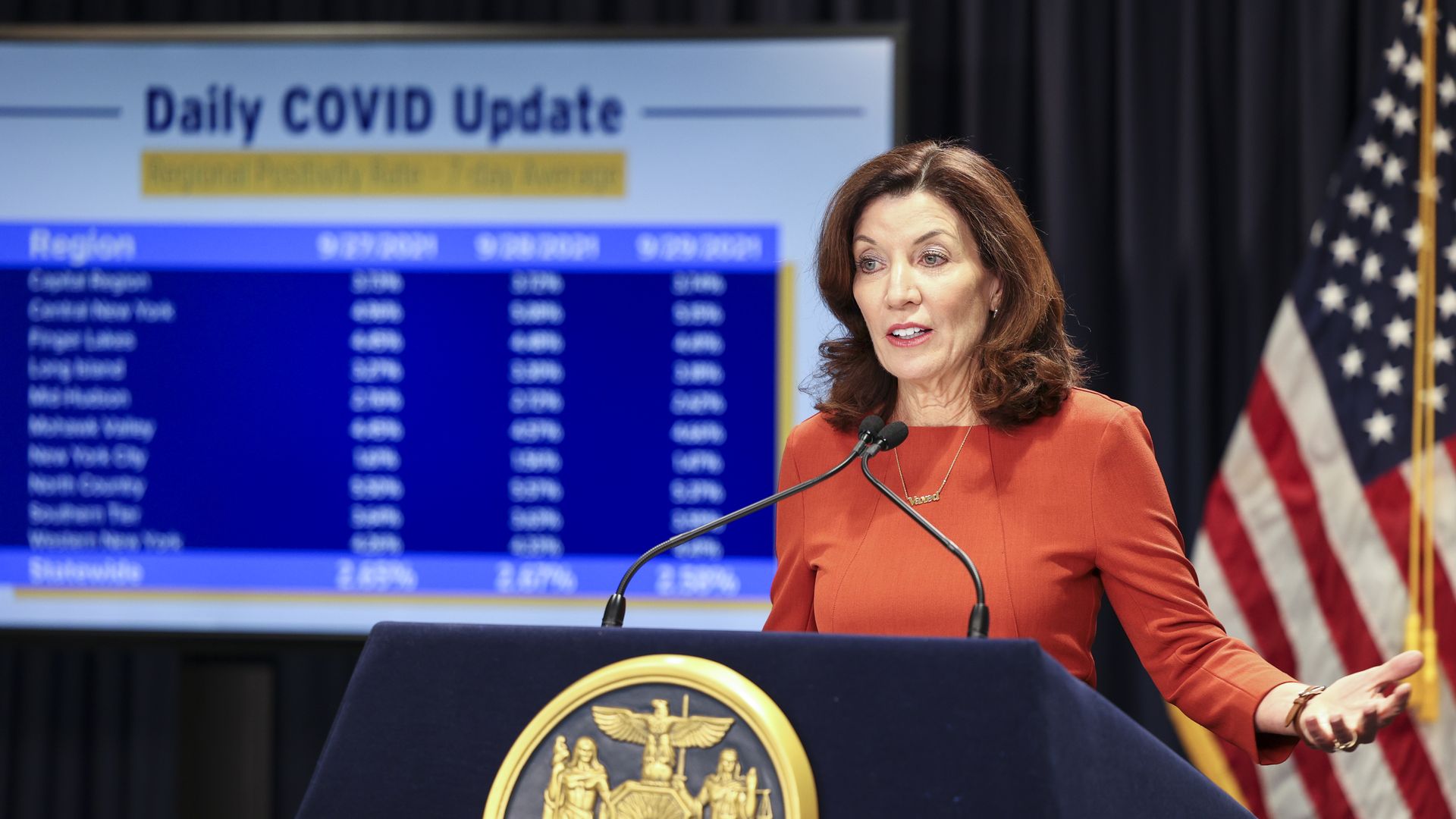 The Supreme Court on Monday declined to block New York's coronavirus vaccine mandate for health care workers, which does not allow for religious exemptions.
Why it matters: A group of health care workers had sued the state arguing the mandate violated their religious freedoms.
Then-Gov. Andrew Cuomo's initial requirement for health care workers included religious exemptions, but Gov. Kathy Hochul did away with the exemptions in an updated mandate after she took office.
Though a federal judge ruled that New York must allow religious exemptions, the Court of Appeals for the Second Circuit upheld the mandate, which went into effect at the end of September.
Justices Samuel Alito and Clarence Thomas joined Justice Neil Gorsuch in dissenting.
Go deeper