CDC: 60% of U.S. is fully vaccinated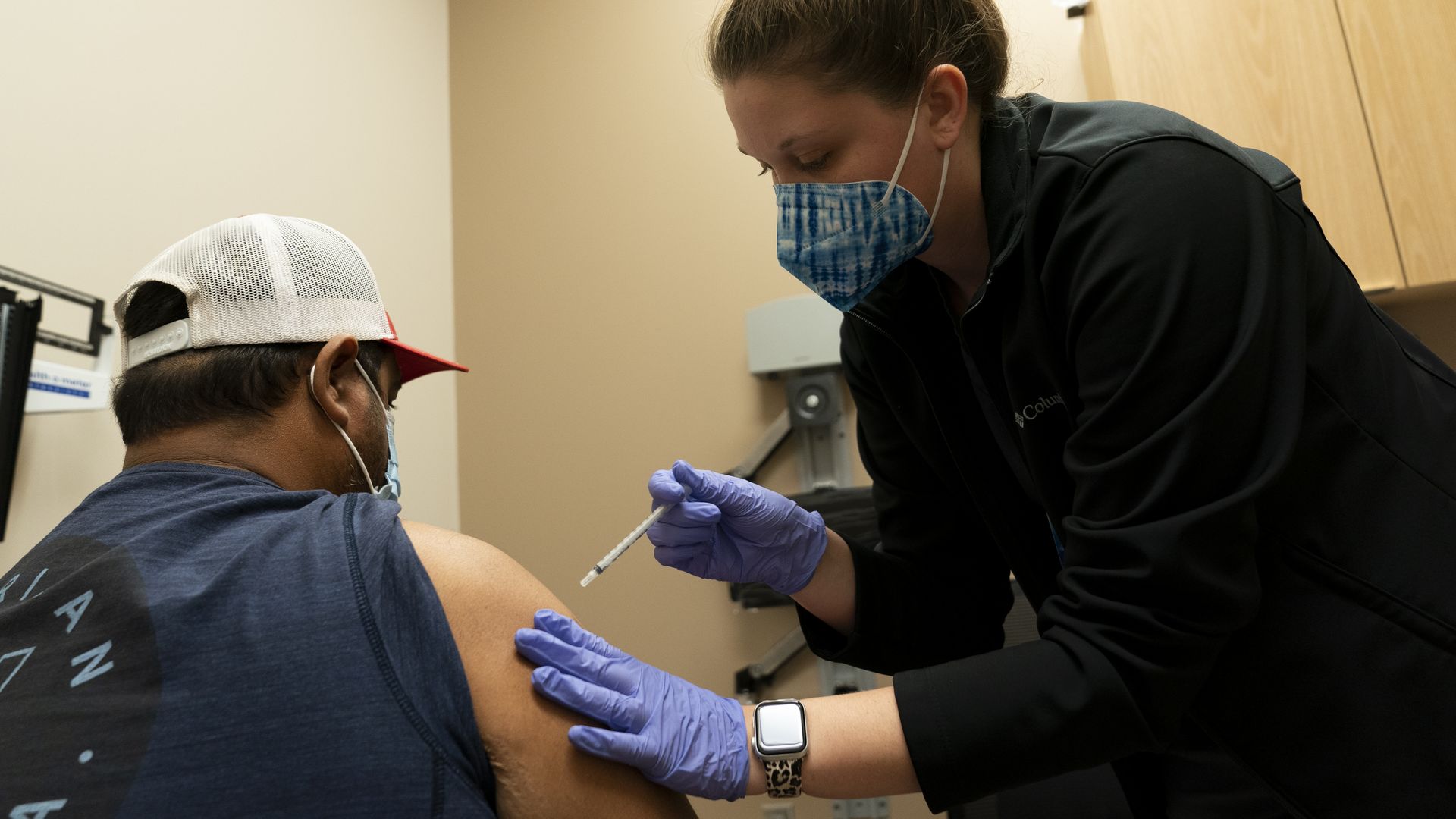 Sixty percent of the U.S. population is fully vaccinated against COVID-19, according to the Centers for Disease Control and Prevention.
Why it matters: This comes as the Omicron variant continues to spread across the U.S. It has been detected in 19 states, and the number is expected to increase, CDC director Rochelle Walensky said during Tuesday's White House COVID-19 briefing.
Yes, but: Walensky noted that the Delta variant is still the dominant strain in the U.S.
By the numbers: Approximately 71% of the U.S. population has received at least one vaccine dose, and around 23% have had a booster shot.
Some 64% of those over 5 years old are fully vaccinated. That number is around 72% for all adults.
What they're saying: "While we are still working to understand the severity of Omicron, as well as how it responds to therapeutics and vaccines, we anticipate that all of the same measures will at least in part provide some protection against Omicron," Walensky said.
"So if you are not vaccinated, this means getting vaccinated. If you are eligible to be boosted, and you are not yet boosted, this also means getting boosted, along with wearing a mask in indoor public settings, frequently washing your hands, improving ventilation, physical distancing and increased testing to slow transmission of this virus."
— CDC director Rochelle Walensky
Go deeper