63% of the world now uses the internet: UN report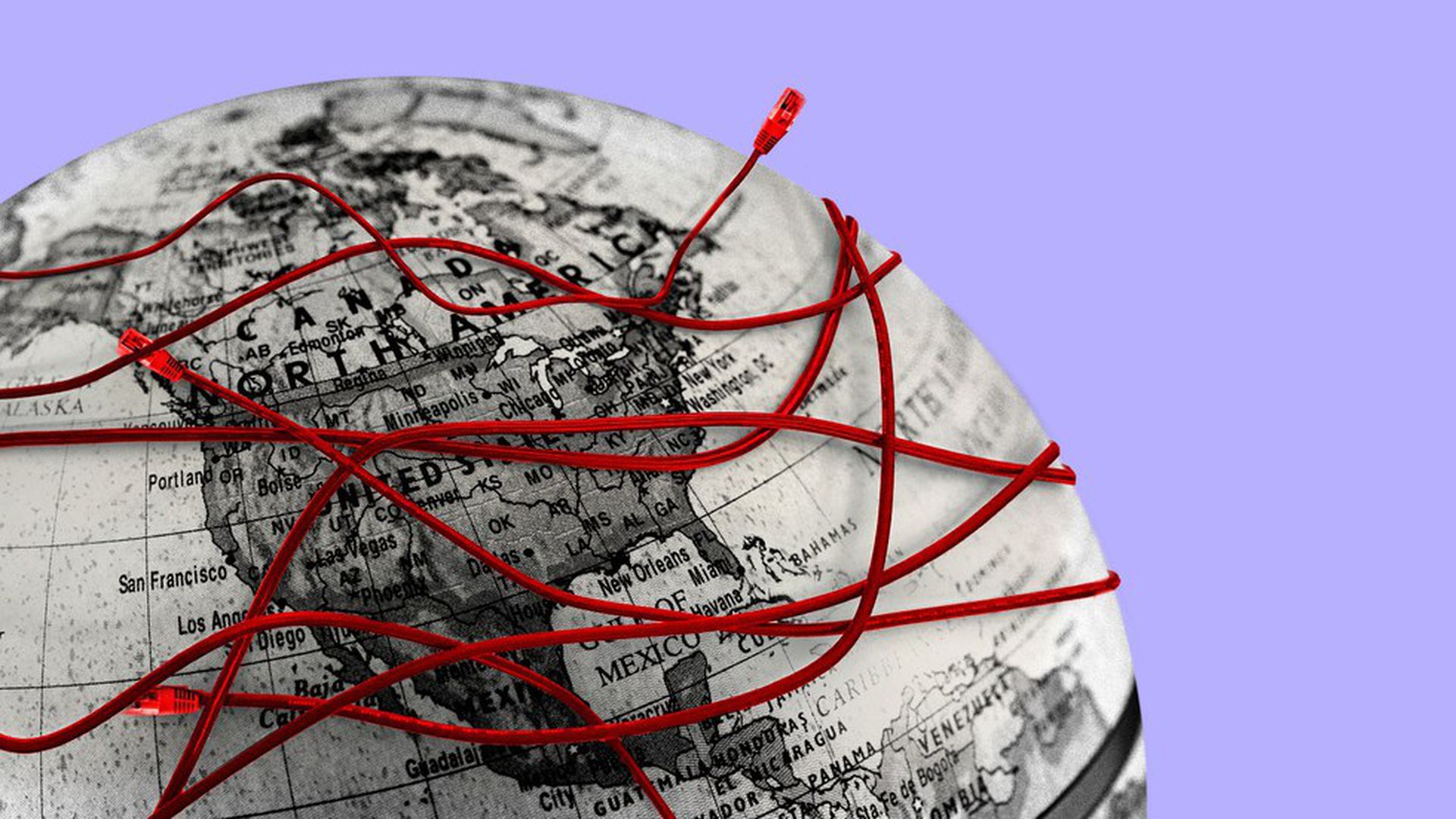 The percentage of the global population using the internet surged from 54% to 63% between 2019 and 2021, with hundreds of millions of people logging on for the first time during the pandemic, according to the UN's International Telecommunication Union.
Breaking it down: Perhaps unsurprisingly, there's a big divide globally between residents of urban (76%) and rural (39%) areas. 15- to 24-year-olds (71%) are also more likely to use the internet than older people (57%).
Africa (33%) is far behind. Internet usage is at least 60% in every other region.
Mobile broadband is the main source of internet access in the developing world, and 4G networks now reach 88% of the world's population. Still, 390 million people aren't covered even by 2G.
Mobile phones are becoming ubiquitous in much of the world, with 90+% of the populations in countries including Egypt, Mongolia, Peru and Thailand owning a cellphone — though less than 50% do in Kenya, Pakistan and Zambia.
Go deeper