MLB players troll league by removing Twitter profile photos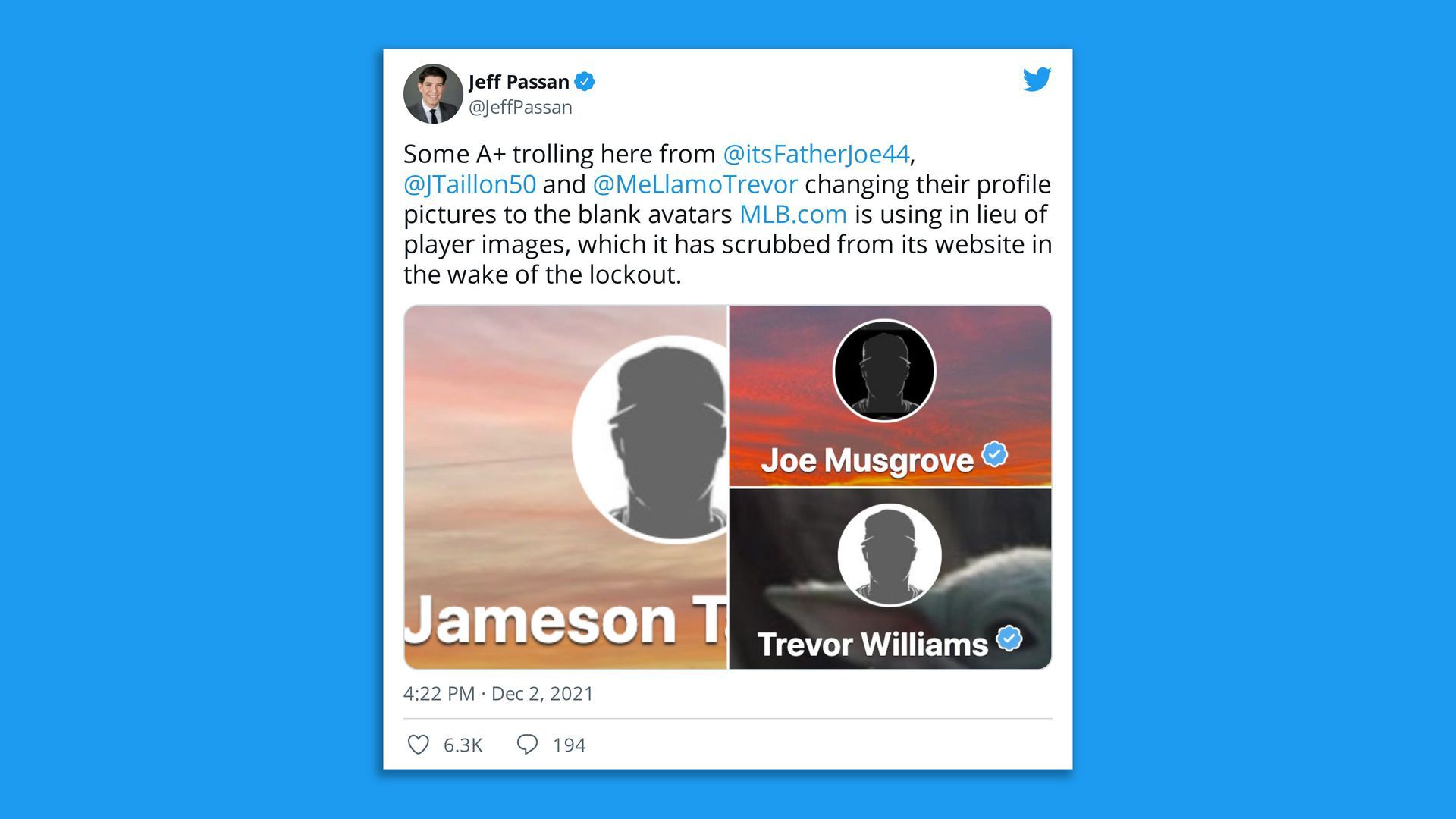 When MLB locked out the players, free agency wasn't the only thing that ground to a halt.
What's happening: Without a CBA, the league can't legally use players' likenesses in any official capacity, meaning MLB.com has been scrubbed of all stories and images of active players.
Roster pages now feature faceless players, and the homepage is filled with arbitrary links.
Players are having fun with it, changing their Twitter profiles to the avatars they'll be represented by until this labor nightmare ends.
Go deeper