Prosecutors charge parents of Michigan school shooting suspect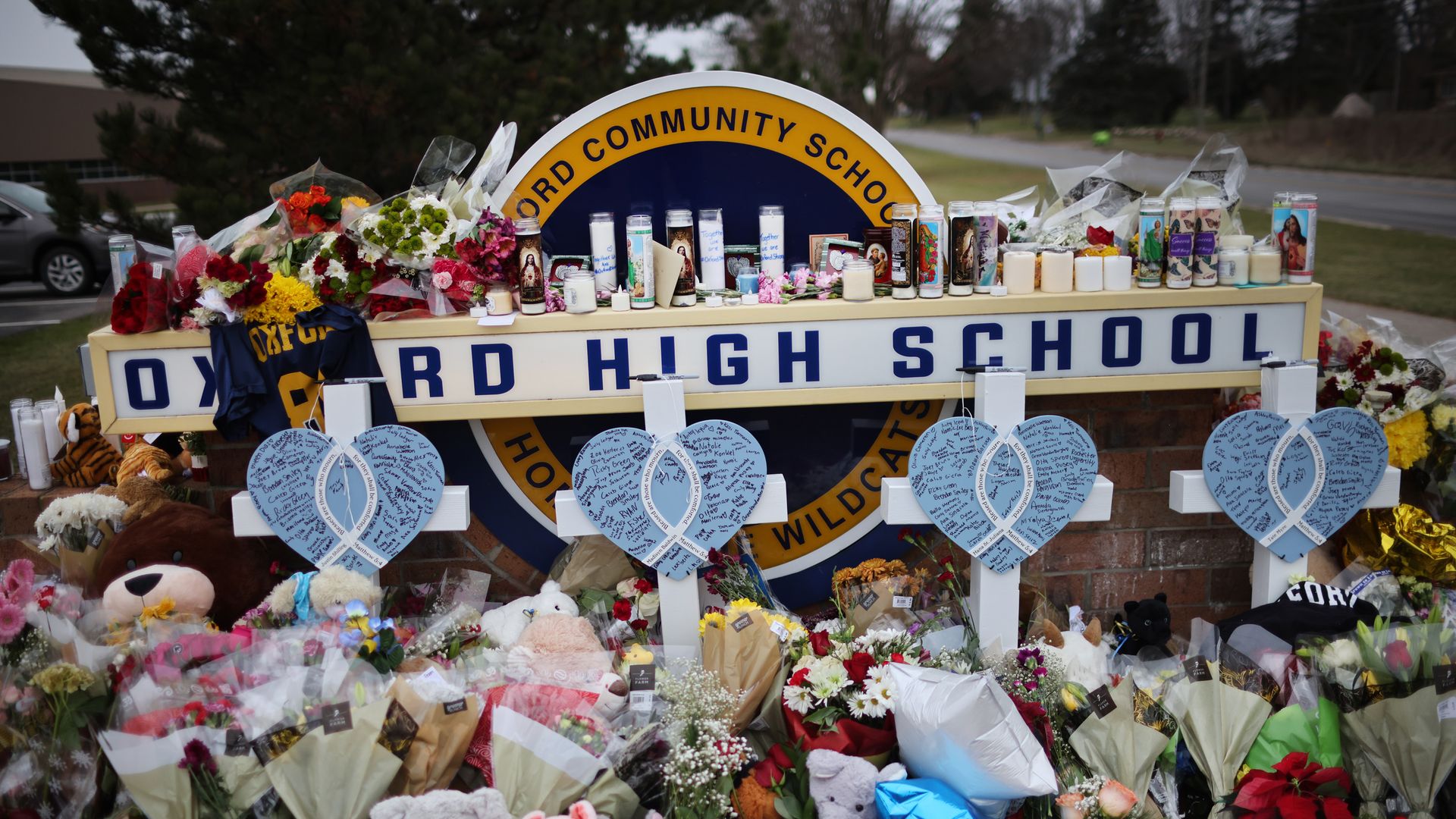 The parents of a 15-year-old accused of killing four students and wounding seven other people at a Michigan high school have been charged with four counts of involuntary manslaughter, according to court documents.
The latest: Lawyers for James and Jennifer Crumbley told the Detroit News they are "returning to the area to be arraigned," after law enforcement officials announced a search for the Crumbleys had been initiated.
Oakland County Sheriff Michael Bouchard told CNN police they understood from the Crumbley's lawyer she would make arrangements for an arrest if charges were issued but then the attorney was unable to get in touch with them prompting officials to being a search.
"On Thursday night, we contacted the Oakland County prosecutor to discuss this matter and to advise her that James and Jennifer Crumbley would be turning themselves in to be arraigned," the lawyers said, per The Detroit News. "Instead of communicating with us, the prosecutor held a press conference to announce charges. "
"The Crumbleys left town on the night of the tragic shooting for their own safety. They are returning to the area to be arraigned. They are not fleeing from law enforcement despite recent comments in media reports," they added.
Their son, Ethan Crumbley, faces two dozen charges, including murder and terrorism, for the shooting at Oxford High School. He will be charged as an adult.
The big picture: While many underage school shooters use guns that were found in their homes, it is unusual to charge the adults or parents responsible for the weapons.
Details: Oakland County prosecutor Karen McDonald said during a press conference Friday that the charges against the parents stem from their alleged purchase of a handgun for their son.
McDonald said the suspect was with his father when he bought the weapon days before the shooting. Social media posts from the suspect's mother indicate the gun was a Christmas gift, she added.
Days before the shooting, McDonald said a teacher caught the suspect searching for ammunition on his phone during class. When contacted by school administrators, Jennifer Crumbley texted her son, "LOL I'm not mad at you. You have to learn not to get caught."
McDonald said that on the day of the shooting, a teacher had found a drawing made by the suspect that contained a picture of a gun and a figure appearing to have been shot twice, along with the phrases "help me" and "blood everywhere." A picture of a "laughing emoji" was drawn below.
Officials said the suspect's parents were called to the high school and told to put their son into counseling within 48 hours.
McDonald added that the parents, who failed to ask the suspect if he had "his gun" with him or check his backpack, did not feel comfortable having their son leave school, and he was then returned to his classroom.
At 1:22 p.m., McDonald said, the mother texted her son, "Ethan don't do it." At 1:37 p.m., his father called the police to report a missing gun from their house.
Authorities found that the parents kept the gun in an unlocked drawer in their room, McDonald said.
Between the lines: Michigan has no laws requiring guns to be stored under lock and key.
McDonald said Michigan's laws are "woefully inadequate," adding that the state does not have "strong enough laws."
What they're saying: "I want to be really clear that these charges are intended to hold the individuals who contributed to this tragedy accountable," McDonald said.
"The facts of this case are so egregious, reading this document, looking at it, reading the words, 'help me' with a [drawing of a] gun, 'blood everywhere.' ... The notion that a parent could read those words and also know that their son had access to a deadly weapon that they gave him is unconscionable and ... I think it's criminal," she added.
This story has been updated with information that police were searching for the Crumbleys and with a statement from the Crumbley's lawyer that the two were returning for arraignment.
Go deeper