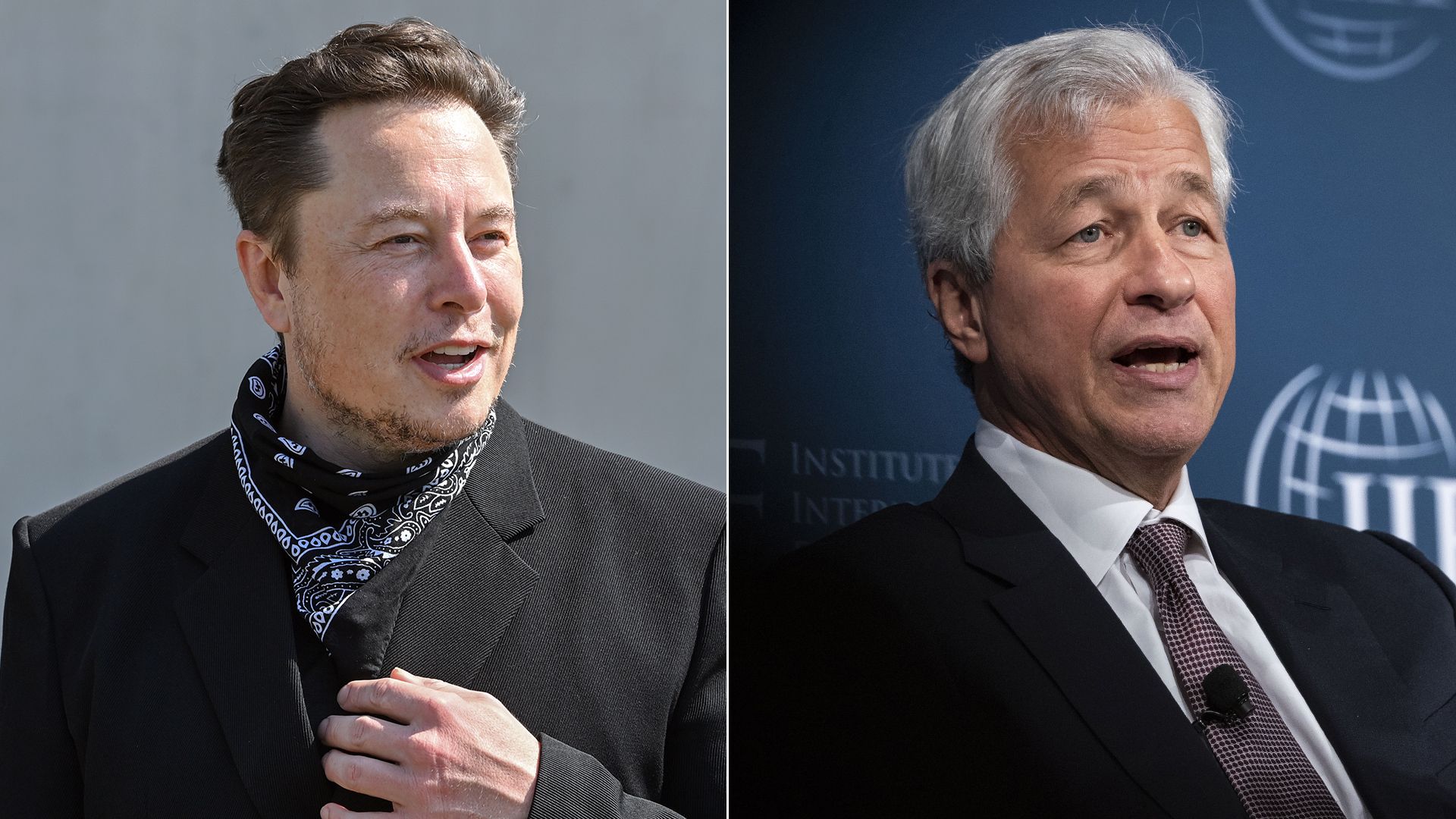 The longstanding feud between Tesla CEO Elon Musk and JPMorgan Chase chairman and CEO Jamie Dimon has bubbled up over a breach of contract lawsuit, the Wall Street Journal reported Monday.
What they're saying: "If JPM doesn't withdraw their lawsuit, I will give them a one star review on Yelp," Musk told the Journal. "This is my final warning!"
"We have provided Tesla multiple opportunities to fulfill its contractual obligations, so it is unfortunate that they have forced this issue into litigation," JPMorgan said in a statement last week.
Why it matters: Part of the bad blood between the two came to light last week when JPMorgan Chase sued Tesla over $162 million, alleging "breach of contract action" over stock warrants.
The big picture: Musk has "spurned" JPMorgan over the years as he sought to expand Tesla, per the Journal.
Conversations between the two companies have, "often upset one side or the other," and efforts by Dimon and Musk to reconcile have failed, the Journal reported, citing people familiar with the matter.
While JPMorgan was involved in Tesla's 2010 initial public stock offering and several subsequent transactions, other banks such as Goldman Sachs Group frequently took precedence, the Journal reported.
JPMorgan hasn't worked on any Tesla offerings or transactions since 2016, and Musk has turned to other banks for his personal loans, per the Journal.
Go deeper