U.K. to hold public inquiry into 2018 Novichok poisoning death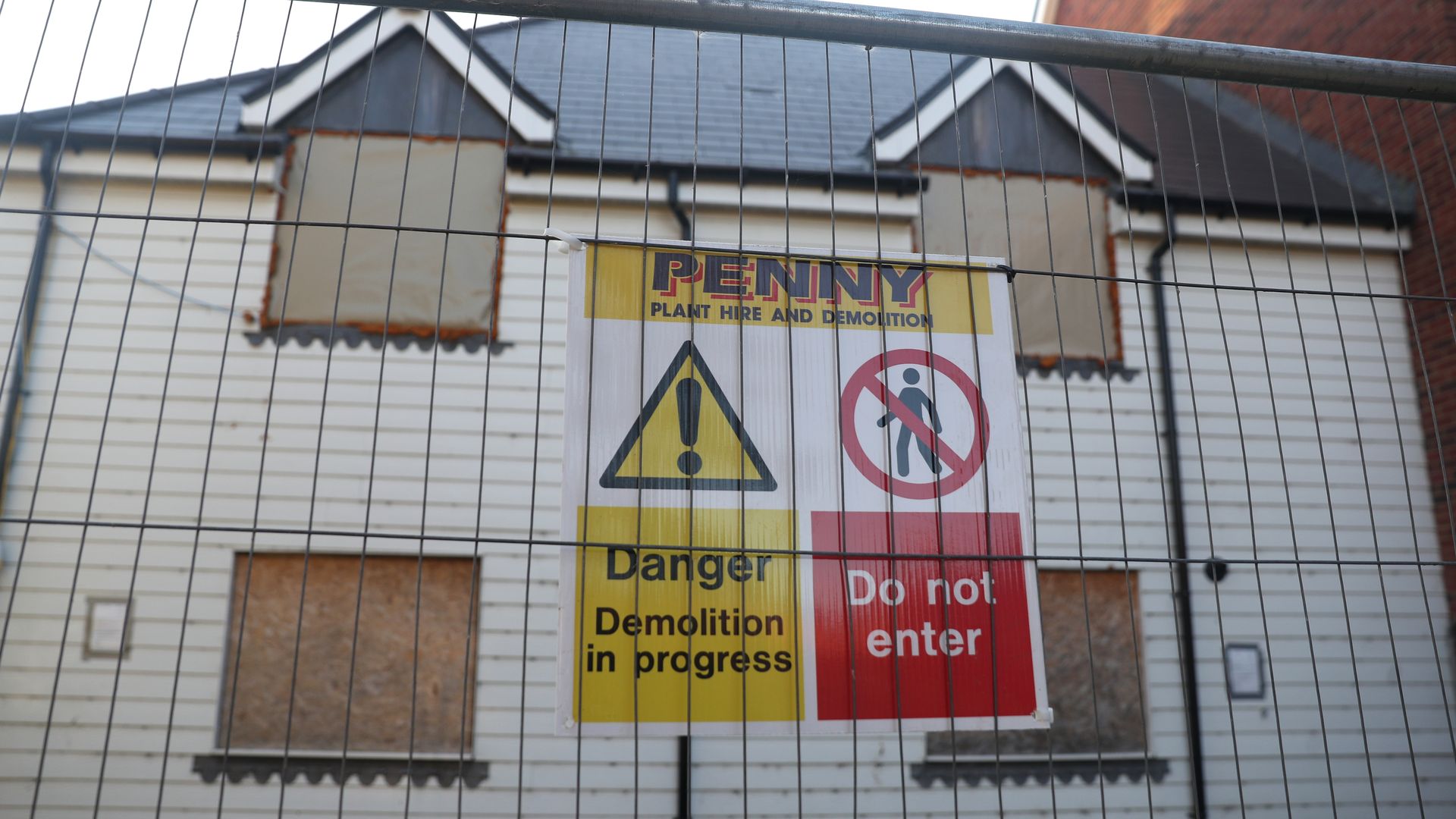 The U.K. announced Thursday it will hold a public inquiry into the July 2018 Amesbury nerve agent death of Dawn Sturgess, which may help determine if the Russian government was involved in any way.
Why it matters: Sturgess died after she was exposed to the Soviet-developed nerve agent Novichok roughly three months after the same chemical was used during an assassination attempt on Sergei Skripal, a former Russian military officer and double agent, and his daughter.
Context: Sergei and Yulia Skripal were found unconscious in a public park in the city of Salisbury on March 4, 2018. Investigators later determined that the chemical was present on the handle of Sergei's front door.
Both were in critical condition for weeks after the assassination attempt but survived.
Sturgess and her partner, Charlie Rowley, were exposed to the nerve agent on June 30, 2018, after handling a discarded perfume bottle that Rowley found in a trashcan in Salisbury and brought to his home in Amesbury.
Sturgess lost consciousness that same day and died July 8, while Rowley survived.
Law enforcement officials and investigators suspected the perfume bottle that Sturgess and Rowley handled was connected to the attack on the Skripals but have so far been unable to prove it.
The big picture: The U.K., U.S., Germany and France blamed Russia for the Skripal poisonings, and the U.S. and U.K. enacted retaliatory sanctions after the attack.
British prosecutors have charged three Russian citizens — Denis Sergeev, Alexander Petrov and Ruslan Boshirov — in absentia for the assassination attempt. The three men, who are believed to be agents for Russia's GRU military intelligence service, remain in Russia because the two countries lack an extradition agreement.
No one has been charged for the death of Sturgess.
Russian President Vladimir Putin has denied governmental involvement in the assassination plot and the Amesbury exposures, saying the three men were simply civilians touring Salisbury.
What they're saying: "We are establishing an inquiry to ensure that all relevant evidence can be considered, with the hope that the family of Dawn Sturgess will get the answers they need and deserve," Home Secretary Priti Patel said in a statement Thursday.
Go deeper ... Blinken: U.S. thinks Russia could "rehash" 2014 Ukraine invasion
Editor's note: This post has been corrected to reflect that Charlie Rowley was Sturgess' partner (not her husband).
Go deeper