Belarus clears migrant camps at Poland border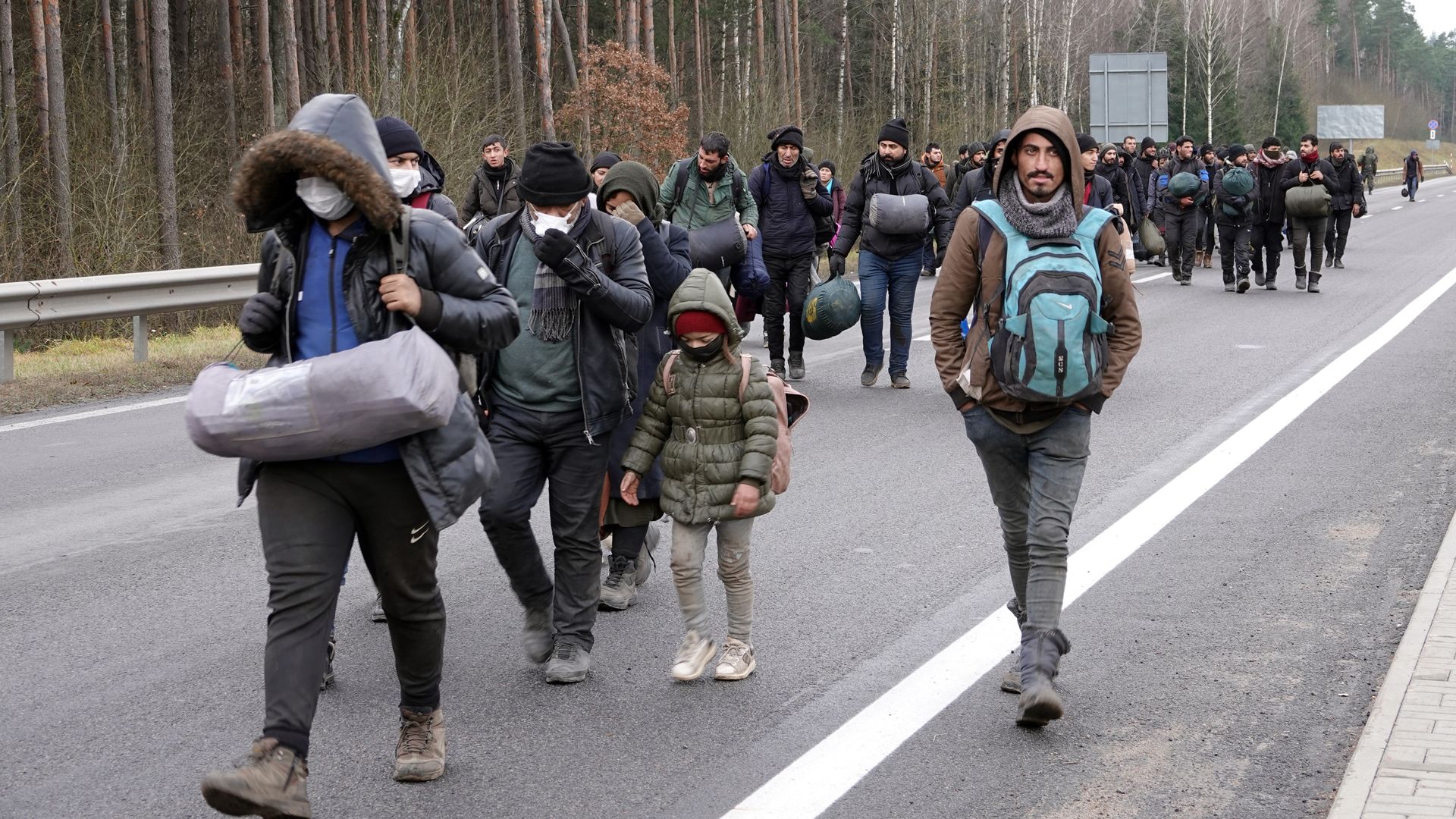 The Belarusian government on Thursday cleared the camps at the border of Poland where hundreds of Middle Eastern migrants were attempting to enter Europe, Reuters reports.
Why it matters: The move to clear the camp in Poland signals a possible decrease in tensions between the East and West following weeks of migrants who have massed at the border, Reuters notes.
Experts and Western officials say the Belarusian government manufactured a humanitarian crisis by flying in migrants and pushing them to illegally cross its borders into Poland and Lithuania.
The big picture: A spokesperson for Polish border guards told Reuters Thursday that the camps on the border in Western Belarus were completely empty and migrants were moved to a warehouse away from the border.
Iraq's Foreign Ministry said Thursday that 430 Iraqis had registered to return home on a repatriation flight, per the New York Times.
"There were no other such camps ... but there were groups appearing in other places trying to cross the border," the Polish spokesperson said, per Reuters. "We'll see what happens in the next hours."
Go deeper