U.S. bishops pass communion guidelines amid debate on Biden's eligibility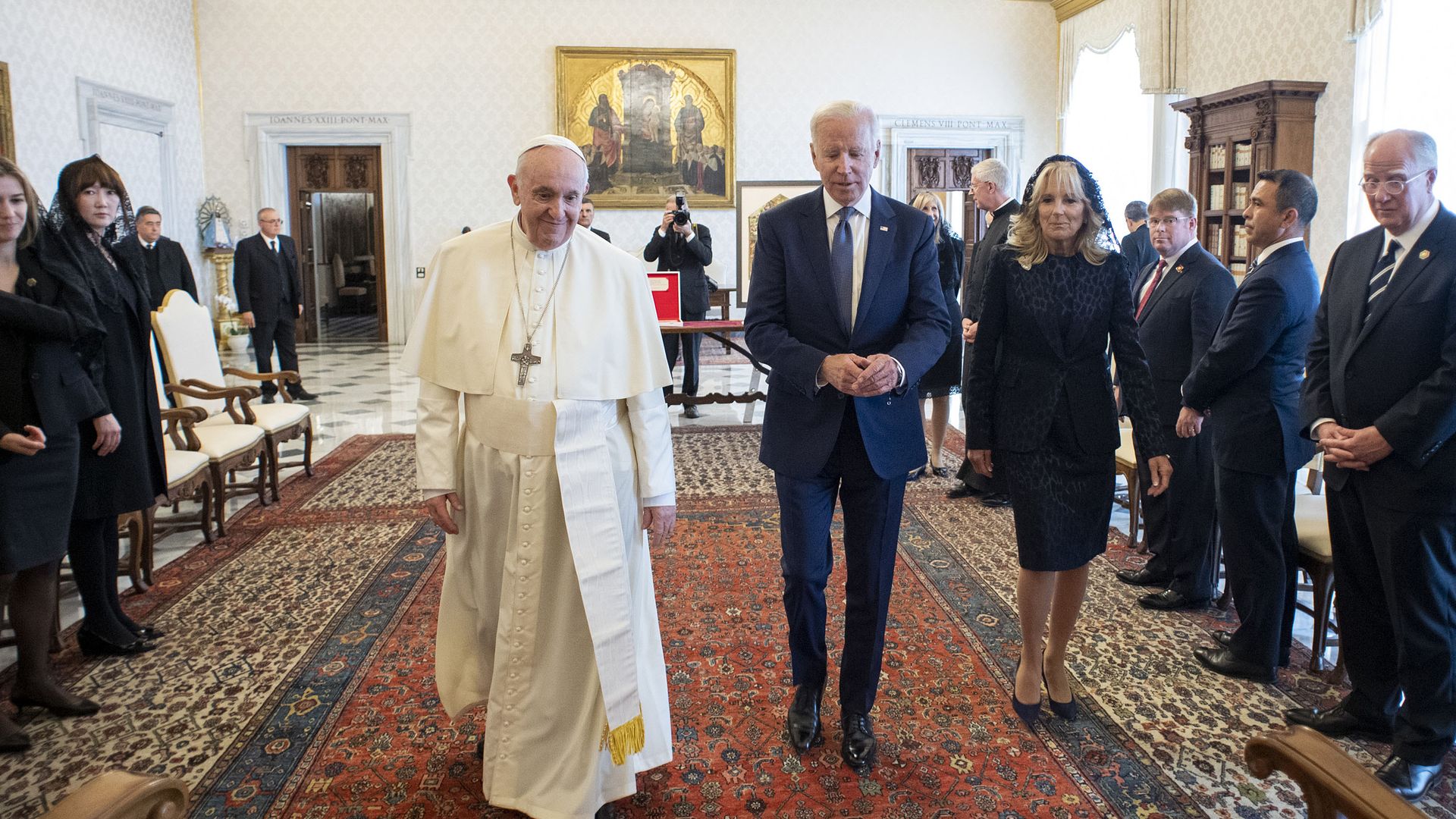 The U.S. Conference of Catholic Bishops on Wednesday overwhelmingly passed a document which clarifies the meaning of communion and who can receive the sacrament, the Washington Post reports.
Why it matters: The effort to produce the document was partly ignited by questions surrounding President Biden, the first Catholic president since John F. Kennedy, and whether his support for abortion rights should disqualify him from receiving communion.
The vote, which did not mention any politician by name or specifically single out abortion, passed 222-8, with three abstaining, according to the Post.
What they're saying: "Laypeople who exercise some form of public authority have a special responsibility to form their consciences in accord with the Church's faith and the moral law," the document reads.
Catholics also have the responsibility to "serve the human family by upholding human life and dignity," it says.
The backdrop: Last month, Biden told reporters that Pope Francis believes he should continue to receive communion, adding that the pope said he was a "good Catholic."
Go deeper