The new generic insulin isn't as cheap as you thought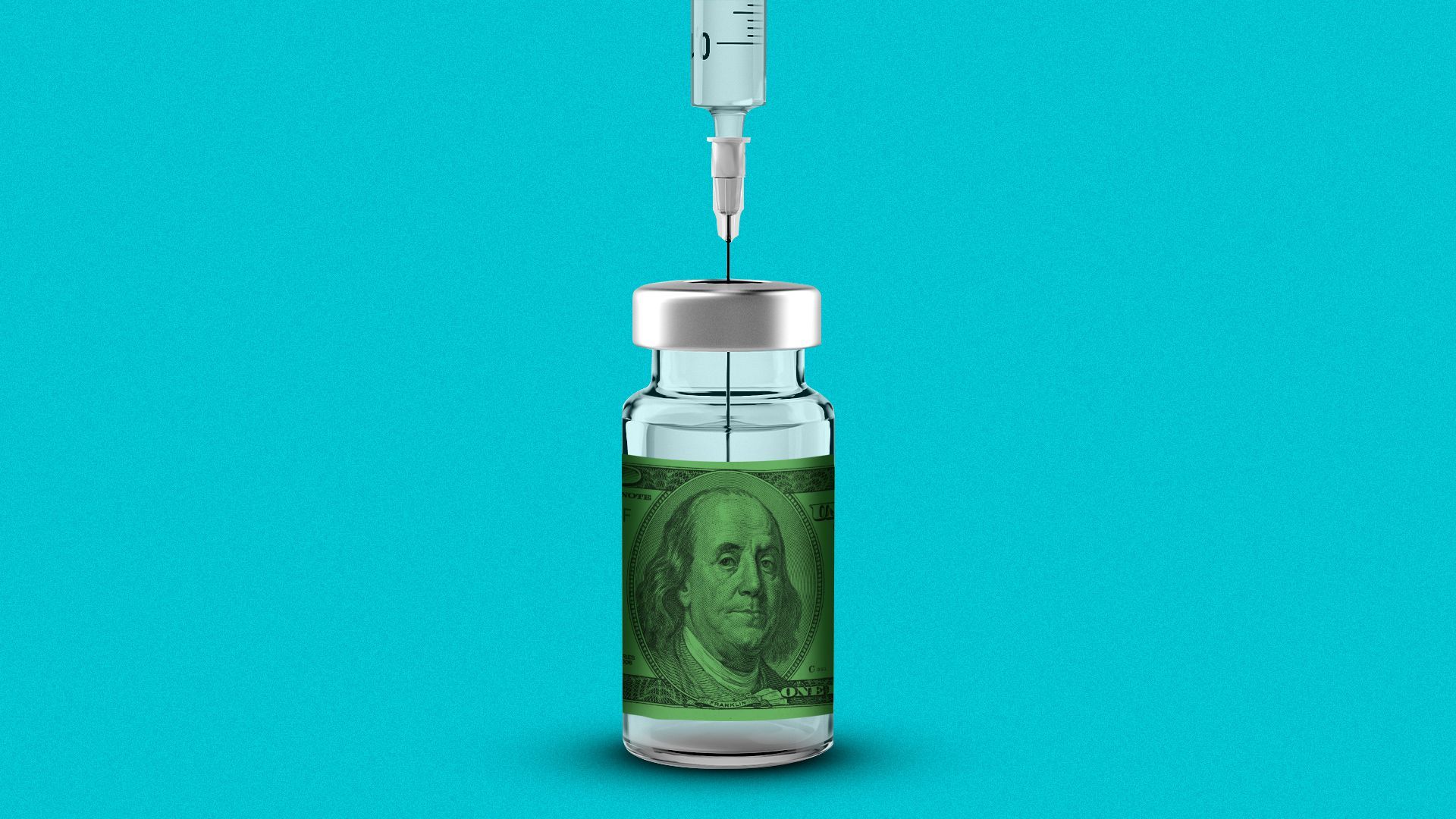 Drug company Viatris has priced its new generic insulin, called Semglee, at almost $270 per vial, a mere $20 cheaper than the longstanding competitor that has existed for years.
The big picture: The rollout of Semglee highlights the specific warped incentives within the insulin market, where diabetes patients have struggled to afford their insulin for years.
By the numbers: When the FDA approved Semglee, technically called a "interchangeable" biosimilar drug, it appeared Viatris priced the drug at $98.65 per vial.
It turns out that was the price of a different Semglee that was approved in 2020 that is being phased out, and now that $98.65 price will apply to an unbranded version of Semglee.
The list price of the interchangeable Semglee is $269.38 per vial ($404.04 per five-pen package).
That compares to Lantus, the main competitor, which is $283.56 per vial ($425.31 per five-pen package).
A reminder: The list price does not factor in rebates paid to supply chain middlemen and represents what uninsured patients could have to pay.
Between the lines: These insulin prices spotlight the games that are played behind the scenes between drug companies, pharmacy benefit managers and pharmacies.
Viatris is offering two versions of Semglee, just like how Eli Lilly did for its fast-acting insulin.
The higher-priced version almost certainly comes with higher rebates that are paid to PBMs, while the lower-priced version likely comes with little to no rebates.
Viatris did not answer questions about Semglee's rebates and net price.
The bottom line: Physicians and pharmacists can easily substitute Semglee for Lantus, but it doesn't appear this will significantly affect how much everyone pays for this type of insulin even though that's the big selling point of biosimilars.
Go deeper