Rep. Sewell: Expanding health coverage could be key to early cancer detection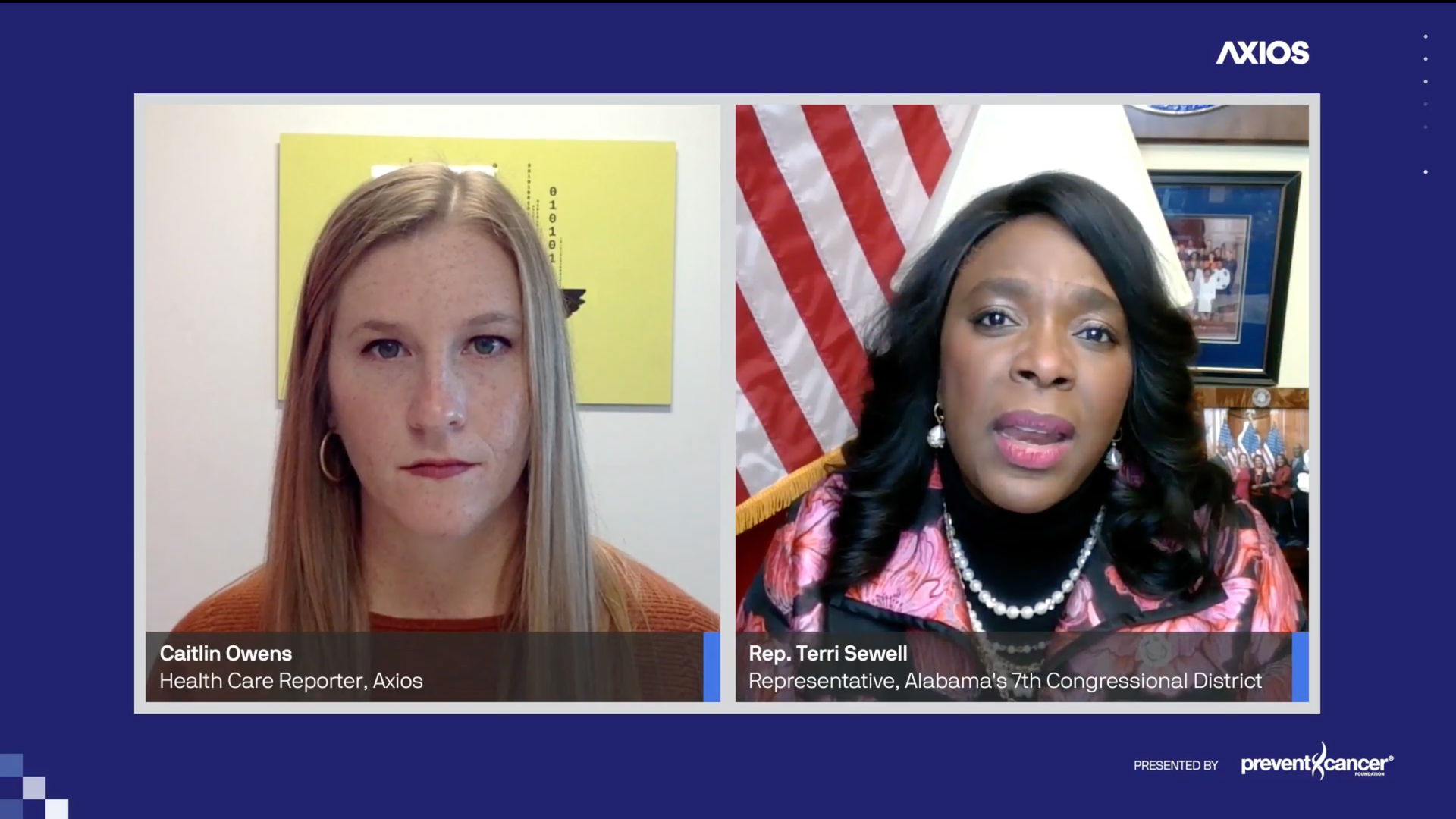 Rep. Terri Sewell (D-Ala.) told Axios during an event Wednesday she hopes the extended premium tax credits from President Biden's social spending bill will be key to detecting cancers earlier, if the legislation passes.
Why it matters: Sewell said some 300,000 people in her home state of Alabama fall into the "Medicaid gap" — meaning they make too much money to qualify for Medicaid, but too little to afford their own insurance.
Sewell said the tax credit would give such people more "ability to get covered," meaning they could access preventative cancer care.
What she's saying: "[Because] early detection for cancer is so critical and important, and because preventive care would actually save us a lot of money on the back end,"
"I think that the more people we can get covered and more people that we can get health care coverage and access to quality, affordable health care, the more we can detect earlier, we can detect these cancers and save lives," Sewell said.
Of note: Sewell has introduced the Multi-Cancer Early Detection Screening Act, which she said would "enable providers and seniors to have access to new tests" that use a blood draw and can screen for "more than 50" types of cancers.
Go deeper