First look: How cities will spend COVID rescue money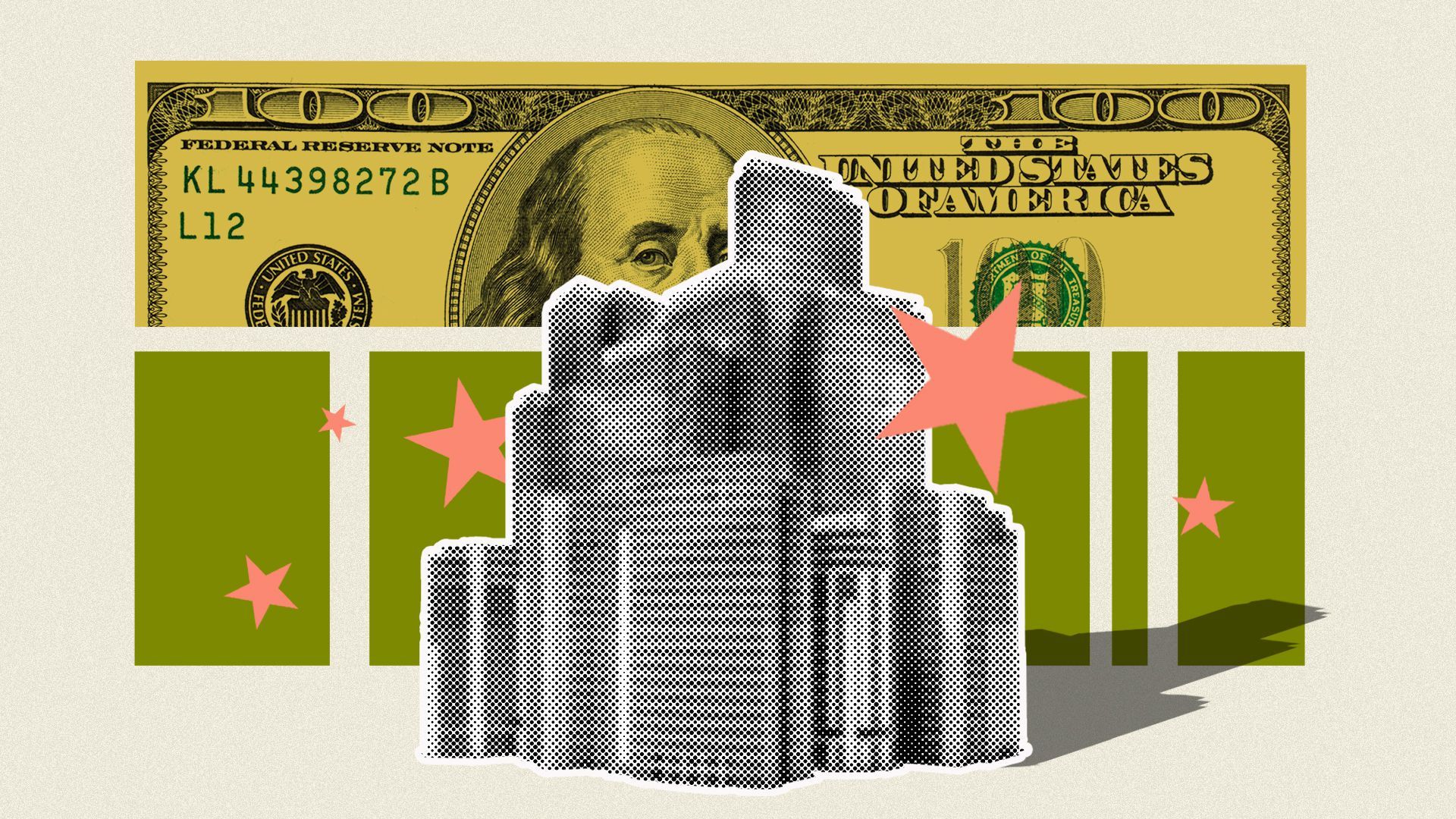 U.S. cities are planning to spend the money allotted to them under the American Rescue Plan — the COVID-19 stimulus package enacted in March — primarily on housing and local economic support, according to a new analysis.
Why it matters: The analysis — provided first to Axios by the Bloomberg Center for Public Innovation at Johns Hopkins University — gives a sense of the priorities that cities are setting as they figure out how to "build back better" locally.
Driving the news: Tuesday, we wrote about the brand new Bloomberg Center for Public Innovation, which will train current and future civic leaders and study best policy practices for cities.
Wednesday, the program released the first results from its ongoing study of how 20 midsize cities across the country are planning to use their funds from the American Rescue Plan, or ARP (not to be confused with the $1.2 trillion infrastructure plan that President Biden signed Monday).
16 of the 20 cities plan to allocate some ARP funds to address housing insecurity. These include "Safe Rest Villages" for homeless residents in Portland ($16 million) and help for veterans who are vulnerable to homelessness in Phoenix ($4.5 million).
16 of 20 plan to funnel ARP funds directly to supporting local businesses. 
13 of the 20 will use the money to expand community internet access.
9 of the 20 cities will put dollars toward addressing food inequity.
7 of 20 have allocated ARP funds to mental health support.
[The cities are: Alexandria, Virginia; Atlanta; Austin, Texas; Detroit; Hartford, Connecticut; Kansas City, Missouri; Little Rock, Arkansas; Madison, Wisconsin; Manchester, New Hampshire; Memphis, Tennessee; Minneapolis; Morgantown, West Virginia; Phoenix; Portland, Oregon; Sacramento, California; Seattle; Stockton, California; Syracuse, New York; Trenton, New Jersey; and Wichita, Kansas.]
Go deeper