Bill Gates' TerraPower to build $4B nuclear power plant in Wyoming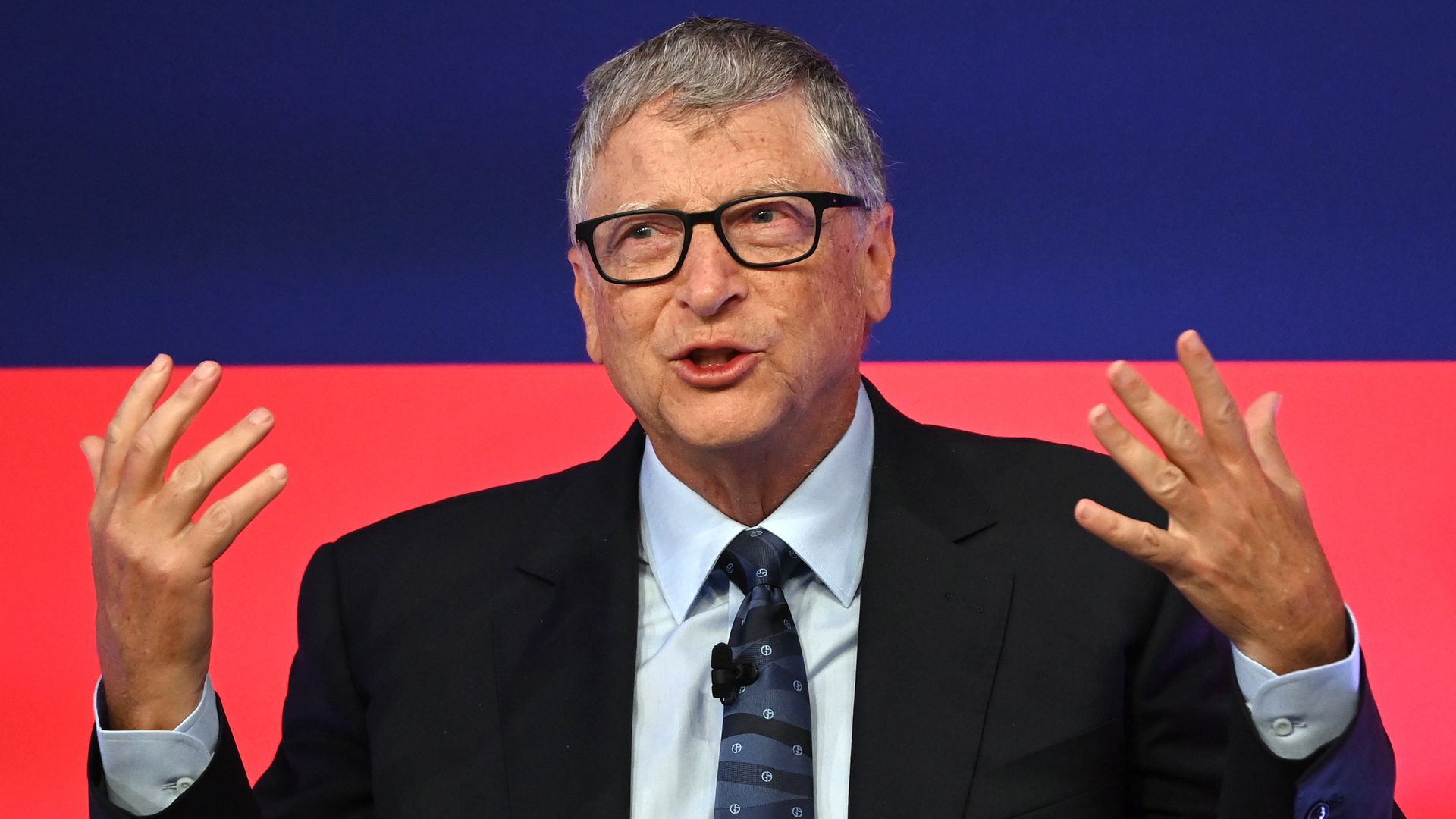 TerraPower, the Bill Gates-founded nuclear power venture, announced Tuesday plans to replace a Wyoming coal-fired power station with a $4 billion advanced reactor demonstration project.
Why it matters: Roughly half of the project's funding will come from the U.S. government, including $1.5 billion from the infrastructure bill that President Biden signed into law this week, per an emailed statement from Energy Secretary Jennifer Granholm.
The big picture: TerraPower will build the 345-megawatt facility at the site of the Naughton coal plant in Kemmerer, Wyoming, about 130 miles northeast of Salt Lake City, pending federal and local approval, per a company statement.
The coal plant is set to close in 2025 and the new facility is due to open in 2028.
The Natrium reactor "would be fueled by uranium enriched up to 20%, a far higher level than today's fuel," Reuters notes.
Details: "The project features a 345 MW sodium-cooled fast reactor with a molten salt-based energy storage system," according to TerraPower's statement.
"The storage technology can boost the system's output to 500 MW of power when needed, which is equivalent to the energy required to power around 400,000 homes. The energy storage capability allows the plant to integrate seamlessly with renewable resources."
Of note: This is one of two projects supported by the U.S. Department of Energy, with initial funding of $160 million.
What they're saying: TerraPower CEO Chris Levesque said in a statement that the company's technology "will help ensure the continued production of reliable electricity while also transitioning our energy system and creating new, good-paying jobs in Wyoming."
Granholm said: "The energy communities that have powered us for generations have real opportunities to power our clean energy future through projects just like this one, that provide good-paying jobs and usher in the next wave of nuclear technologies."
The project has also won the support of conservative leaders, including Sen. John Barrasso (R-Wyo.), who praised the site choice:
Go deeper