U.S. premature births decline despite racial disparities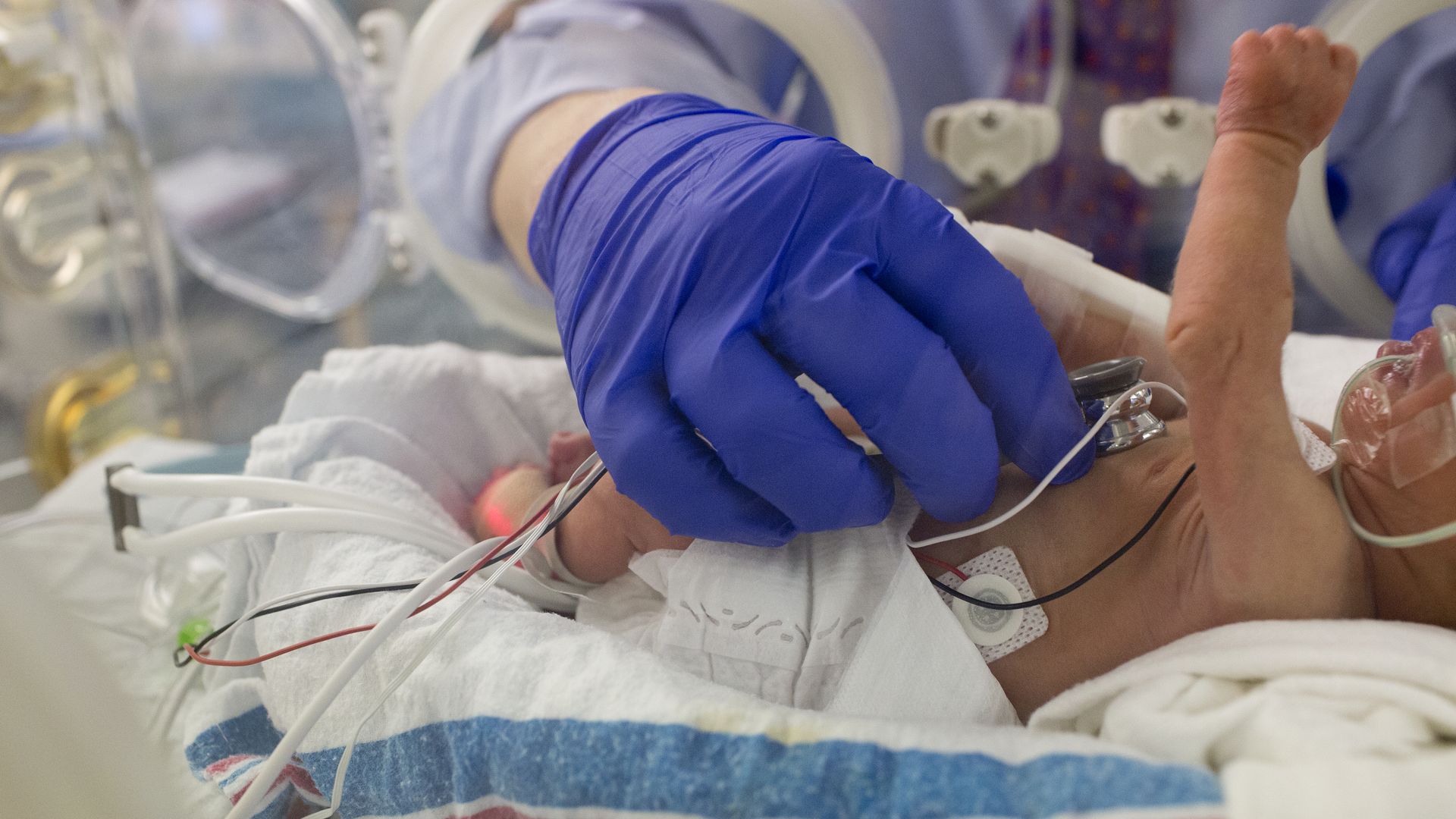 The overall rate of premature births in the U.S. declined for the first time in six years between 2019 and 2020, despite increases in preterm births among Black Americans and Native Americans or Alaska Natives, according to a report published Monday by the nonprofit March of Dimes.
Why it matters: A tenth of births in the U.S. were premature in 2020, according to the Centers for Disease Control and Prevention. These infants face a higher chance of having to deal with health risks, like breathing problems, difficulties feeding, and vision and hearing problems.
The big picture: The national preterm birth rate dropped from 10.2% in 2019 to 10.1% in 2020, per the report.
But increases among Black and Native American and Alaska Native women mean that these women are 60% more likely to give birth prematurely than white women, the report stated.
This disparity is echoed in the latest data for infant mortality, "with Black and American Indian/Alaskan native babies being twice as likely as White babies to die before their first birthday."
What they're saying: "I think it's really important to understand that around the issue of premature birth, we still have significant issues around health and equity, and we still have far too many women who are more likely to give birth prematurely than others," Stacey Stewart, CEO of March of Dimes, told "Good Morning America."
"So we don't see this report card as a reason to really celebrate."
Go deeper