New York ethics board rescinds approval for Cuomo's book deal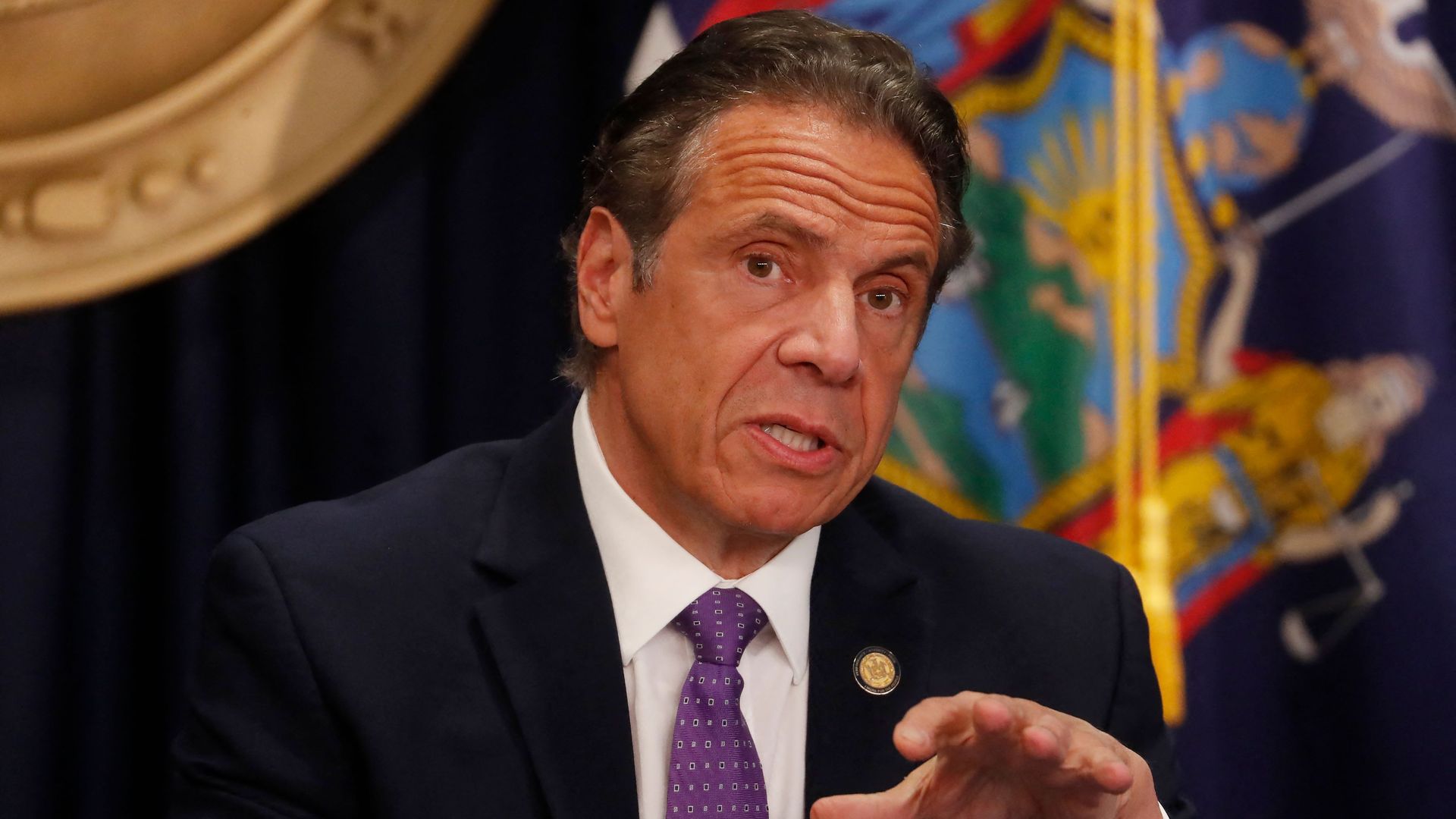 A New York state ethics panel voted Tuesday to rescind approval it gave former Gov. Andrew Cuomo to publish his memoir, "American Crisis: Leadership Lessons from the COVID-19 Pandemic," in 2020.
Why it matters: Cuomo will have to reapply for authorization from the board for the $5.1 million deal, according to AP. If he is denied, the board could go after the money the former governor was paid to author the book.
The 12-1 vote by members of the Joint Commission on Public Ethics follows reports that Cuomo tasked state employees with helping him produce the book, per AP.
A spokesperson for Cuomo has maintained that any work aides had done on the book was on a volunteer basis.
What they're saying: "These JCOPE members are acting outside the scope of their authority," Rich Azzopardi, a spokesperson for Cuomo, said in a statement.
"It is the height of hypocrisy ... given that these elected officials routinely use their own staff for political and personal assistance on their own time."
Flashback: Cuomo earlier this year announced his resignation after an independent investigation found he sexually harassed multiple women.
Go deeper