Report: NASA likely to miss Moon landing deadline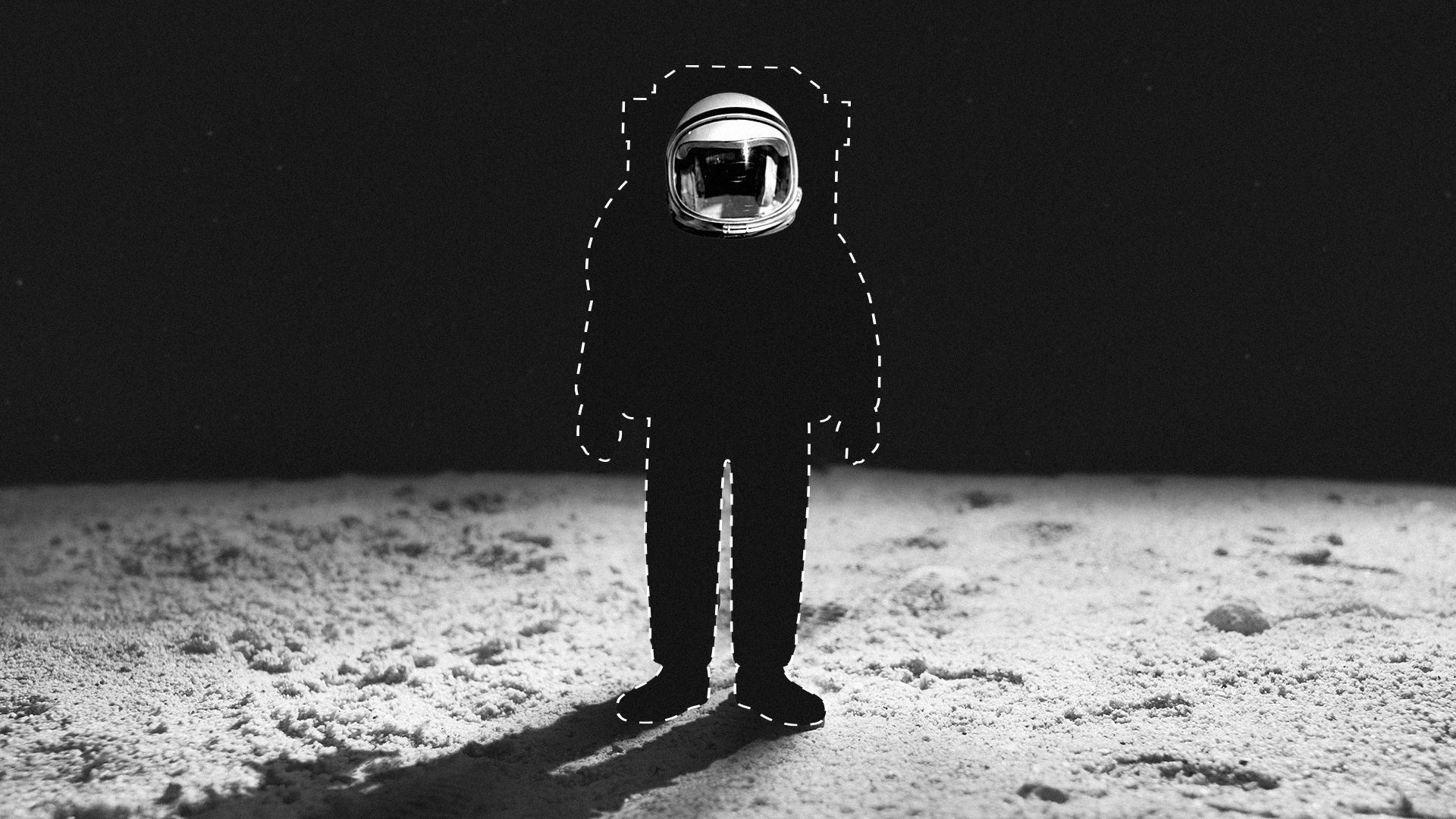 NASA isn't likely to land astronauts back on the surface of the Moon before 2026, according to a new report.
Why it matters: It suggests NASA may not meet its newly updated deadline of 2025 for the space agency's flagship human spaceflight program designed to get astronauts on the lunar surface again.
The Trump administration established the Artemis program, and the Biden administration has continued it as a major part of NASA's portfolio.
What's happening: A new report from NASA's Office of Inspector General found the Trump administration's original deadline for landing on the Moon in 2024 isn't feasible.
Instead, the report says the first human Artemis landing will be in 2026 at the earliest due to delayed technology development and budget shortfalls.
Some of the main outstanding issues include developing next-generation spacesuits for use on the Moon and a privately built, human-rated lunar lander.
"Currently NASA's most ambitious and costly activity, the Artemis program faces schedule, procurement, technical, and funding risks," the report says.
Details: The Artemis program relies on a number of technologies that have been difficult to develop or have been delayed in one way or another.
The Space Launch System rocket — which was expected to make its debut flight this year — won't fly until next year at the earliest.
SpaceX won a much-contested contract from NASA to build a human lander for the space agency in April, but protests from other bidders like Blue Origin have delayed the company's work on that vital piece of technology.
The program is also expensive, with NASA "projected to spend $93 billion on the Artemis effort up to FY 2025," according to the OIG report.
Get smarter, faster on the modern space era with our free, three-video short course.
Go deeper