Yellen says debt limit will be reached Dec. 15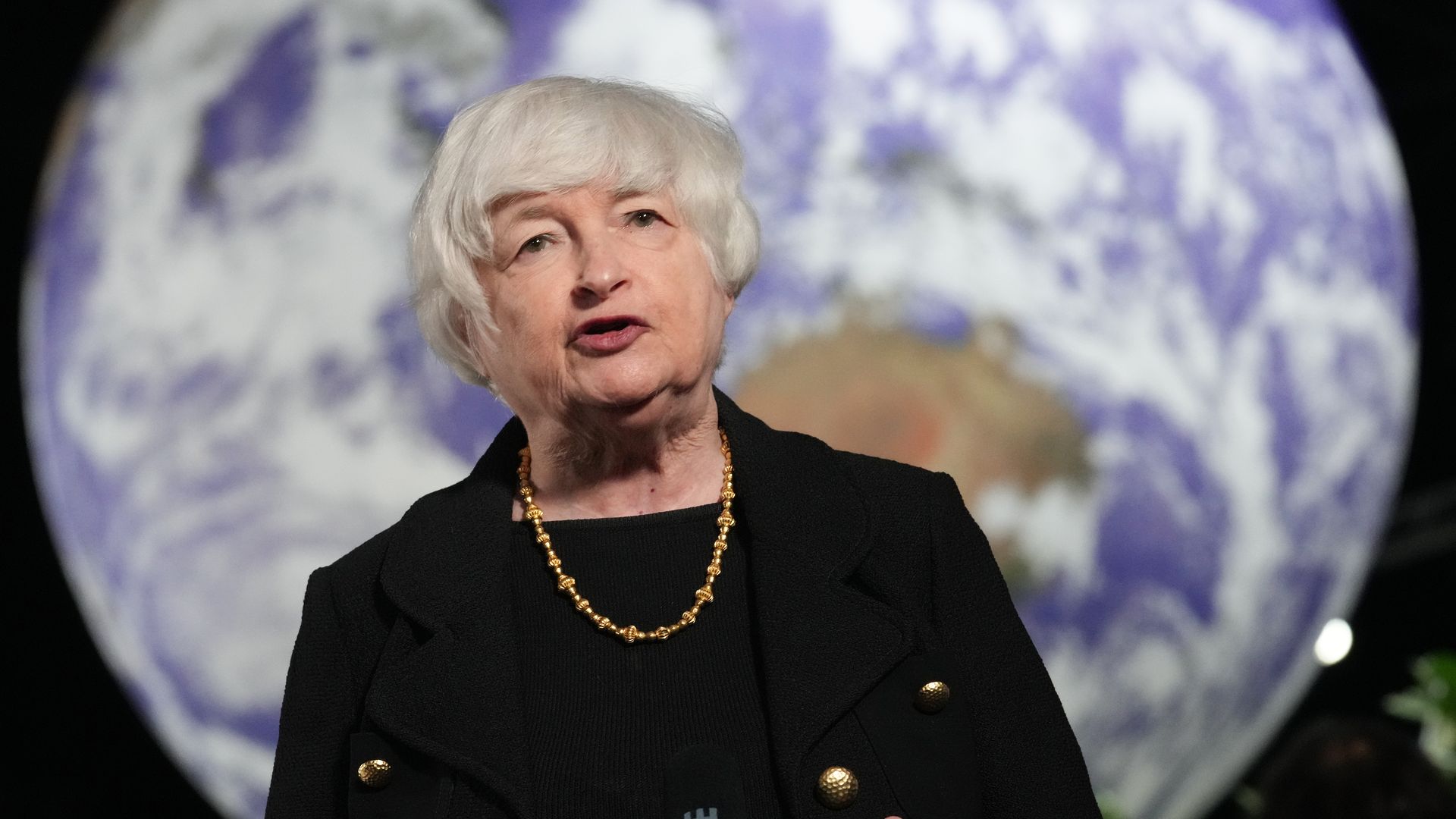 The U.S. will now hit the debt limit on Dec. 15, revising an initial deadline of Dec. 3, Treasury Secretary Janet Yellen said in a letter to House Speaker Nancy Pelosi (D-Calif.) on Tuesday.
Why it matters: An October vote to raise the federal debt ceiling allowed Congress to narrowly avoid a government default at least until Dec. 3. The Treasury's new estimate will give lawmakers slightly more time to work out a deal to raise the debt ceiling
What she's saying: "While I have a high degree of confidence that Treasury will be able to finance the U.S. government through December 15 ... there are scenarios in which Treasury would be left with insufficient remaining resources to continue to finance the operations of the U.S. government beyond this date," Yellen wrote.
"As the federal government's cash flow is subject to unavoidable variability, I will continue to update Congress as more information becomes available."
"To ensure the full faith and credit of the United States, it is critical that Congress raise or suspend the debt limit as soon as possible," she added.
The big picture: Congress will soon face a series of deadlines, including funding the government, annual defense spending and Democrats' roughly $2 trillion social spending package, Axios' Alayna Treene notes.
Go deeper