Interview: Former Georgian minister on elite corruption and China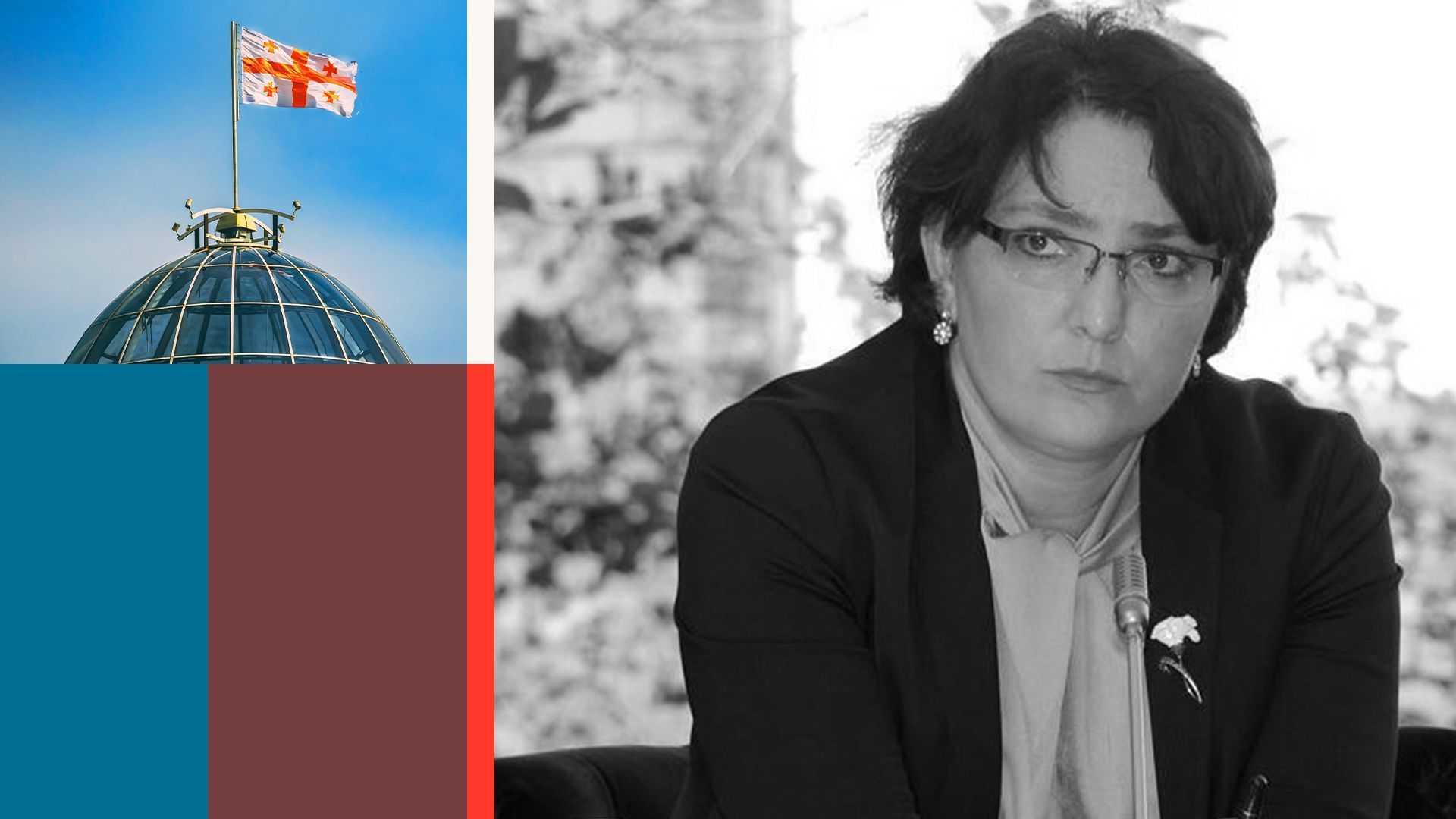 Georgia's political elites cooperate closely with several controversial Chinese companies, raising new concerns about corruption in the country, former Georgian Defense Minister Tinatin (Tina) Khidasheli told Axios in an interview.
The big picture: The small former Soviet republic is economically dependent on Russia, despite breaking diplomatic ties with Moscow in 2008 amid the Russo-Georgian War, and some there see China as a better option.
"The Georgian government says we are seeking these ties with China in order to balance Russia," Khidasheli said. "They are trying to portray China as an alternative to dependence on Russia economically and otherwise."
What she's saying: Khidasheli, who served as the Republic of Georgia's defense minister from 2015 to 2016, now chairs a nongovernmental organization called the Civic Initiative for Democratic and Euro-Atlantic Choice.
"The Georgia business scene is full of Chinese state companies that are very famous all over the world for their corrupt deals," Khidasheli said.
That occurs in part because the Georgian government has a serious revolving door problem, in which government officials award contracts to companies then join those companies when they leave government, Khidasheli said.
Georgia and China signed a free trade agreement in 2017, paving the way for greater investment by Chinese companies in the country.
Details: One company, CEFC China Energy — notorious for its opaque ties to the Chinese party-state, its involvement in a UN corruption scandal, and then its mysterious collapse — was granted a 75% share in the key port of Poti in 2017, promising to invest heavily in transportation infrastructure there. But the company soon went bankrupt and invested little there.
Another Chinese company, Sinohydro, has won multiple contracts to build the only major highway in the country of 4 million people, despite the company's reputation for corruption and shoddy work in countries such as Kyrgyzstan, Armenia and Botswana. Sinohydro has received criticism in Georgia for damage to the environment.
On Jan. 15, the U.S. blacklisted Chinese aviation company Skyrizon, citing its efforts to acquire foreign military technologies. One week later, Georgia's Ministry of Defense signed an agreement to overhaul the country's helicopters with jet engine manufacturer Motor Sich, a Ukrainian company in which Skyrizon purchased a controlling share in 2017. (In March 2021, a Ukrainian court blocked the acquisition after the U.S. blacklisted Skyrizon.)
The other side: "Georgia's economic and security posture is anchored in the West. Under the current government, Georgia signed a historic Association Agreement and Deep and Comprehensive Free Trade Agreement with the EU," per a statement provided by the Georgian Embassy in D.C.
"The United States is Georgia's premier strategic ally. While China and a handful of Chinese companies have been engaged with Georgia on trade and investment issues, China is not even among the top 10 investors in the country."
The bottom line: "What concerns us is the work ethics and business ethics that Chinese companies are bringing to Georgia, which are very similar to the ones brought from Russia," Khidasheli said.
"It is mainly bringing corrupt deals, bringing political involvement in private sectors, no care for workers rights, no worries about environment."
Go deeper